An autumn classic, these mushrooms with Melrose potatoes, with their orangey-yellow flesh, are the perfect side dish with a meat main course, but also as a vegan dish!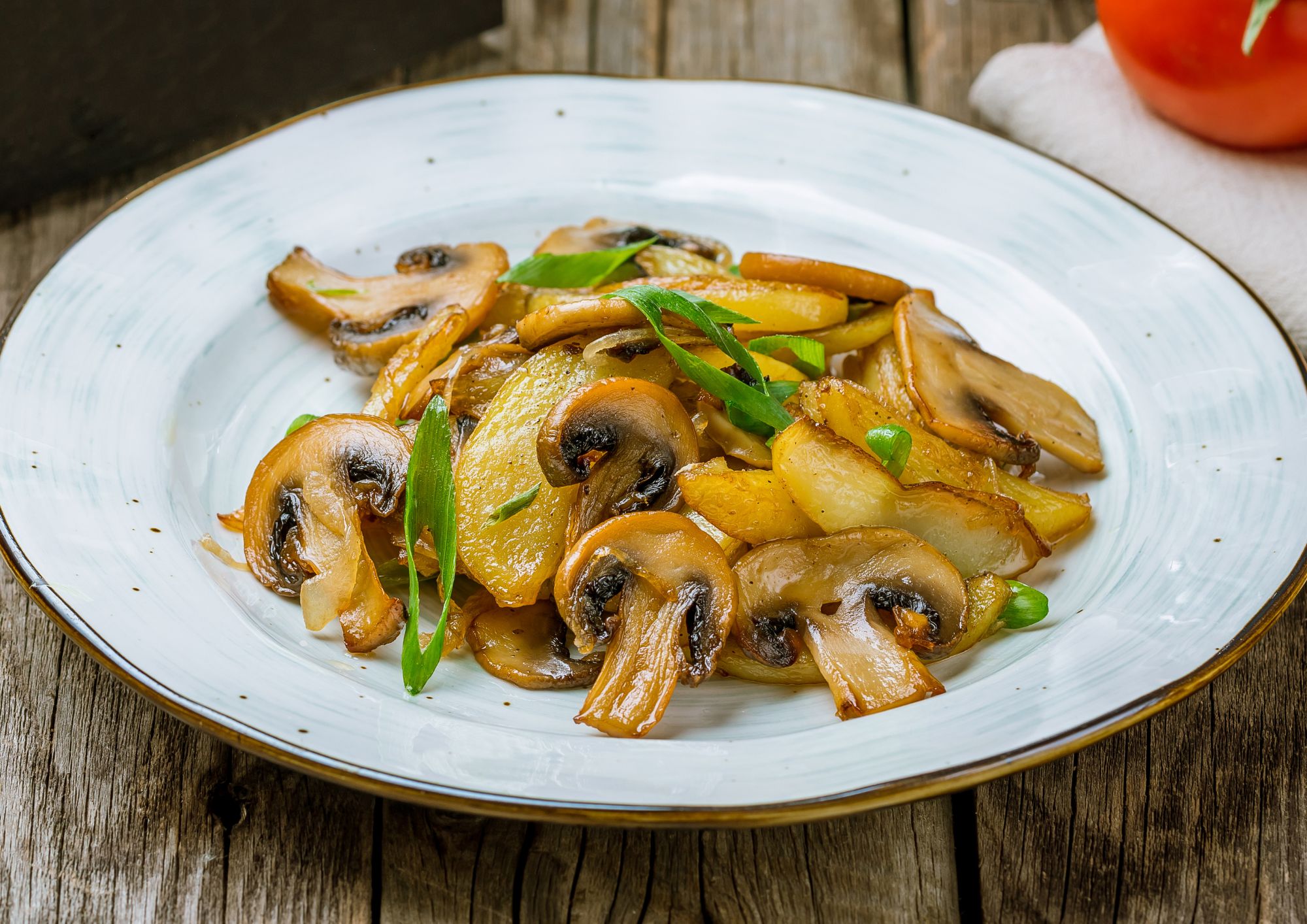 Ingredients for 4 people
Melrose potatoes, 800g
Champignon mushrooms, 500g
Garlic, 2 cloves
Spring onion, to taste
Extra virgin olive oil, as required
Table salt, to taste
Black pepper, to taste

Preparation
Thoroughly wash the potatoes, peel them, cut them into wedges and put them in boiling salted water for 5-10 minutes. Clean the mushrooms well, making sure to remove any soil with a knife and then cut them into thin slices. When the potatoes are slightly soft, drain them and leave them to cool down. In a wok or a non-stick pan of about 24 cm in diameter, fry the garlic with plenty of extra virgin olive oil and add the potato wedges, then cook for about 15 minutes over a medium heat. Once the time required is up, add the mushrooms as well, season with salt and pepper to taste, and cook for another 5 minutes over a high heat. Next, turn down the heat slightly and keep cooking for about another 10 minutes, until the potatoes and mushrooms have turned crispy on the outside. Once cooked, decorate with the green part of the pre-chopped spring onion and then serve.
Image: Canva