When celebrating a birthday or any other anniversary, cakes are without doubt a popular and greatly enjoyed gift. But if you want to amaze your loved ones with an original and tasty treat, make these delicious potato and blueberry muffins instead: perfect for achieving a wonderfully soft mixture.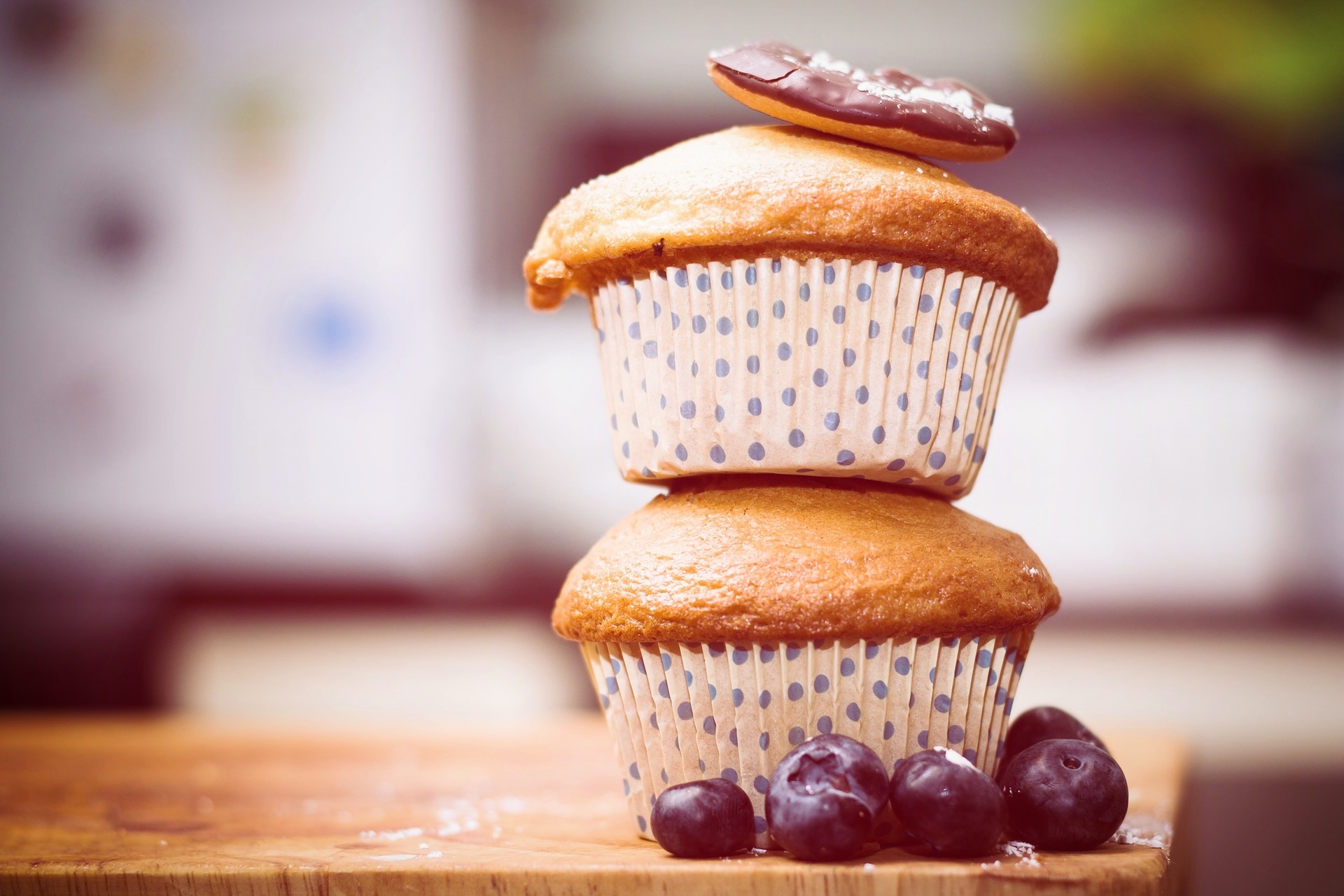 Ingredients for 8 muffins
Flour, 500 g
Potatoes, 300 g
Eggs, 4
Sugar, 50 g
Vanilla flavouring, 1 sachet
Instant baking powder for desserts, 16 g
Milk, 50 ml
Blueberries, 200 g

Preparation
Wash the potatoes, peel them, and then boil them for 25-30 minutes in water, which you will have previously added a pinch of salt to (this is enough to add a little bit of flavour to desserts, just be careful to not put too much in). Drain them and then use a potato masher to mash them. Put the mash into a saucepan, leave it to cool down, and then add the eggs, sugar, vanilla flavouring, and milk. Sieve the instant baking powder and flour together and then add them to the other ingredients. Mix well until you get a fluid and even mixture. If necessary, add a little bit of milk.
Wash the blueberries to remove any dirt, dry them, and then add them to the mixture. Once you've buttered the moulds, pour the mixture into them. Pre-heat the oven to 180°C, then place them inside and cook for about 20 minutes. Do not open the oven before the amount of cooking time required has passed, as temperature changes can interrupt the rising process of the muffins.
Leave them to cool down and, if you fancy it, decorate them with a dusting of icing sugar.
Lasciate raffreddare e, se lo gradite, decorate con una spolverata di zucchero a velo.