Are you looking for an idea for a delicious yet easy-to-make starter? Crostini with creamy potato sauce are a great answer and perfect for any occasion, including the holidays.
To make them even more delicious, we have used mixed seed wholemeal bread for the crostini base, but you can choose your favourite type.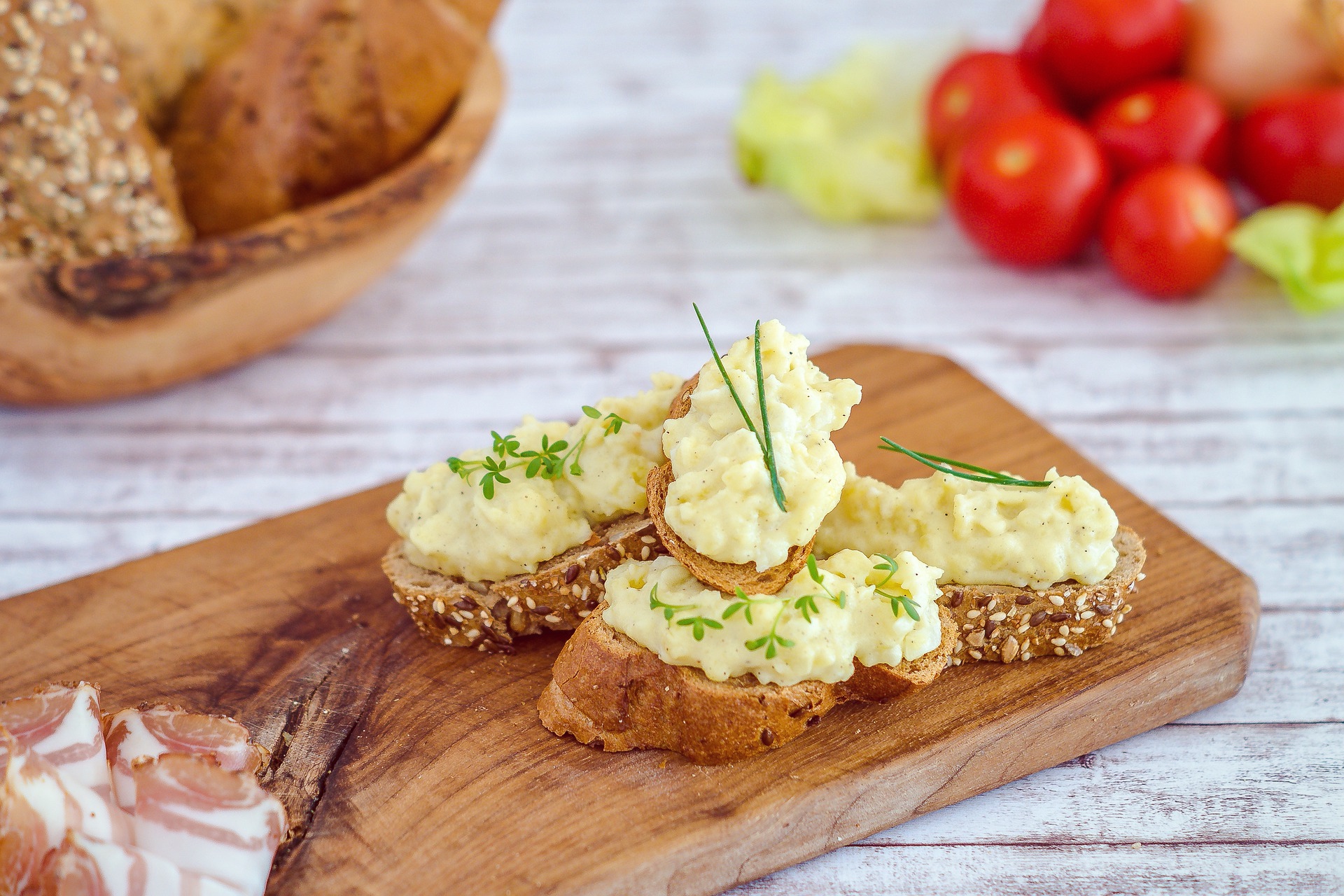 Ingredients for 4 people
Mixed seed wholemeal bread, 2 rolls
White potatoes, 200 g
Fresh spreadable cheese, 125 g
Onion, 60 g
Vegetable stock, to taste
Extra virgin olive oil, a few tablespoons
Salt, ½ teaspoon
Pepper, to taste
Saffron, to taste
Chives, to taste
Thyme, to taste
Preparation
Wash the potatoes, peel them and boil them in salted water for 10 minutes, then drain them and dice them. Don't worry if they are still a little hard, they will keep cooking in the pan. Finely chop the onion and sweat it in a drizzle of extra virgin olive oil for a few minutes, then add the potatoes and cook them over a low heat for another 10-15 minutes, pouring in a few tablespoons of vegetable stock from time to time. Once cooked, place the potatoes in a container and mash them with a potato masher or the prongs of a fork. Leave them to cool down and add the fresh cheese, a drizzle of extra virgin olive oil, some pepper and a pinch of saffron. Stir thoroughly until the ingredients are mixed together and you get a coarse creamy sauce.
Slice the bread rolls, pour a drizzle of oil onto each slice and toast them in the oven. Take them out of the oven and leave them to cool down. Place two tablespoons of creamy potato sauce onto each slice and garnish with thyme and chives.