A new twist on classic salmon canapés, these delicious mini potato pancakes, enriched with the bold flavour of smoked salmon and delicate crème fraîche, are the perfect starter for festive meals.
If you like, you can swap crème fraîche with fresh spreadable cheese or stracchino.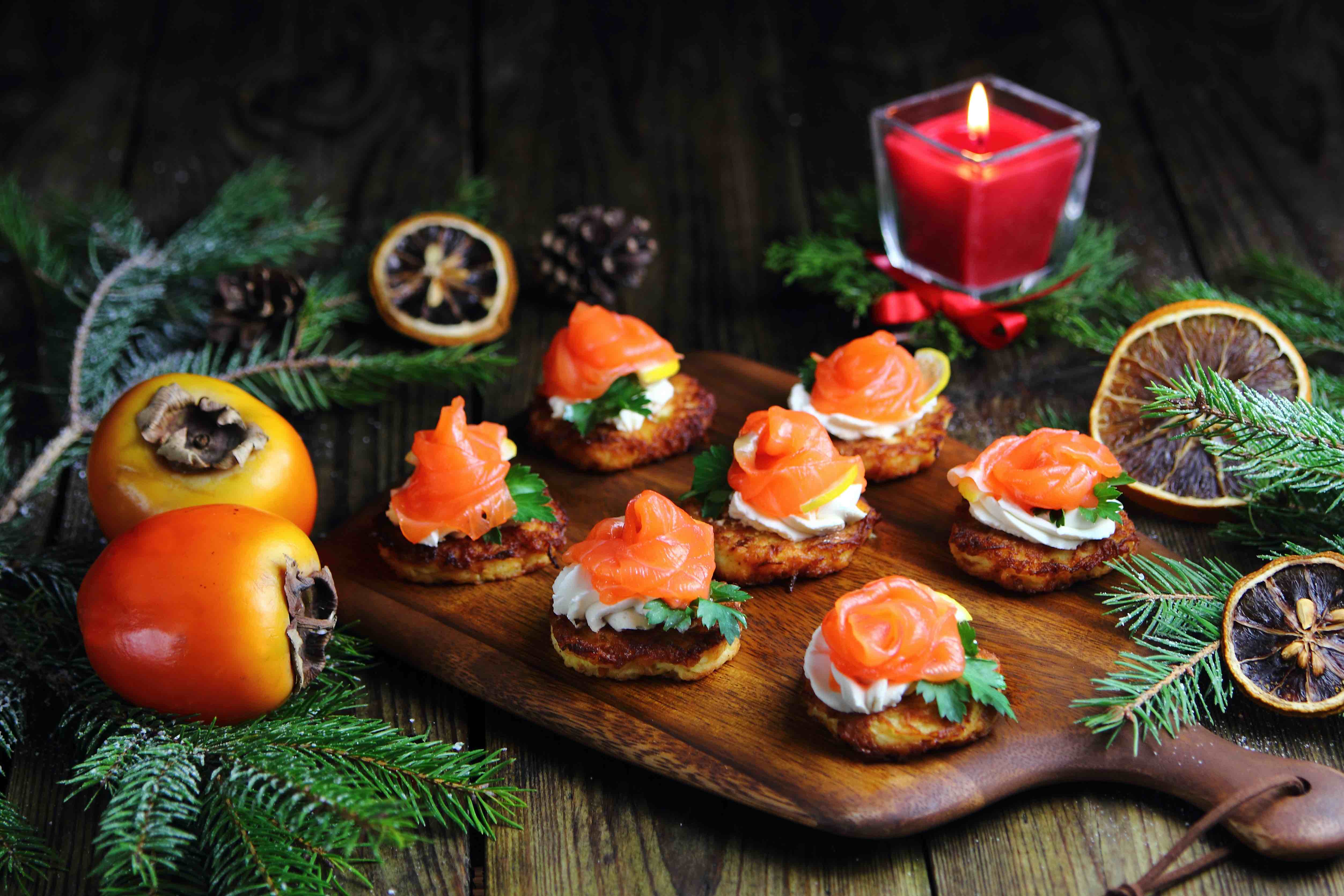 Ingredients for 4 people
White potatoes, 300 g
Onions, 100 g
Eggs, 1
Flour, 2 tablespoons
Parmesan, 2 tablespoons
Crème fraîche, 80 g
Sliced smoked salmon, 100 g
Parsley, a few leaves
Extra virgin olive oil, 4 tablespoons
Salt, to taste
Black pepper, to taste

Preparation
Wash the potatoes well, peel them and grate them with a large-holed grater, then place them on a cotton cloth. Chop the onions, add them to the potatoes and wrap them in the cotton cloth, patting them so it absorbs any excess water. Put the potatoes and onions in a bowl, add the egg, flour, parmesan, salt and pepper, then work the ingredients with your hands until you get a smooth mixture. Heat up the oil in a non-stick pan, pour in small portions of the mixture using a tablespoon, press the ends and cook over a low heat for a couple of minutes on each side until the pancakes are nicely golden brown. Once cooked, put them down on a sheet of paper towel and leave them to cool down completely.
Garnish the mini pancakes with crème fraîche using a piping bag, decorate with a leaf of parsley and finish with the slices of smoked salmon, making them look like little roses.
Image by Lenakorzh from Shutterstockhutterstock