A spine-chilling Halloween recipe, these èVita Residue-Free potato doughnuts made with the Melrose variety, with their orangey-yellow flesh, will turn young and old as white as a sheet.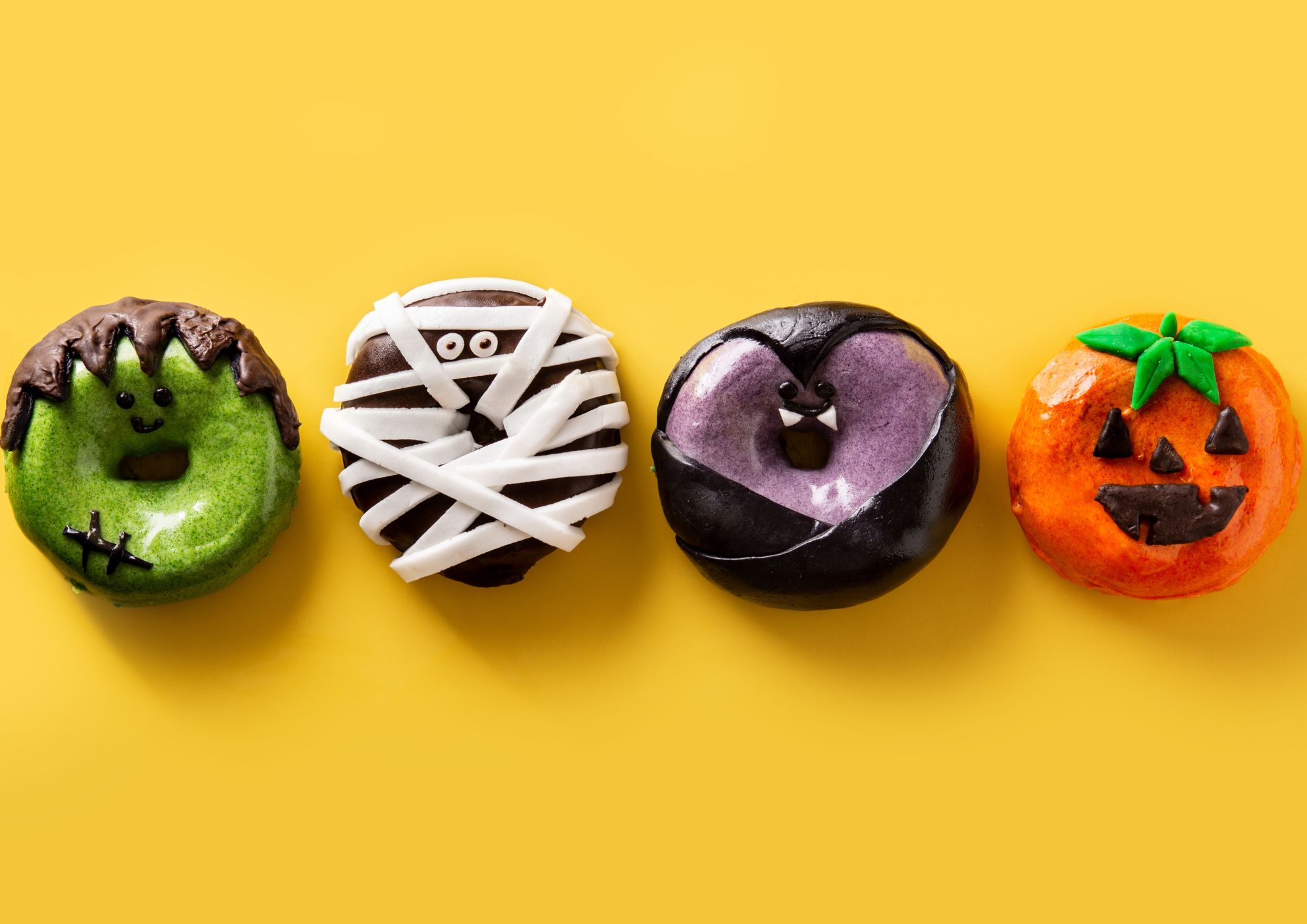 Ingredients for 12 doughnuts
èVita Residue-Free Melrose potatoes, 250g
Ultra-fine "00" flour, 500g
Butter, 40g
Fresh brewer's yeast, 25g
Caster sugar, 20g
Eggs, 2
Warm milk, 50 ml
Peanut oil, as required

For the decoration
Coloured fondant, as required
Icing sugar, 150g
Food colourings (powdered), as required
Warm water, as required
Preparation
Wash the potatoes, peel them and then boil them in boiling water for about 25-30 minutes. Once ready, drain them and mash them with a potato masher in a bowl, then leave them to cool down.
Bring 50 ml of milk to room temperature, add the yeast and stir well until it has dissolved.
Sieve the flour, add the mashed potatoes, melted butter, sugar, eggs and milk with yeast, then mix the ingredients together. Knead the dough by hand until you get a compact, smooth ball of dough.

Transfer the mixture into a bowl, cover it with cling film and leave it to rise somewhere warm until it doubles in size. Once the time required is up, place the dough on a floured worktop and, once you have cut it into small pieces, make rolls about 15 cm long, joining the ends together and shaping them into doughnuts.

Put the doughnuts on a tray lined with baking paper, cover them with a cloth and leave them to rise until they double in size. Heat up plenty of frying oil (about 170°C) and fry the doughnuts, turning them for an even golden coating and cooking. While the doughnuts are cooling down, you can focus on the decoration.

For the icing, mix the sieved icing sugar with water as required and to make the orange icing, add yellow and red food colourings. Repeat this step for the other colours following the instructions on the leaflet. Pour the coloured icing into a baking paper cone and spread it over the doughnuts.
You can now have some fun shaping the coloured fondant, decorating your doughnuts in a scary way!
Image: Canva