Spring rolls are a delicious starter typical of Chinese cuisine. They can be filled with either meat or vegetables. Today, we'll show you a delicious vegetarian version made from potatoes and savoy cabbage.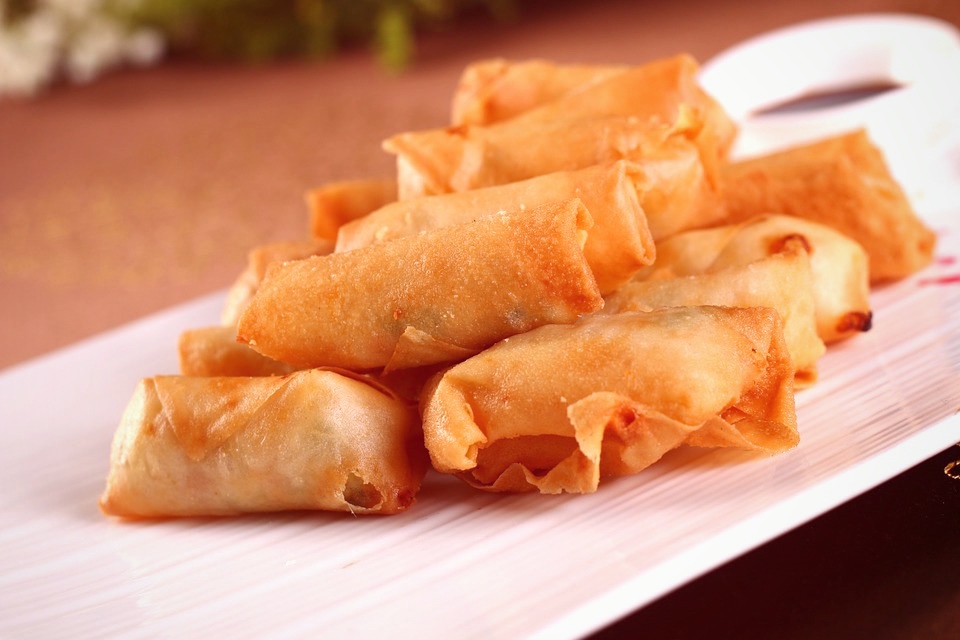 Ingredients for 8 rolls
Rice paper, 8 sheets
Potatoes, 300 g
Savoy cabbage, 300 g
Carrot, 1
Celery, 1 stick
Onion, 1
Water, as required
Peanut oil, to taste
Extra virgin olive oil, to taste
Soy sauce, to taste

Preparation
Soften the sheets of rice paper in warm water (it might help to use a pastry brush) and put them to one side. Make the roll filling: chop the onion, thinly slice the carrot and celery and then fry everything in a drizzle of extra virgin olive oil.
Wash the potatoes, peel them and cut them into very small cubes. Sauté them in a pan together with the other ingredients for 10 minutes, adding the water a little at a time. Thinly slice the savoy cabbage and cook it together with the potatoes for another 10 minutes over a high heat. Turn off the hob and leave it to cool down completely.
Fill the sheets of rice paper with the pre-made stuffing and close them by forming sticks firmly closed at the ends (make sure they are well-sealed to prevent the seasoning from leaking during frying). Fry them in plenty of peanut oil until they are golden brown.
Serve them piping hot together with the soy sauce.