Looking for a delicious, fresh side dish that's quick to make? We've got you covered: potato salad with radishes and cucumbers enriched with a mouthwatering yoghurt sauce. It's a practical dish that can be made in advance and kept in the fridge until you want to eat it.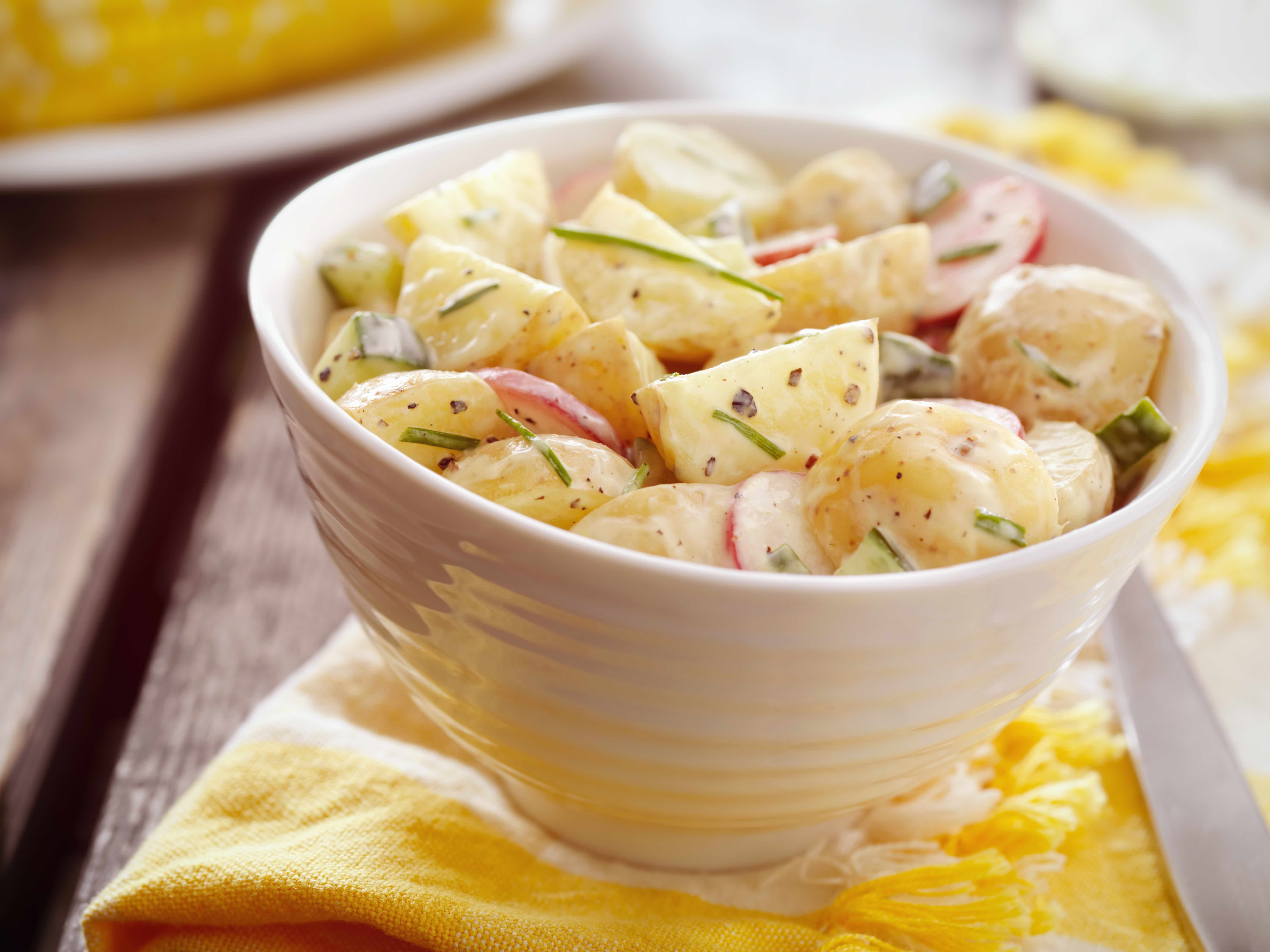 Ingredients for 4 people
Yellow potatoes, 400 g
Radishes, 5
Cucumbers, 2
Natural white yoghurt, 70 g
Extra virgin olive oil, 3 tablespoons
Chives, to taste
Black pepper, to taste
Salt, to taste

Preparation
Wash the potatoes and boil them in salted water for 25-30 minutes (check they are cooked with a fork or a toothpick; times might vary depending on the size of the potatoes). Drain them and leave them to cool down completely. Meanwhile, prepare the other ingredients. Wash and dice the cucumbers. If you don't like the peel, you can roughly peel them, but don't remove it completely as it's rich in nutrients. Wash the radishes and cut them into very thin slices. Peel the potatoes and cut them into fairly large cubes, put them in a bowl and add the cucumbers and radishes.
Now start making the dressing: mix the yoghurt, extra virgin olive oil, finely chopped chives and, finally, some salt and pepper to taste in a small bowl. Season the salad with this delicious sauce and leave it to rest for at least half an hour in the fridge before serving.