In the 1700s, a gateau was a sweet French cake, before it was reinterpreted in a savoury version in Naples in the early 1800s.
The gateau – or gattò in Italian – is now one of the most famous and much-loved dishes in Neapolitan cuisine, which has now spread and is made all across Italy.
With ham, pancetta, salami and aged or fresh cheese: there are many variations of this dish. In this recipe, we'll discover how to make a potato gateau with provola cheese and cooked ham.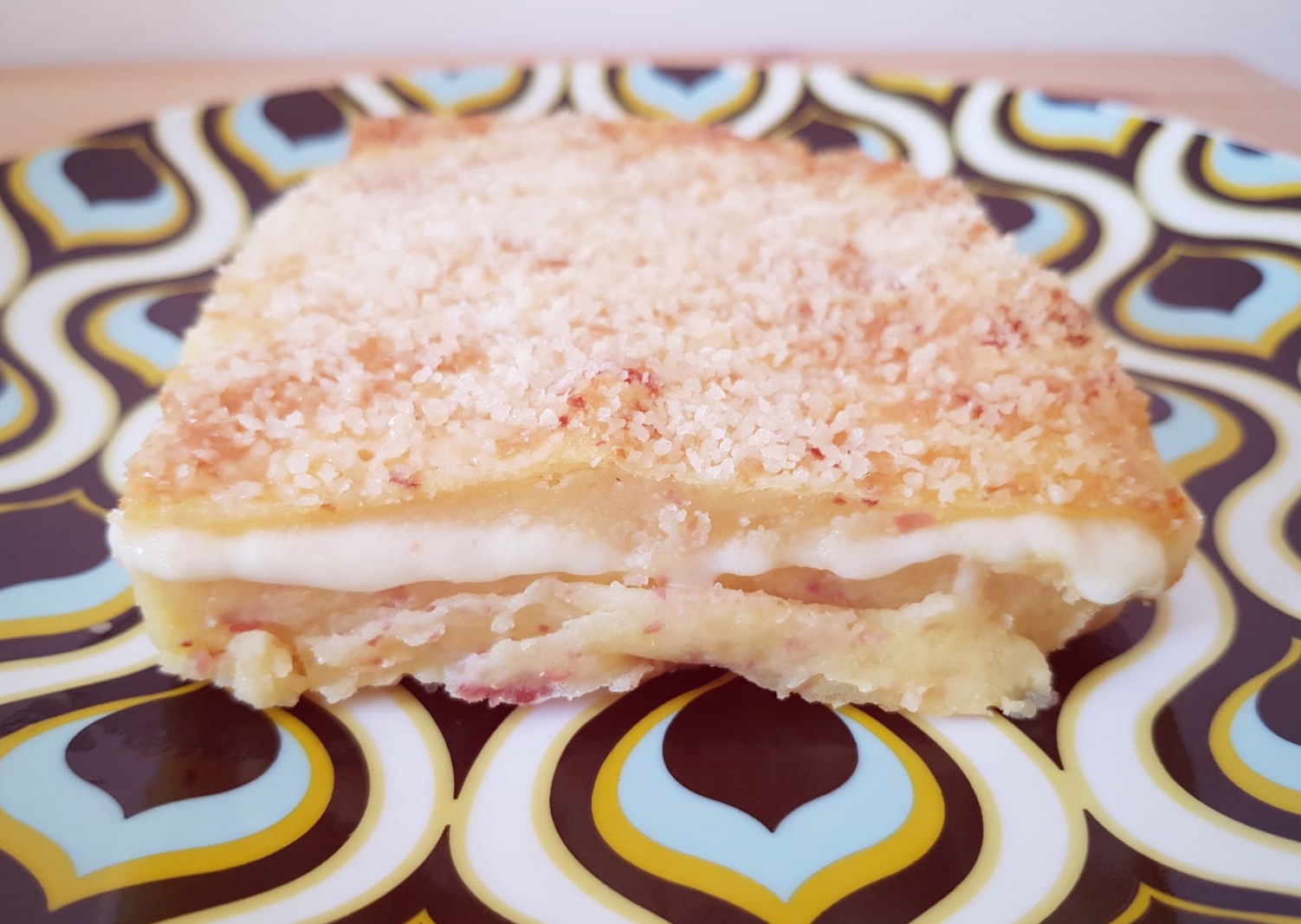 Ingredients for 4 people
White potatoes, 1.5 kg
Egg, 1
Provola cheese, 250 g
Grated cheese, 60 g
Butter, 50 g
Breadcrumbs, 50 g
Sliced cooked ham, 150 g
Salt, to taste
Nutmeg, to taste
Preparation
Boil the potatoes with the skin on in salted water for about 30 minutes. Drain them, leave them to cool and then peel them. While they are still warm, mash them with a potato masher. Add 40 g of grated cheese and 40 g of butter. Season with salt and nutmeg. Add the egg and the chopped cooked ham and then mix together until you get a smooth mixture.
Cut the provola cheese into slices about half a centimetre each. Grease a baking tray and sprinkle it with breadcrumbs to stop the cake from sticking to the tray (or cover it with baking paper).
Spread half the potato mixture into the tray, creating an even layer. Then create a layer of provola cheese and cover it using the rest of the potato mixture to make the final layer. Cover with a sprinkling of grated cheese and breadcrumbs.
Bake in a preheated oven at 200°C for about 30 minutes. Leave it to cool and then serve. Et voilà, your dish is ready!