A #zerowaste recipe for the Italian summer, this fresh tomato sauce preserve is the most popular and commonly found homemade preparation in southern Italian regions!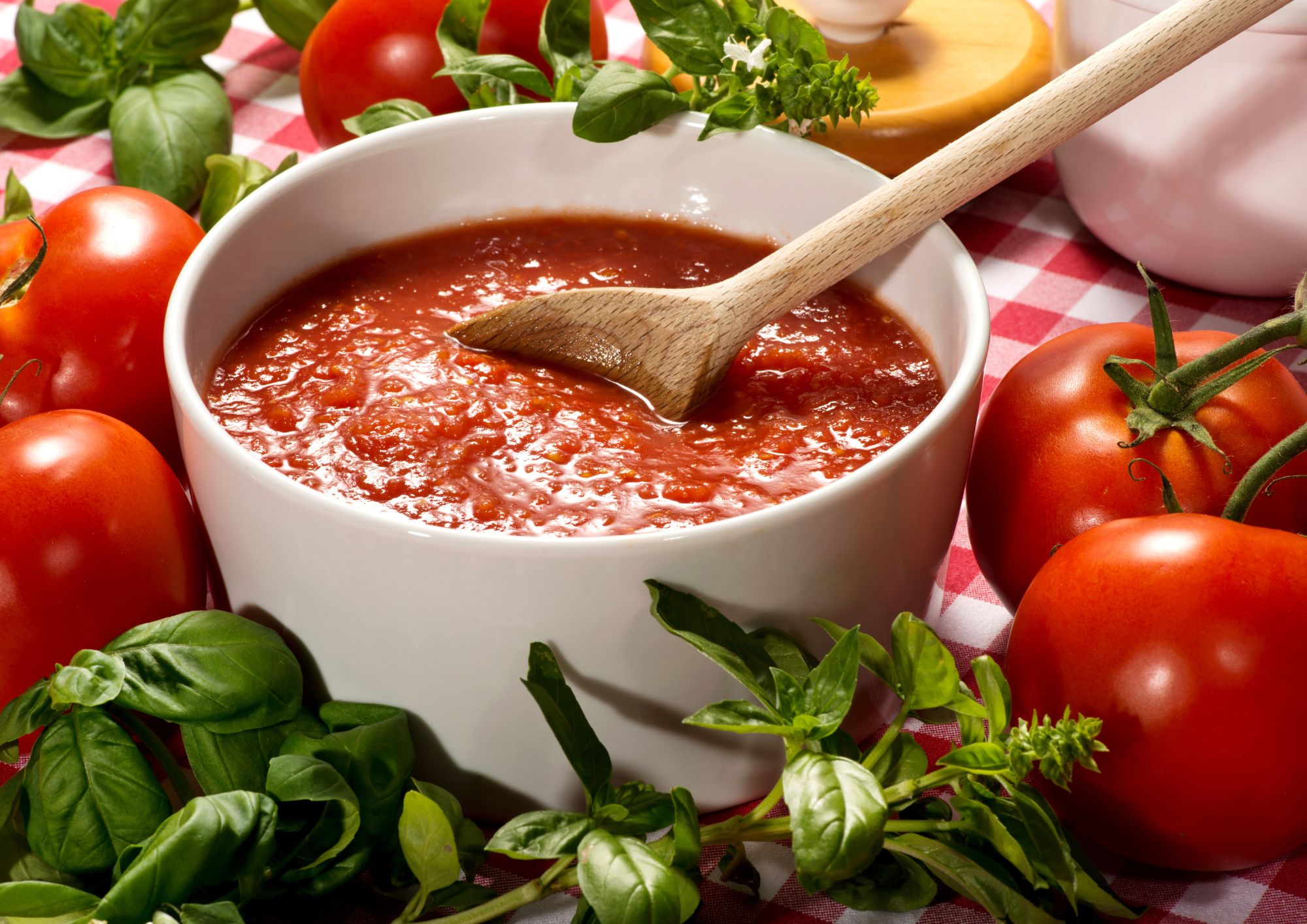 Ingredients for 5 jars
Tomatoes for the sauce (very ripe or bruised), 3kg
Garlic, 2 cloves
Small onion, 1
Extra virgin olive oil, as required
Table salt, to taste
Sugar, to taste
Basil, to taste

Preparation
First of all, thoroughly wash the tomatoes, clean them and remove the stalk, then leave them to soak for a few minutes. Roughly cut the tomatoes and put them in a fairly large saucepan. You do not need to remove the skin and seeds.

Add the finely chopped onion, salt to taste and a teaspoon of sugar to keep the sweet flavour of the tomato. Add a few leaves of basil and 2 cloves of garlic. Now put the saucepan over a medium heat and cook the tomatoes for 30-40 minutes. If the tomatoes are very watery, cook for a few minutes longer. Once cooked, remove the cloves of garlic and the basil, adding some fresh ones.

Put the tomatoes through a food mill and, if they are too watery, use a skimmer so your sauce is not too liquid. Use a large-holed disc to make a more rustic sauce or a small-holed disc for a smoother, more compact sauce. Pour the passata into another saucepan and cook over a low heat for another 15 minutes. If you like, you can add a pinch of sugar to the sauce to reduce its acidity. Once cooked, season with a drizzle of extra virgin olive oil and a few more basil leaves.

Sterilise the jars with hermetically sealed lids by putting them in boiling water for 10 minutes. Dry them with paper towel and pour the warm sauce into the jars. Close the jars by firmly screwing on the lid and put them in a large saucepan with a cloth in between the jars so they do not open during boiling. Cover the jars with warm water, put the saucepan on the hob and leave it on for 40 minutes from when it starts to boil. Turn off the hob, leave the jars to soak for 24 hours and check that the top has sunk so you can be sure that the vacuum has been created. Put the jars somewhere cool and dark. Your tomato passata will keep for at least 2 years.
Image: Canva