Cod fillets go well with many different side dishes. Today, we'll show you how to pair them with a colourful mix of vegetables including potatoes, carrots and courgettes for a delicious yet light meal.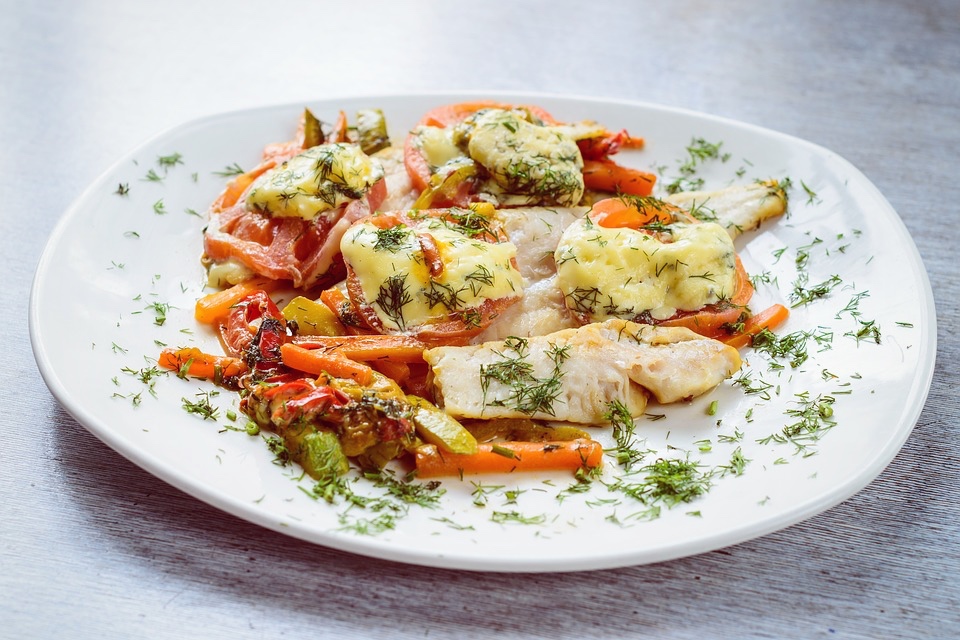 Ingredients for 4 people
Cod fillets, 4
Potatoes, 400 g
Carrots, 200 g
Courgettes, 200 g
Wild fennel, 1 sprig
Extra virgin olive oil, to taste
Salt, to taste

Preparation
Wash the potatoes and boil them in plenty of salted water for 10 minutes. Drain them, peel them and cut them into quite thick slices. Wash the carrots and courgettes, clean them and cut them into thin strips. Heat up a drizzle of extra virgin olive oil in a non-stick pan, pour in the vegetables and cook them over a medium heat for 10 minutes while adding some lightly salted water a little at a time. Make sure that a little of the cooking water stays in the pan, then turn off the heat when it's dried off and the vegetables are cooked.
Now prepare the cod. Heat up some extra virgin olive oil separately in a fairly large pan, then cook the fillets for about a couple of minutes on each side. The relatively short cooking time will ensure the fillets are soft and will stop them from drying out. Serve the cod and vegetables seasoned with a pinch of salt and some wild fennel.