A vegetarian recipe, this farmer's omelette with Colomba potatoes, with their compact flesh and delicate flavour, is the perfect main course for a nutritious and delicious dinner!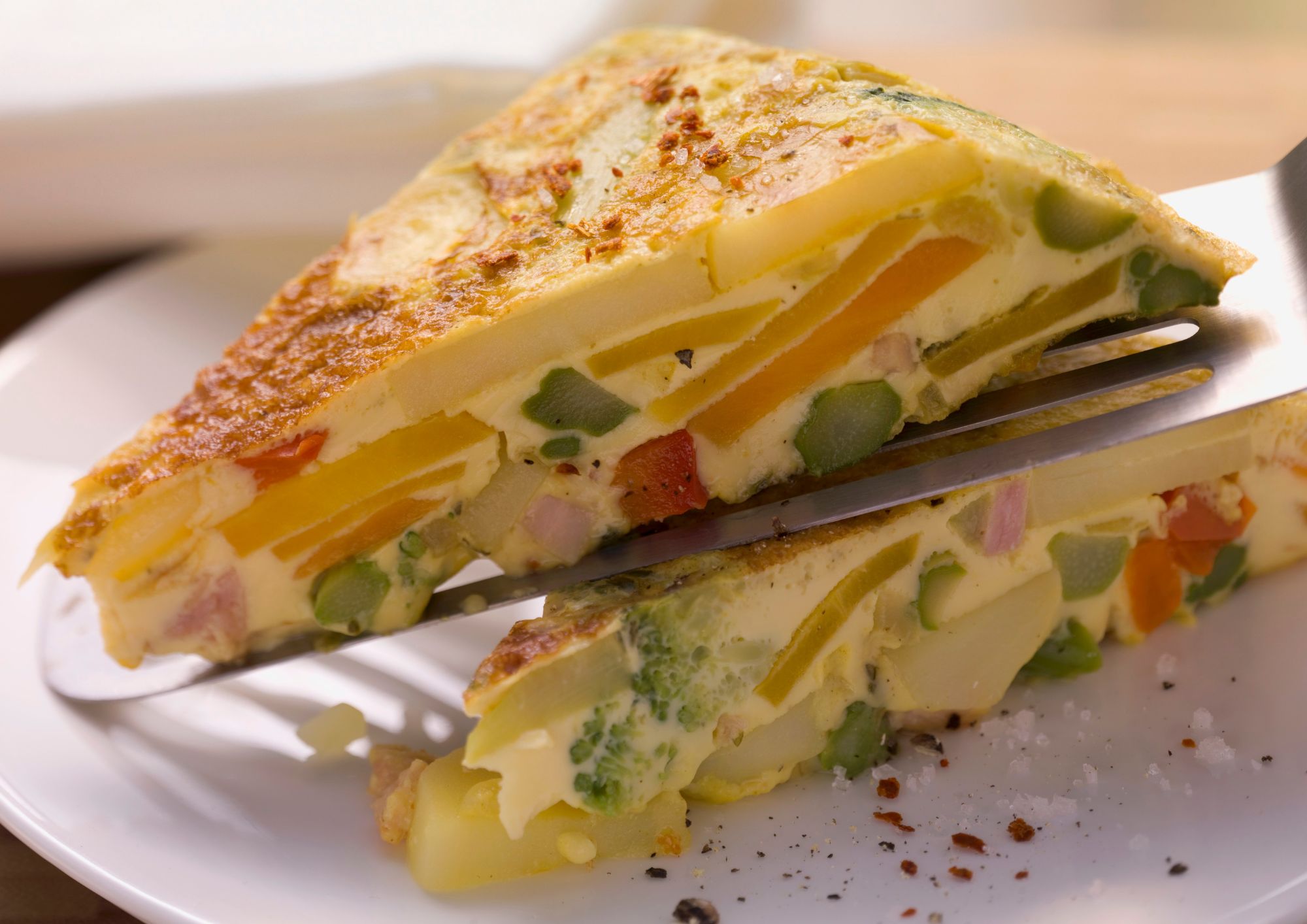 Ingredients for 4 people
Eggs, 6
Colomba potatoes, 200g
Mixed peppers, 400g
Broccoli, 100g
Carrots, 100g
Shallot, ½
Extra virgin olive oil, as required
Table salt, to taste
Black pepper, to taste

Preparation
Thoroughly wash the potatoes, peel them, cut them into thick slices (1 cm) and put them in boiling salted water for 5-10 minutes. Wash the broccoli as well, separate the florets and steam them or cook them in boiling salted water for 10-15 minutes. When the potatoes and broccoli have softened slightly, drain them and leave them to cool down. In the meantime, wash and dry the peppers and, after taking out the stalk, cut them in half, making sure you remove the inner white parts and seeds. Once they are clean, cut them into strips. Finally, wash the carrots, peel them and cut them into strips as well.

In a non-stick pan about 24 cm in diameter, fry the chopped shallot and carrots with a drizzle of extra virgin olive oil. Add the potatoes cut into slices, seasoning them with salt and pepper, and then cook them over a medium heat for 3-4 minutes. Next, add the strips of pepper and the broccoli and cook for another 7-8 minutes, stirring from time to time.

Beat the eggs in a bowl with a whisk and season with a pinch of salt and pepper. Once the vegetables are ready, add the beaten eggs and keep cooking for 10 minutes over a low heat, covering the pan with a lid. Once the time required is up, flip the omelette by turning the pan over on the lid, making sure to keep them firmly together so the omelette does not slide off. The cooked part of the omelette will now be facing up, so slide it into the pan so you can cook the other side as well for another 5 minutes. Your omelette is now ready to be served!

Image: Canva