They have the texture of ravioli, but they look like panzerotti. In this recipe, a sheet of fresh pasta contains a soft centre of potatoes and ricotta that you simply have to try.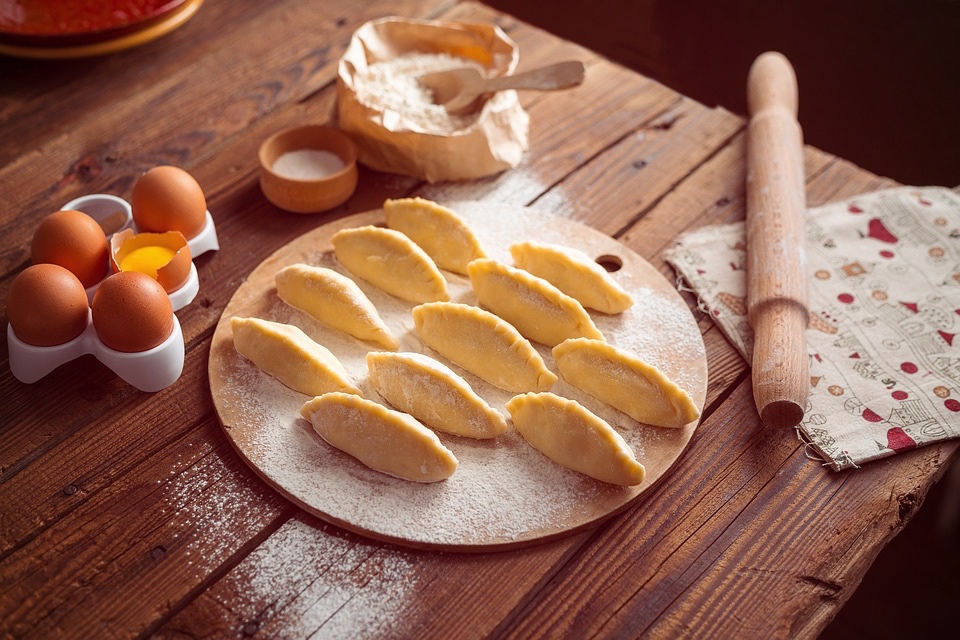 Ingredients for 4 people
White potatoes, 400 g
Eggs, 2
Flour, 300 g
Ricotta, 400 g
Grated cheese, 100 g
Nutmeg, to taste
Salt, to taste


Preparation
Start by making the pasta. Sieve the flour, add the eggs, a pinch of salt and knead together vigorously. Wrap the dough ball in cling film and leave it to rest in the fridge for a few hours.
Now prepare the filling. Wash the potatoes, peel them and then boil them in salted water for 20 minutes. Mash them and leave them to cool down. Add the ricotta, a pinch of salt, a sprinkling of nutmeg and the cheese. Knead the ingredients to mix them together.
Stretch out the pasta and, using a ravioli mould, make little discs with a diameter of about 10 cm. Put about half a tablespoon of the filling in each disc. Don't put too much in otherwise it might leak out during cooking. Fold the pasta in half and press the edges together, sealing the filling inside.
Boil the filled parcels in salted water for a couple of minutes, drain them and then sauté them in a pan with some butter and sage. Serve piping hot.