The flavour and creaminess of a puréed vegetable soup, but a lot cooler. Let's find out how to make a cold potato and parsley cream soup, which can be enjoyed either as a starter or as an accompaniment to main meals and vegetable side dishes.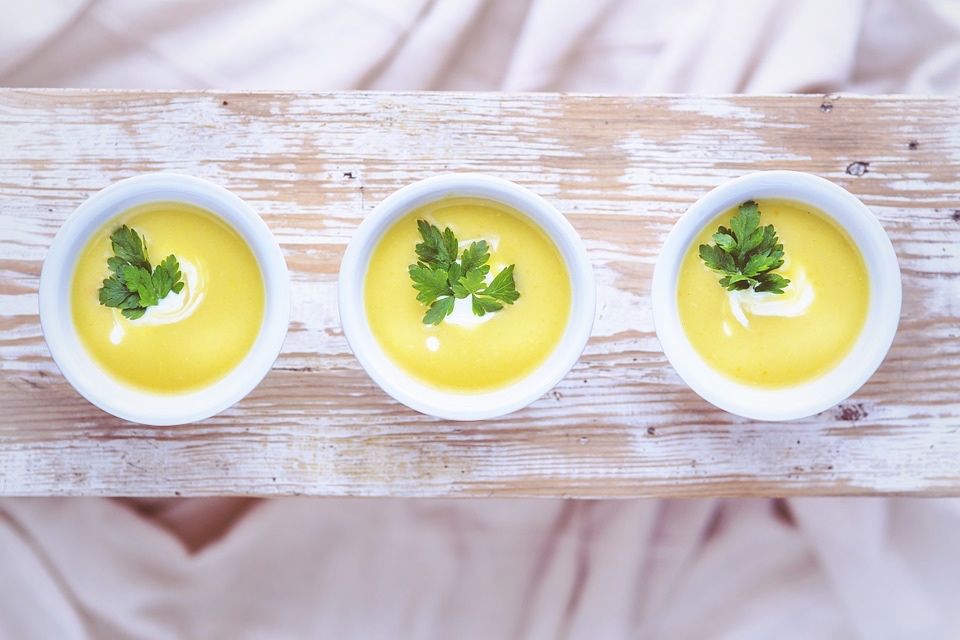 Ingredients for 4 people
Potatoes, 400 g
Greek yoghurt, 200 g
Parmesan cheese, 40 g
Celery, 2 medium-sized sticks
Extra-virgin olive oil, 2 tablespoons
Parsley, as needed
Salt, as needed

Preparation
Carefully wash the potatoes and then boil them in salted water for 20 minutes without peeling them. Once soft, let them cool down, peel them, and then dice them very finely. Put them in a saucepan together with the Greek yoghurt and the celery sticks, which you will have chopped into small pieces. Add the grated Parmesan cheese, a few sprigs of parsley, and a pinch of salt. Use your hands to mix it all together so that the different seasonings become evenly mixed, and then add two tablespoons of extra-virgin olive oil. Use a hand blender to blend everything until you get a creamy and smooth consistency.
If you prefer your creamy soup to have a more liquid consistency, add a few tablespoons of yoghurt. Put it in the fridge for a few hours, and then serve it in a small bowl with some parsley leaves for decoration.