Delicious and colourful, this cold mashed potato made with the Violet Queen variety, with their intense purple flesh and skin, is the perfect summer side dish for your main courses.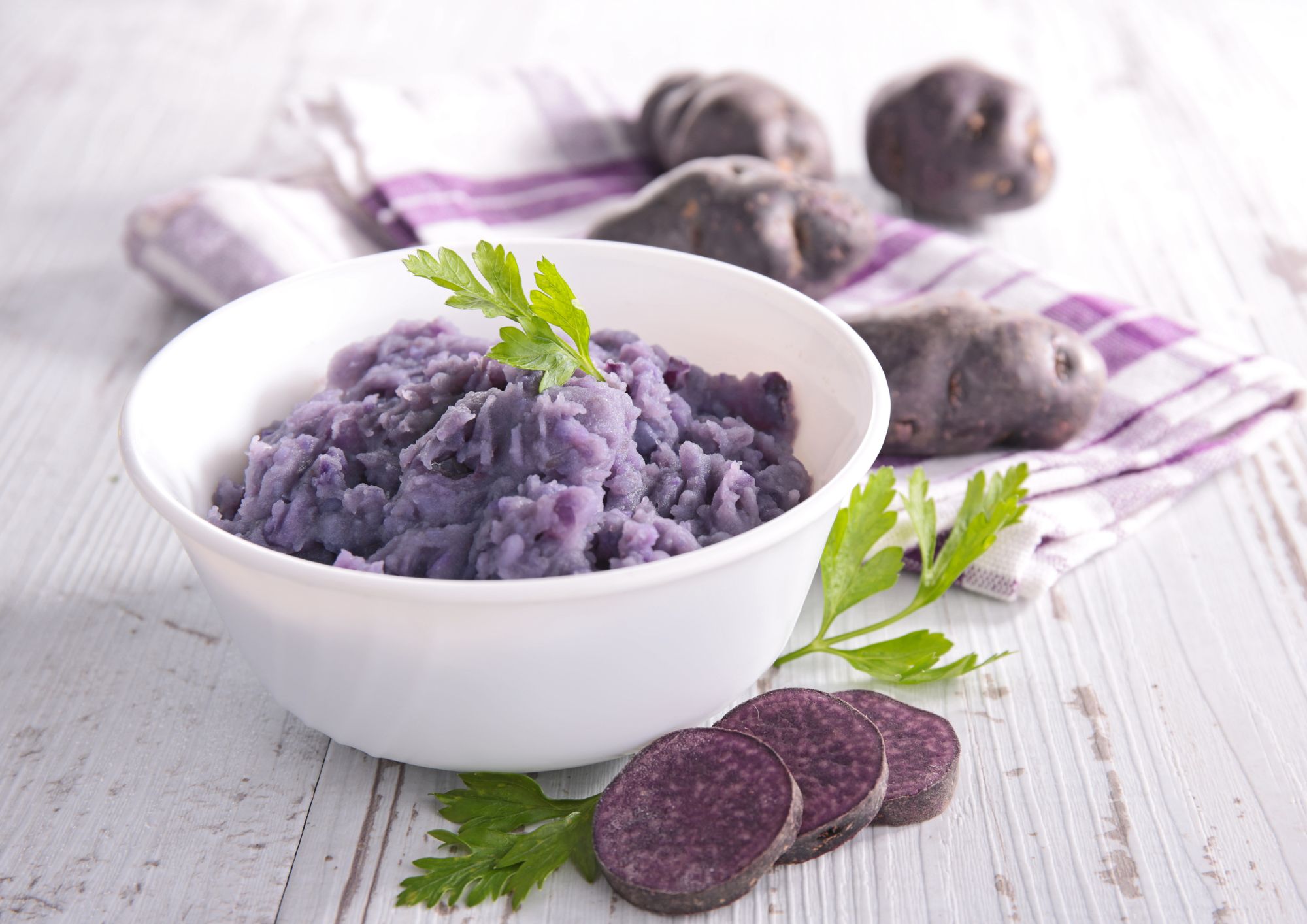 Ingredients for 4 people
Violet Queen potatoes, 1kg
Whole milk, 250 ml
Butter, 50 g
Nutmeg, to taste
Parsley, to taste
Table salt, to taste
Preparation
Thoroughly wash the potatoes and boil them in plenty of boiling water for about 25-30 minutes, or until they are soft enough. Drain them and leave them to cool down for a few minutes: the potatoes should be peeled while still hot to make it easier.

Once peeled, mash the potatoes with a potato masher, or you can use a food mill or fork. Season with salt and grate a little nutmeg to add some aroma. In the meantime, heat up the milk in a small saucepan. Put the mashed potato into a saucepan, turn the hob onto a low heat and, when the milk is hot enough, pour it in a little at a time.

Mix with a whisk until it is completely absorbed, then turn off the hob and add the pieces of butter. Stir well until it has all melted. Transfer it into a bowl and leave your mash to cool down for at least a couple of hours. When it is cool enough, decorate with a few parsley leaves and then serve.
Image: Canva