The smell of these cocoa muffins will win you over even before you taste them. There are many different types of muffins, but in this recipe, we have decided to use potato starch to make them even softer, as well as whipped cream and blueberries as a decoration.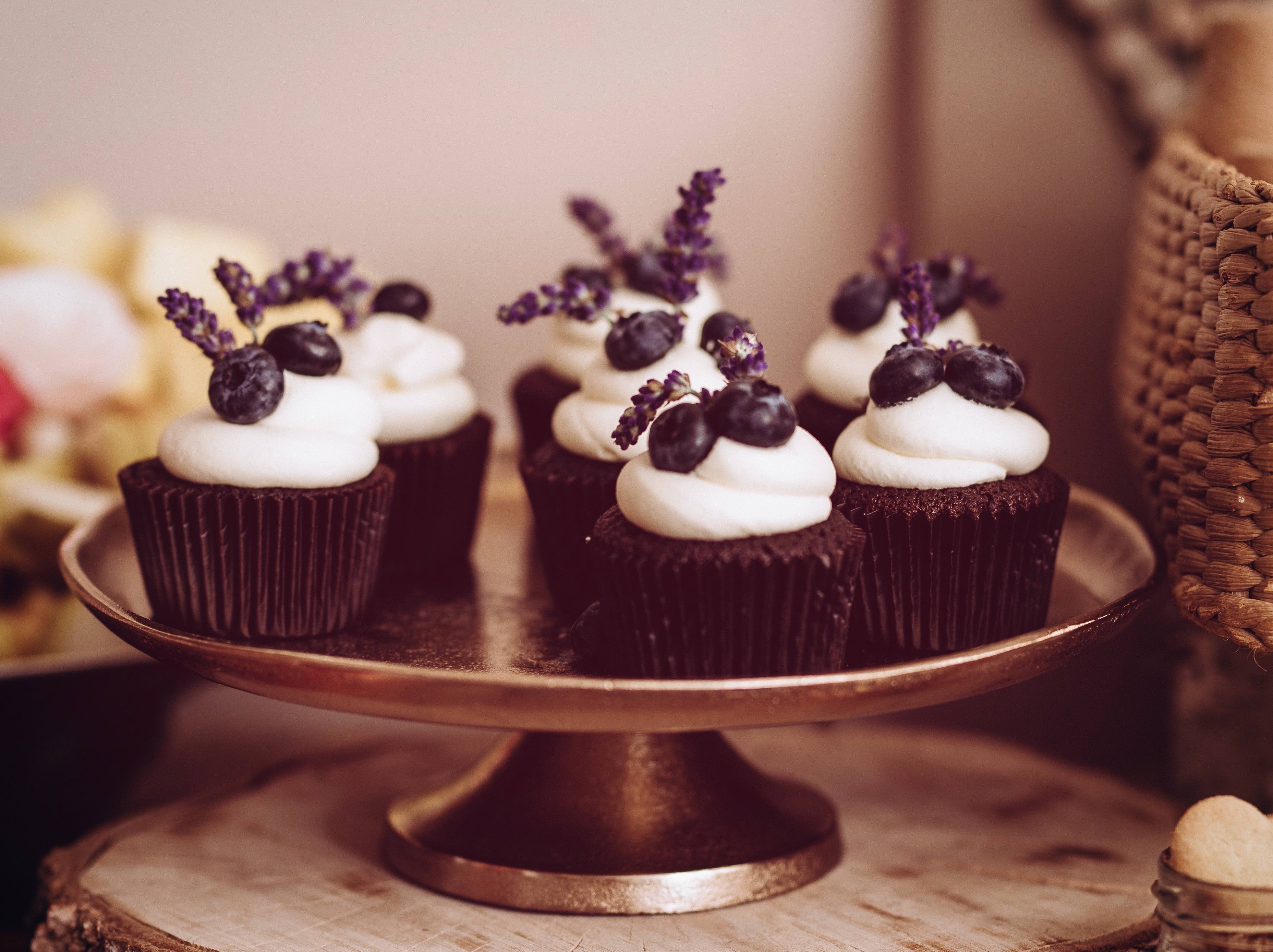 Ingredients for 12 muffins
Ultra-fine flour ("00" type), 100 g
Potato starch, 100 g
Unsweetened cocoa powder, 50 g
Seed oil, 100 ml
Milk, 150 ml
Baking powder, 1 sachet
Eggs, 2
Sugar, 170 g
Vanilla flavouring, 1 sachet
Blueberries for decoration, 60 g
Whipped cream, to taste

Preparation
Mix together the eggs, sugar and oil with an electric whisk until you get a smooth, frothy mixture. Add the sieved flour, potato starch and unsweetened cocoa powder a little at a time, continuing to work the mixture with the mixer. Drizzle in the milk, add the vanilla flavouring and, finally, the baking powder. The mixture will now be smooth and creamy. Grease the muffin moulds (this is not necessary if you are using cupcake cases) and fill them up to 2/3 full. Bake in a preheated conventional oven at 180°C for about 15 minutes. Do not open the oven during baking because the sudden change in temperature could stop them from rising. Take them out of the oven, leave them to cool down completely and then decorate with the whipped cream, a few blueberries and, to give your muffins a touch of style, some sprigs of dried lavender.