A quick summer recipe, this Colomba potato salad, with their firm flesh and bold flavour, featuring Tropea red onion and black olives, is a light, healthy side dish!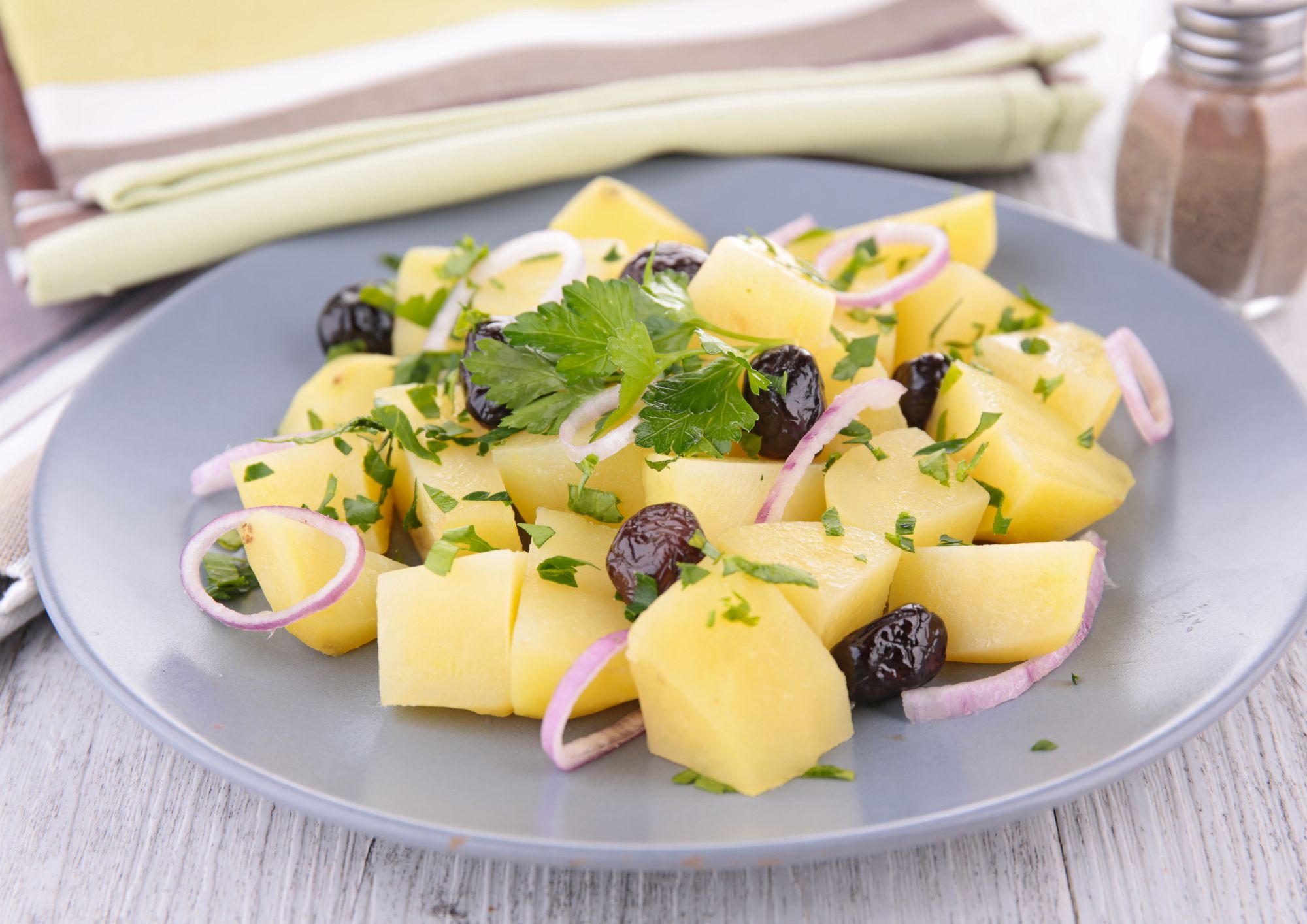 Ingredients for 4 people
Colomba potatoes, 400g
Tropea red onion, 100g
Black olives, 50g
Parsley, to taste
Extra virgin olive oil, as required
Table salt, to taste
Black pepper, to taste

Preparation
Thoroughly wash the potatoes, peel them and boil them in plenty of boiling water for about 25-30 minutes, or until they are soft enough. In the meantime, wash the onion well, peel it and then cut it into slices. Chop the parsley as well. When they are ready, drain the potatoes and, once they have cooled down, cut them into large pieces.

Take a large bowl and put the potatoes in. Add the sliced onion, black olives and chopped parsley, season with extra virgin olive oil, salt and pepper and then stir everything together well. Lastly, decorate your salad with a few leaves of parsley.
Image: Canva