Delicious and show-stopping, these baked Arizona variety new potato roses with bacon are the perfect starter to amaze your guests!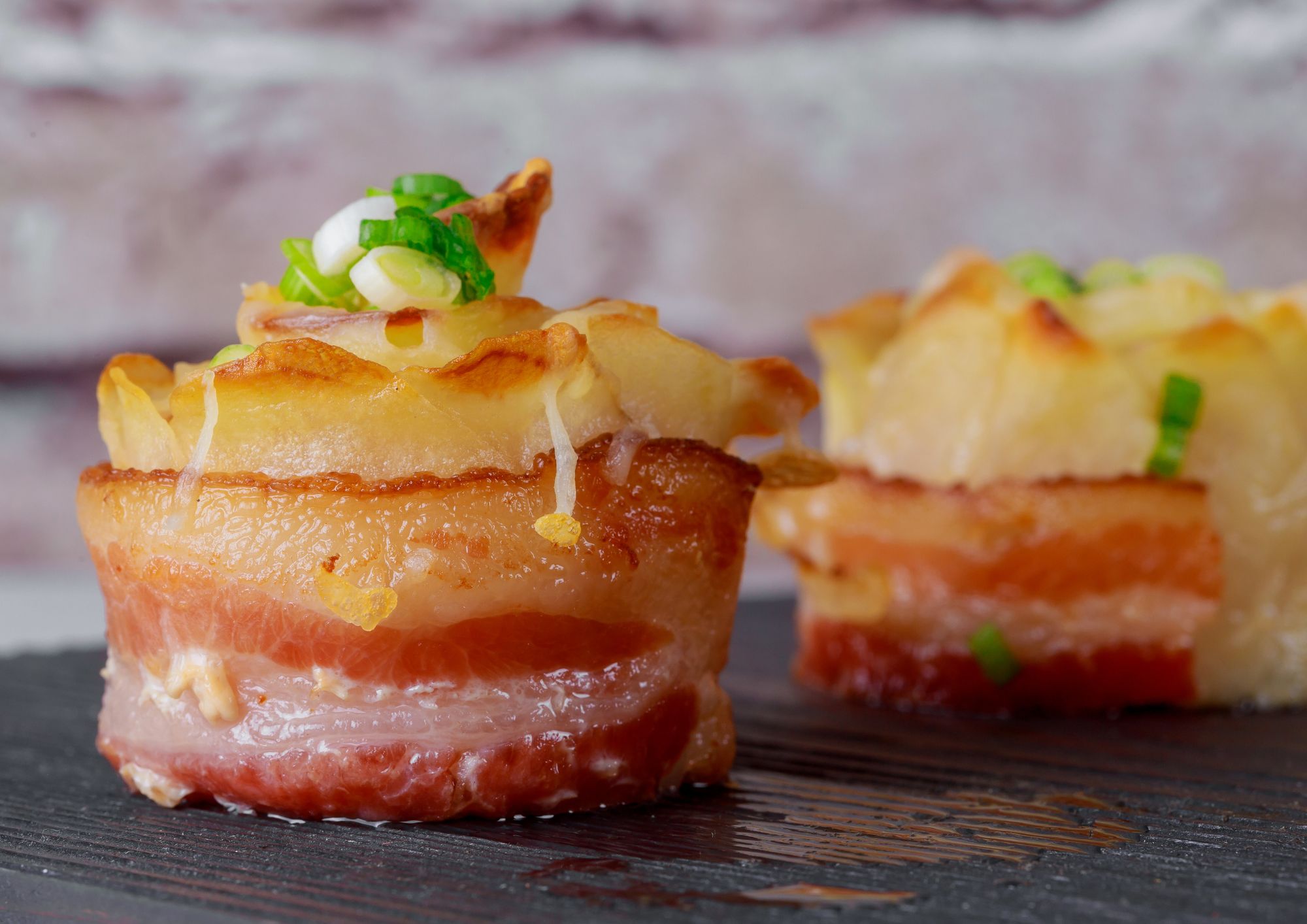 Ingredients for 4 people
Arizona new potatoes, 300g
Bacon, 12 slices
Fresh spring onion, to taste
Table salt, to taste
Black pepper, to taste
Extra virgin olive oil, as required
Preparation
Thoroughly wash the potatoes and, without peeling them, make slices 1-2 mm thick with a mandoline. Now start to shape them into roses. First of all, make a row of potato slices, overlapping each slice by about 2/3 of its length with the previous one, until you get about 30 cm of length. Brush with a drizzle of extra virgin olive oil, season with salt and pepper to taste, and start to roll them up from the first potato slice you created. Once you have made the potato rose, wrap it with a slice of bacon and put it in a muffin mould so it keeps its shape when cooked. Keep going until you finish the ingredients and then cook at 200°C for 30 minutes. After you have taken them out of the oven, decorate with a few round slices of fresh spring onion and serve them while still hot!
Image: Canva