Freshness and flavour meet in this summer salad made with Colomba potatoes, with their soft, light yellow flesh, as well as smoked salmon, hard-boiled eggs and avocado!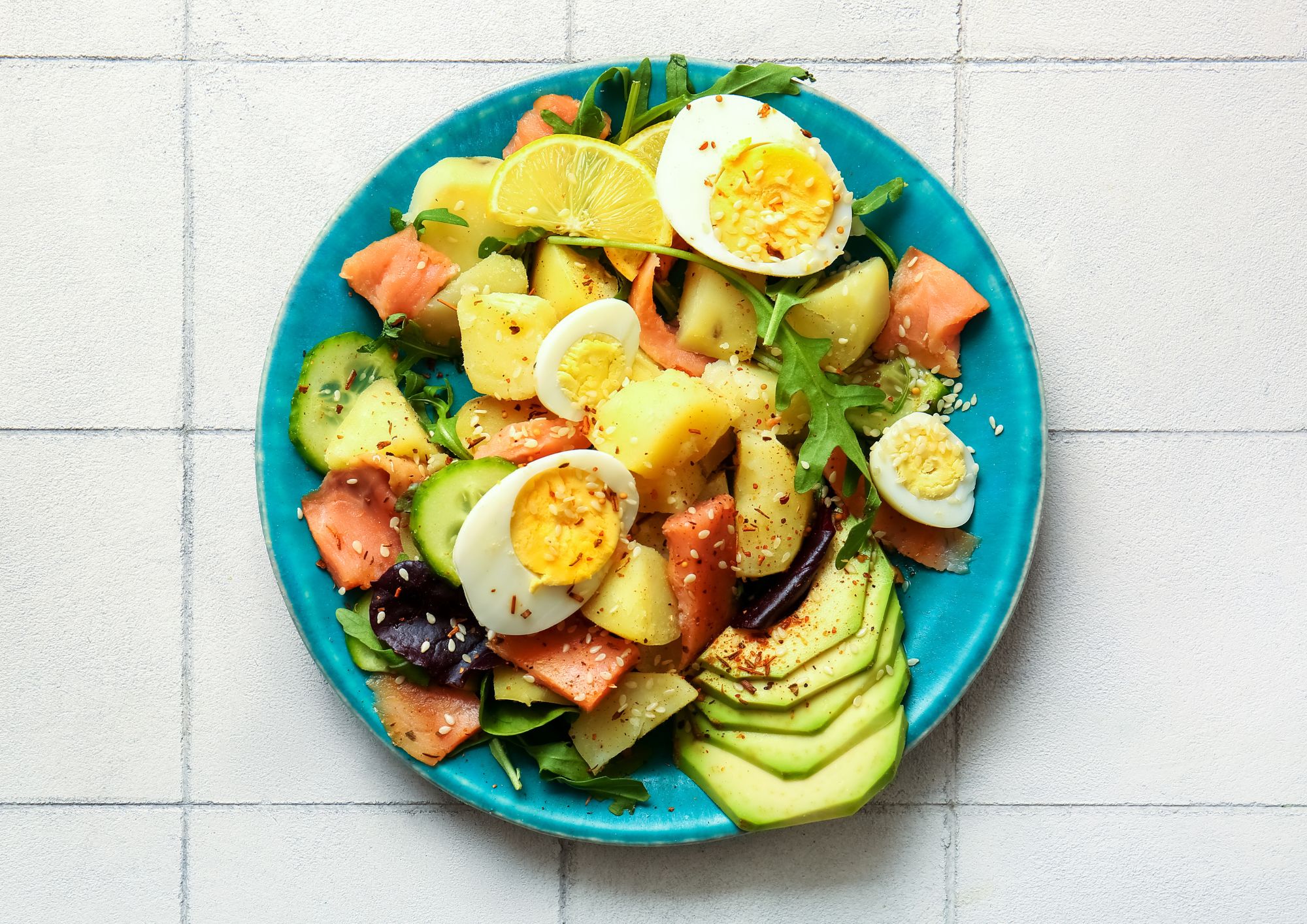 Ingredients for 4 people
Colomba potatoes, 400g
Smoked salmon, 200g
Rocket, 100g
Avocados, 2
Eggs, 4
Cucumbers, 2
Lemon juice, to taste
Sesame seeds, as required
Extra virgin olive oil, as required
Table salt, to taste
Black pepper, to taste

Preparation
Thoroughly wash the potatoes, peel them and boil them in plenty of boiling water for about 25-30 minutes, or until they are soft enough. In the meantime, put the eggs in a small saucepan, cover them with water and cook them for 10-12 minutes from when the water starts to boil. Thoroughly wash the cucumbers and cut them into round slices. Cut the avocado in half and remove the stone, then take out the flesh and cut it into slices. To stop it from turning black, we recommend squeezing over a little lemon juice. Cut the smoked salmon into thin strips.

Once the time required is up, drain the eggs and cool them down under running water, then cut them in half. When they are ready, drain the potatoes as well and, once they have cooled down, cut them into large pieces. Take a large bowl and put the potatoes in. Add the pre-washed rocket, salmon, avocado, hard-boiled eggs and cucumbers, season with extra virgin olive oil, salt and pepper and then stir everything together well. Lastly, decorate your salad with some sesame seeds and a few slices of lemon.
Image: Canva