Artichokes reign supreme among the vegetables of the first few weeks of March. They're an excellent source of minerals, including calcium, phosphorus and sodium. Let's use them to make the filling for these incredibly delicious ravioli.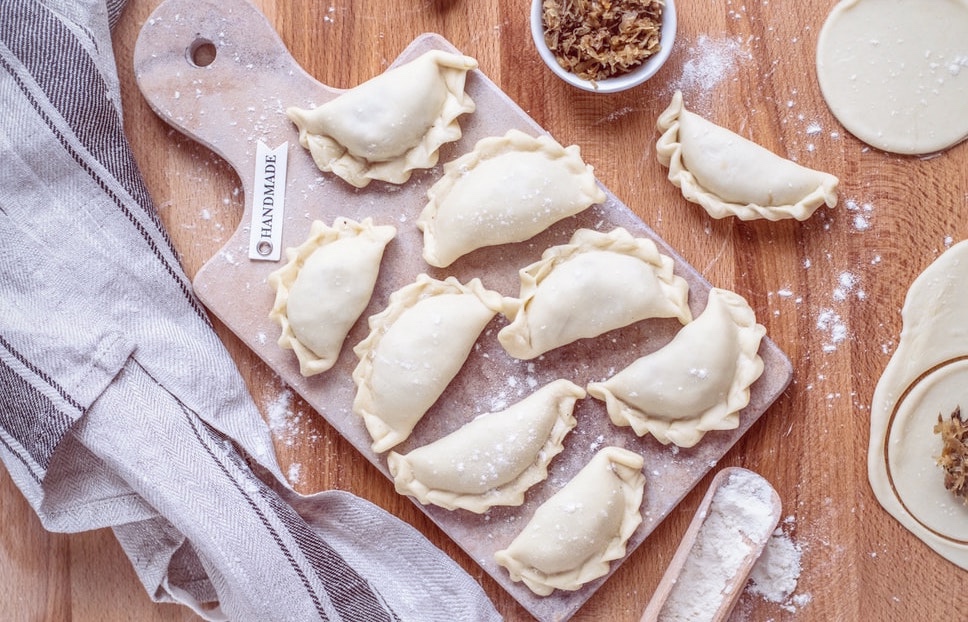 Ingredients for 4 people
Flour, 400 g
White potatoes, 400 g
Artichokes, 400 g
Eggs, 2
Grated cheese, 100 g
Onion, 50 g
Vegetable stock, 100 g
Extra virgin olive oil, 4 tablespoons
Salt, ½ teaspoon
Preparation
Start by making the dough. Sieve the flour and knead it with the eggs and a pinch of salt. Wrap the dough ball in cling film and leave it to rest in the fridge for a couple of hours.
Now prepare the filling. Wash the potatoes, peel them and boil them in salted water for 20 minutes, then mash them with a potato masher and leave them to cool down. Remove the stalk, the tip with the thorns (about 2 cm) and the outermost leaves of the artichokes. Cut the heart in half and remove the fuzzy fibres inside (known as the "choke"), then cut them into slices. Chop the onion and fry it with a drizzle of extra virgin olive oil for a couple of minutes, then add the artichokes and soften them for 15-20 minutes while pouring the vegetable stock in a little at a time. Use a hand-held blender to blend the artichokes, then add the mashed potato and the cheese and mix the ingredients together.
Stretch out the dough and use a ravioli mould to make little discs with a diameter of about 10 cm. Put half a tablespoon of filling in each portion of dough, fold in half and seal the edges firmly.
Boil the ravioli in salted water for just 4-5 minutes, drain them and sauté them in a pan with some butter, cheese and a few thyme leaves.