Crispy on the outside and soft on the inside, chips are loved the world over and by people of all ages. However, if you make certain mistakes when making them, it might spoil their flavour and texture.
Here are a few tricks to get the perfect crunchiness.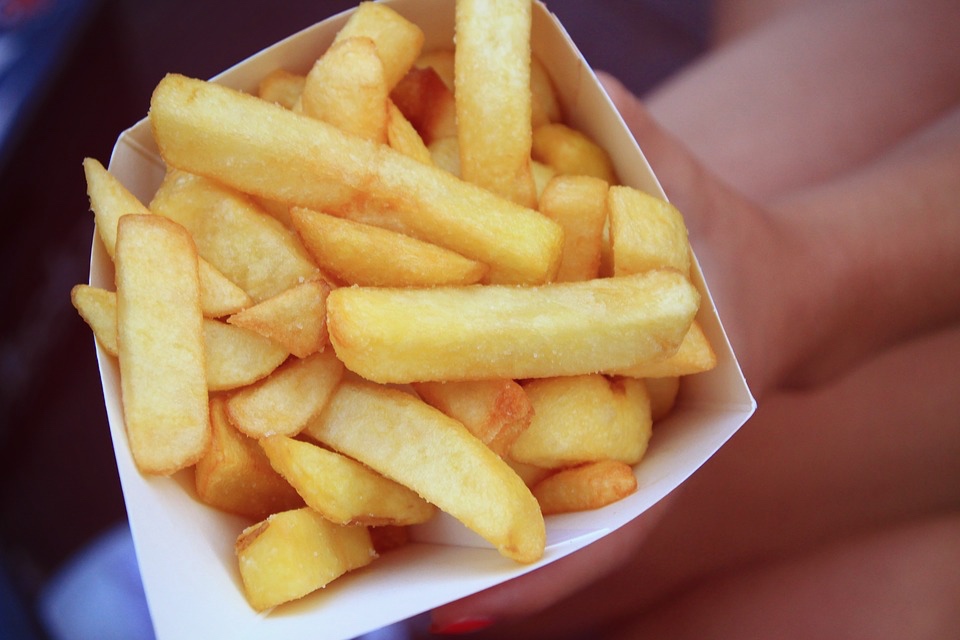 Choose the right potatoes. White potatoes tend to lose their texture during cooking and are particularly suitable for making mash and gnocchi. It's best to use yellow ones for frying.
Don't cut them too thin. If your French fries are too thin, they'll dry out easily during frying. Cut the potatoes into quite thick sticks to make sure they're crispy on the outside and soft on the inside.
Leave them to soak. Before frying the potatoes, once you've cut them, leave them to soak in some water for a couple of hours. This will help get rid of the starch, which is the arch-enemy of crispy chips. But remember to dry them well before putting them in oil.
Use extra virgin olive oil. Even though there are various types of frying oil, it's best to use extra virgin olive oil. It's healthier and gives the frying a distinctive flavour.
Be careful with the temperature of the oil. If the oil is not hot enough, the potatoes will absorb it and lose their compact texture. The perfect frying temperature is 180°.
Don't use the lid. Using the lid when frying is a big mistake! The water vapour released will make your fries too soft.