Squash, savoy cabbage, potatoes and many others: autumn is the perfect time of year to play with the flavours and textures of seasonal vegetables. Here are some of them.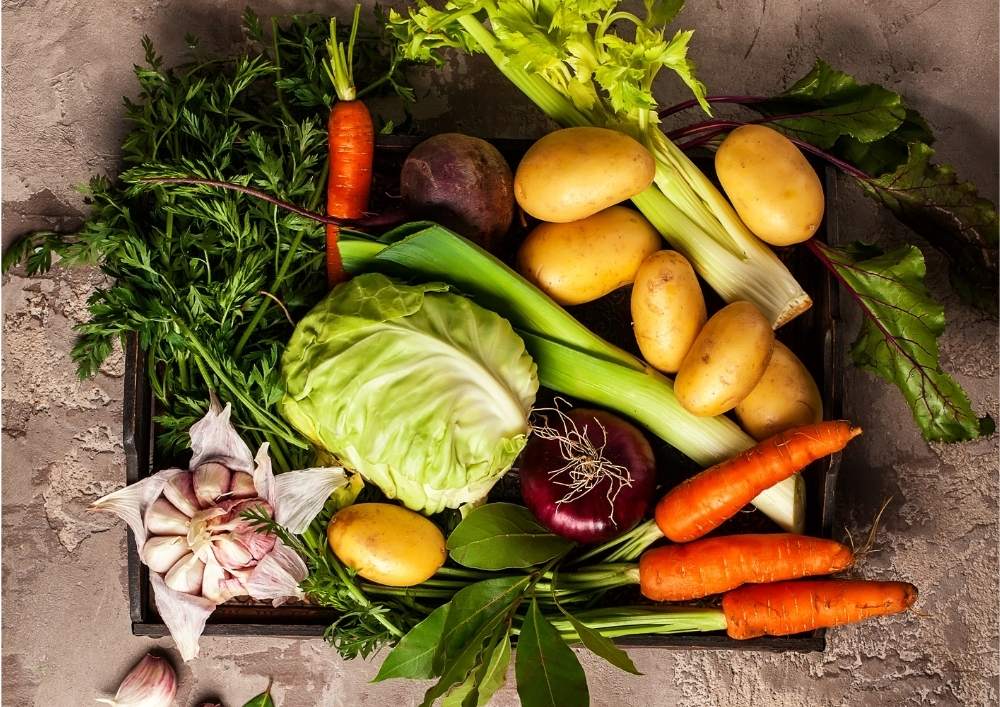 Squash. The true queen of autumn, with its quirky shapes and sweet notes, it is widely used thanks to its versatility both when cooked and in pairings: from first courses to desserts, you can create delicious menus low in fat. It is definitely the perfect accompaniment for any first course, from risotto to ravioli and even as a puréed soup.
Head cabbage. Whether red or green, this is one of the most commonly used cabbage varieties in cooking. In fact, this vegetable is available for the entire winter. Light and versatile, it can be eaten raw in salads, just like in coleslaw, or steamed, boiled (for making soups) or baked.
Savoy cabbage. Also known as curly cabbage, this is a typically autumnal vegetable to be eaten once cooked and perfect for making soups. Thanks to its soft texture when cooked, it is perfect paired with fatty ingredients: salamella sausages - known as verzini in Italian or mini savoy cabbages - and pork or butter.
Radicchio. Out of all autumnal vegetables, radicchio is probably the easiest to cook: it can be eaten raw in salads, braised in a pan, baked but also as an ingredient for pasta, risotto, fillings and creamy sauces. Its bitter notes go well with flavourful ingredients, such as speck ham and gorgonzola, but also with more delicate aromas like ricotta.
Beetroot. Characterised by a delicate, sweet flavour, beetroot can be eaten roasted, steamed, boiled, in brine or raw, but it is important to remember that some of its nutritional properties are sensitive to high temperatures, which could let them escape.
Potatoes. Perfect for accompanying any recipe, potatoes are the ideal comfort food for gloomy autumnal months. They can be enjoyed as a side dish in soft mashed potatoes or as the secret ingredient for puréed soups with a flawless texture.
Image: Canva