For the third year running, Romagnoli F.lli S.p.A. took part in Festambiente, the ecology and solidarity festival organised by Legambiente in Rispescia (in the province of Grosseto) from 19th to 23rd August.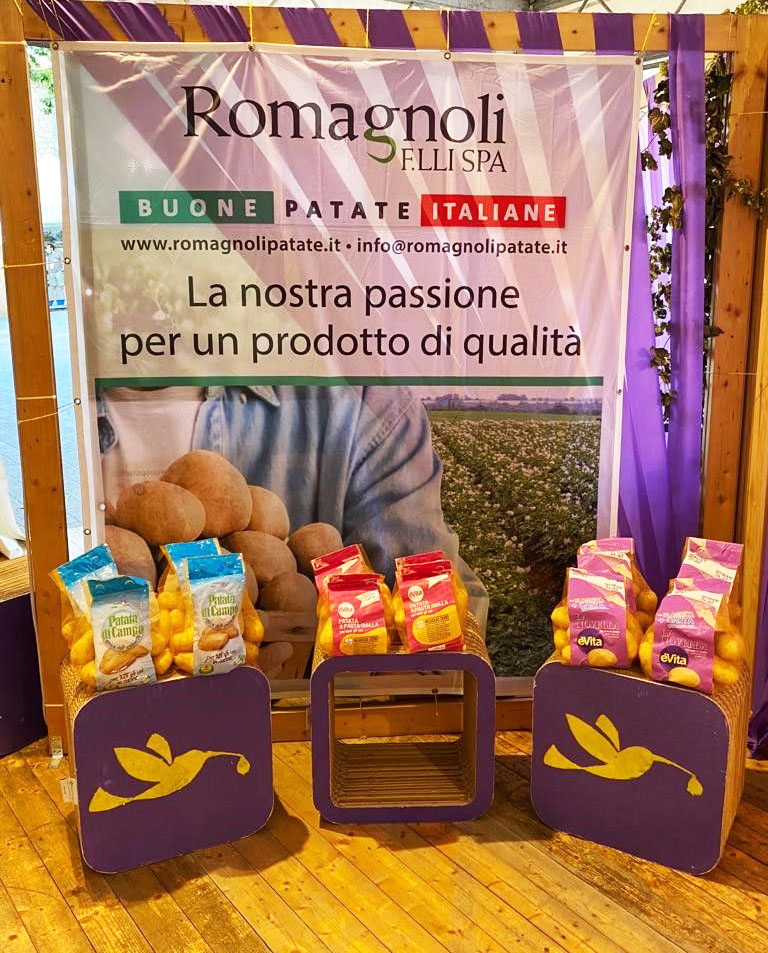 During the debate "Common Agricultural Policy: the challenge for agroecology to protect ecosystems and production quality", we spoke about the issue of sustainable production by sharing our experience and reiterating the role that this can play in the general scheme of agricultural production models.
From our partnership with Legambiente and Tuscia University, in early 2020 we launched èVita Residue-Free potatoes*, 100% Italian and exclusively produced by GlobalGap and Check Fruit certified farms. Created by combining resistant varieties and environmentally friendly farming techniques, èVita Residue-Free potatoes are the result of using farming practices that follow specific production guidelines, whereby the use of very low-residue chemical molecules is permitted.
During his speech at the Festambiente debate, Roberto Chiesa, the sales manager of Romagnoli F.lli S.p.A., underlined how everyone in the agri-food supply chain now needs to be responsible: "First of all, this responsibility involves recognising our own role and the impact of our choices on the entire value chain, on the environment and on those around us. The challenge of 'Residue-Free' potatoes", confirmed Mr. Chiesa, "is actually a great opportunity for the future of agriculture. It is a fully sustainable and repeatable production model which we firmly believe in and which we hope will be increasingly rolled out and appreciated by everyone involved, from producers to supermarkets. Production and wholesale are showing that they believe in this new challenge. However, we also need the market to put its words into action and to step up to the plate like the other partners in the supply chain".
*"Residue Free": residues from chemical products permitted by law whose levels fall below the limits of analytical determination (0.01 ppm) and, when used, residues from phytosanitary substances that are authorised for use in organic farming, pursuant to Annex II of Reg. EC 889/2008, up to a maximum of 50% of the MRL (Maximum Residue Limit).