An innovative project for an award that recognises female innovation in fruit and vegetables.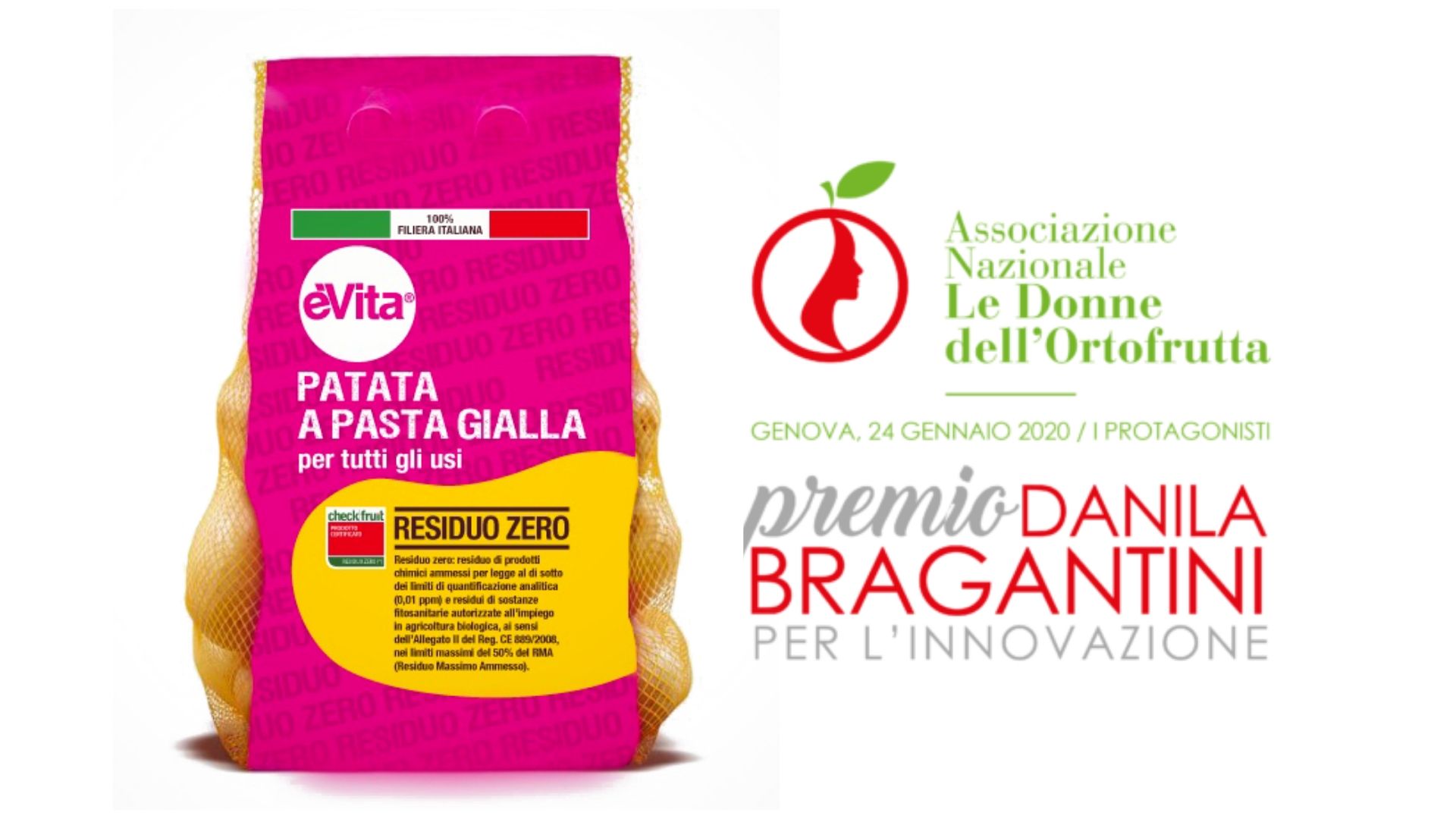 Once again this year, Romagnoli F.lli is among the candidate companies for the "Danila Bragantini" Award, now in its second edition and organised by the Le Donne dell'Ortofrutta National Association, which recognises innovative ideas by women working in the sector.
Francesca Russo, Romagnoli F.lli Spa head of marketing, has submitted her candidacy with èVita Residue-Free, a project which led to the launch of an innovative range of ware potatoes free from any chemical residues and certified by Check Fruit. This new variety was created by the research conducted with its partners, Legambiente and Tuscia University. The experimental work which led to the creation of èVita Residue-Free potatoes was also extended to their sustainable packaging by developing a plastic-free vertbag, a pack made from two elements: paper and a plant-based biopolymer, both of which are compostable. This is a one-of-a-kind pack in the potato sector, which further shows the product's link with the principles of sustainability that inspired the whole project.