Having been used for All-uses èVita potatoes, the Sormapeel vertbag is also being extended to the new potatoes in the same line and will soon be used for all èVita brand ware potatoes.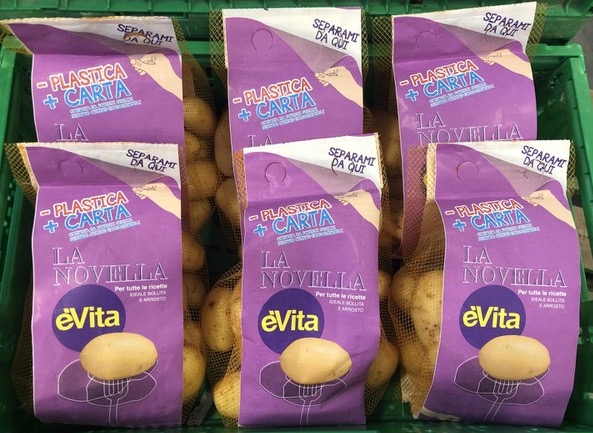 This environmentally friendly packaging is made of two materials - paper and polypropylene - which are easy to separate and recycle in paper and plastic waste collection respectively and help cut plastic by 25% compared with the packs currently in use.
The Sormapeel vertbag is also a great way to communicate: once the plastic and paper parts have been separated, consumers can read news and interesting facts about the company, its products and their use in the kitchen. There are also drawings for children to colour in. èVita brand new potatoes are available at stores in the Sma, Realco and Ce.Di. Marche chains.
The choice to use the innovative Sormapeel vertbag for èVita potatoes is part of the company's process to make its supply chain production increasingly sustainable and to offer consumers environmentally friendly products, also in the choice of packaging.