The partnership between Romagnoli F.lli Spa and Gialle & Co. is under way. The latter is a restaurant in Milan famous for giving one of the most typical British dishes an Italian twist – the baked potato – filled with typical traditional, authentic and seasonal ingredients and, from today, made using the best potato varieties supplied by Romagnoli F.lli.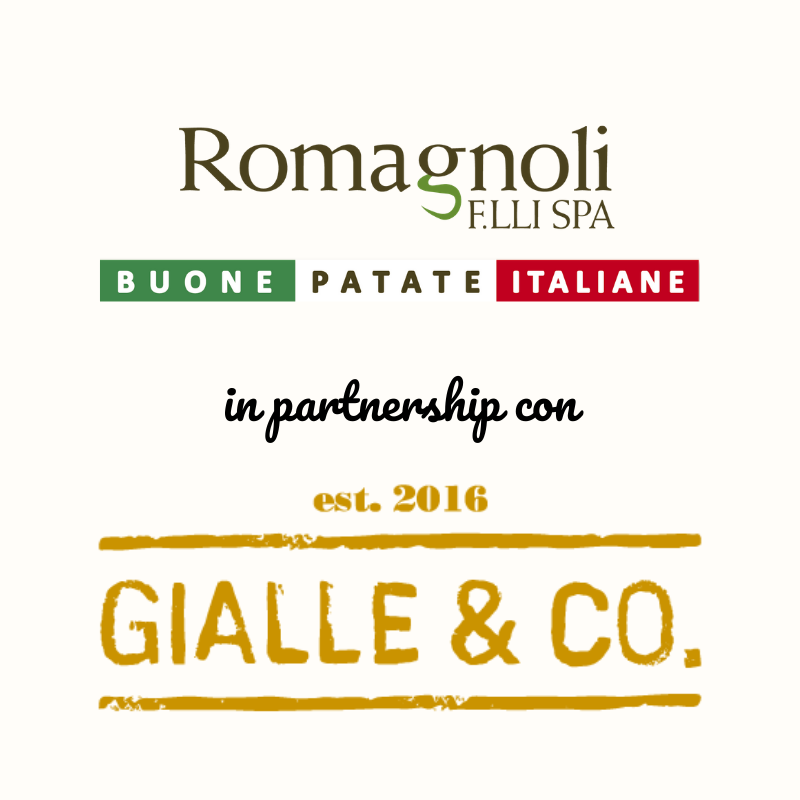 This collaboration sees the two partners involved both online and offline. In fact, on the one hand, Romagnoli F.lli is providing Gialle & Co. with an excellent assortment of potatoes with the Constance taking centre stage, a variety with bright yellow skin, light yellow flesh and a semi-firm texture, making it excellent for cooking. On the other hand, the baked potatoes created by the Gialle & Co. chefs will be uploaded onto the "Recipes" section of the Romagnoli F.lli blog and will be relaunched on the company's social media channels.
One baked potato a month, made using ever-different, authentic and seasonal ingredients, will be added to this blog section dedicated to loads of delicious potato-based creations. For December, the Gialle & Co. chef is offering "Dr. Salmon & Mr. Butter", a baked potato made with Norwegian smoked salmon, herb butter, crème fraîche and pumpkin seeds, which is perfect for enriching your festive dinners with Nordic flavours.
This partnership will fully reflect one of Romagnoli F.lli's priorities, i.e. to promote and enhance potatoes not just for their intended use and skin colour but, above all, for their flavour. The collaboration with Gialle & Co. stems from this shared approach and the careful selection of the most suitable varieties for making baked potatoes.
Gialle & Co., the first gourmet baked potato restaurant, was founded in Milan in 2017 by five young friends following a trip to London. Thanks to their agreement with Romagnoli F.lli Spa, they will be able to receive a continuous supply of various sized potatoes to make their original creations: from the smallest sizes, from 70-80 g, for making delicious mini baked potatoes, right up to ones over 500 g.