Due to the substantial rain that has hit the province of Syracuse, the new potato sowing campaign in the area has been split into two separate stages - the first one from mid-October to early December and the second one from late December to mid-January - which will most likely be reflected in their market release date.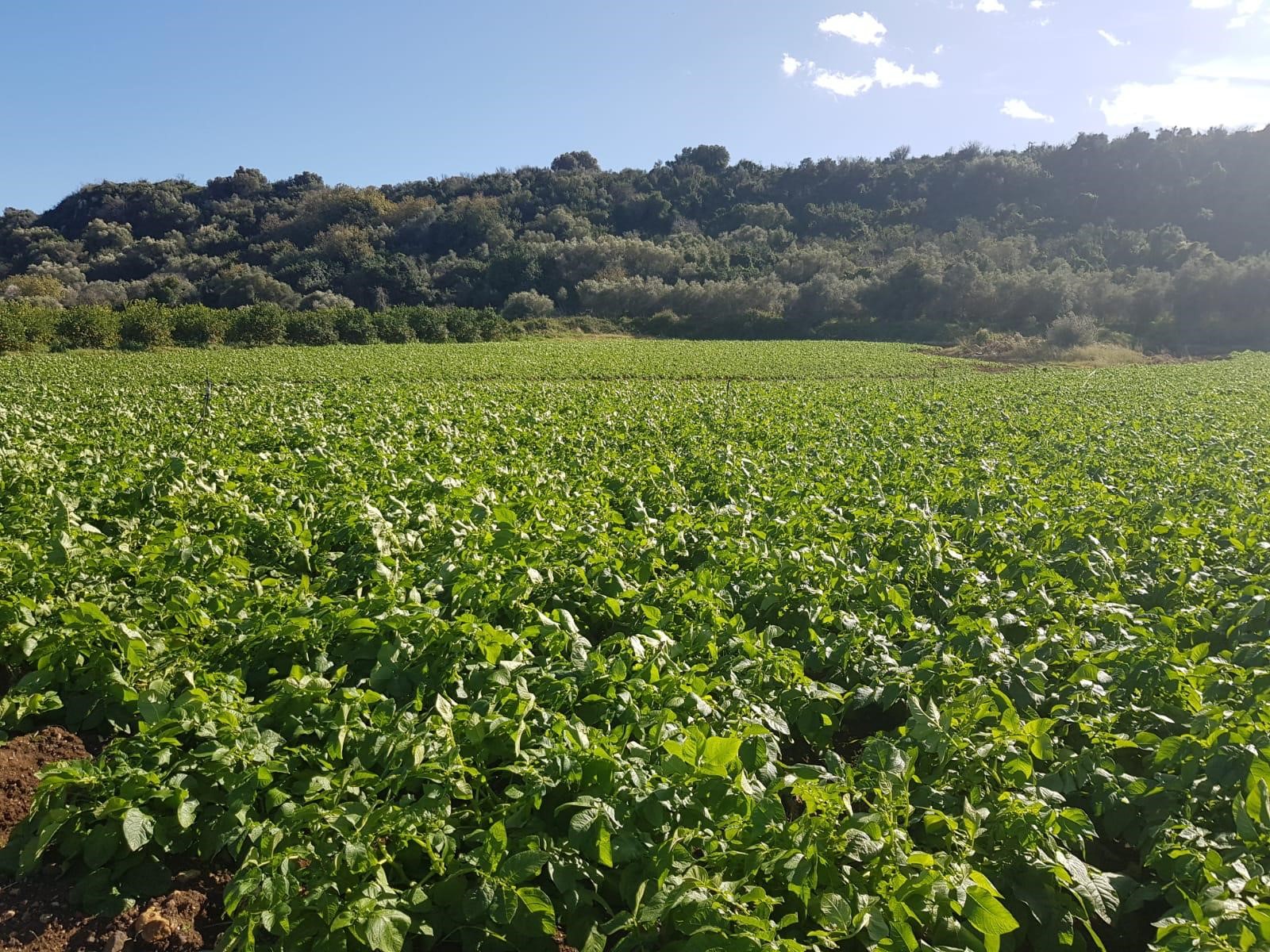 Once they are sown, Romagnoli F.lli Spa reviews the situation, seeing how the favourable weather conditions, with average temperatures for the period and no dramatic changes in temperature, has encouraged the plants to grow as normal. Fortunately, there was none of the heavy rainfall, known as rain bombs, which occurred during the 2019/20 campaign and in various previous years, causing substantial damage to the crops. However, there are concerns over the possible effects of the frost forecast over the next few weeks, so we will continue to monitor the situation.
"Considering the current weather conditions", explained our technical service, "we expect the harvest, when the potatoes will have developed a skin and be ready for working, to begin towards the final ten days of March, but the weather conditions over the next forty days will be decisive. We also predict that the scaled sowing of the crop will result in a gradual release onto the market, therefore creating the conditions for the more stable prices we want for the entire commercial campaign".
In terms of the area covered by growing new potatoes, we are noticing a drop of about -10% compared with 2020, with increasingly concentrated farming by organised, certified and specialised farms.
This campaign has also confirmed the trend in the lower number of varieties being grown. Alongside the now widely grown Arizona, which has established itself in just a few years as the outstanding new potato due to its organoleptic qualities, early harvesting and excellent production yields, we also grow the Vogue, Elodie and Generosa varieties as well as the promising Paradiso, Levante and Alouette, the latter two varieties are some of our next-generation potatoes which are naturally tolerant to downy mildew.