Romagnoli is joining the party on Facebook and Instagram with two profiles all about the company's news, interesting facts and delicious potato-based recipes.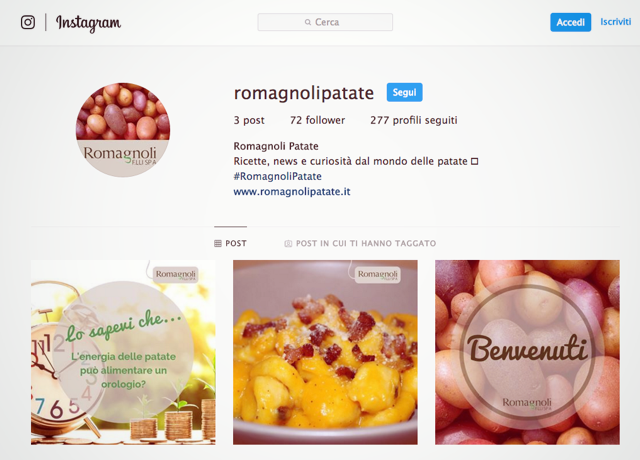 The company has created these profiles to tell people about the quality of its products, to share its projects and to let consumers know about all the characteristics of a food that has always featured in Italians' pantries, while also aiming to create places to interact with the community. This social media project is part of the company's commitment to supporting excellent Italian potatoes, while also teaching people about them by promoting different varieties and typical products.
Among the content on the Facebook page and Instagram profile, plenty of space is given to news from the company blog, where users can find news, interesting facts, suggestions and delicious recipes.