The fertile soil and mild climate of southern Italy provide the perfect growing conditions for the Laudine variety, a new kind of potato with a medium-early cycle developed by Romagnoli F.lli Spa in collaboration with Agrico.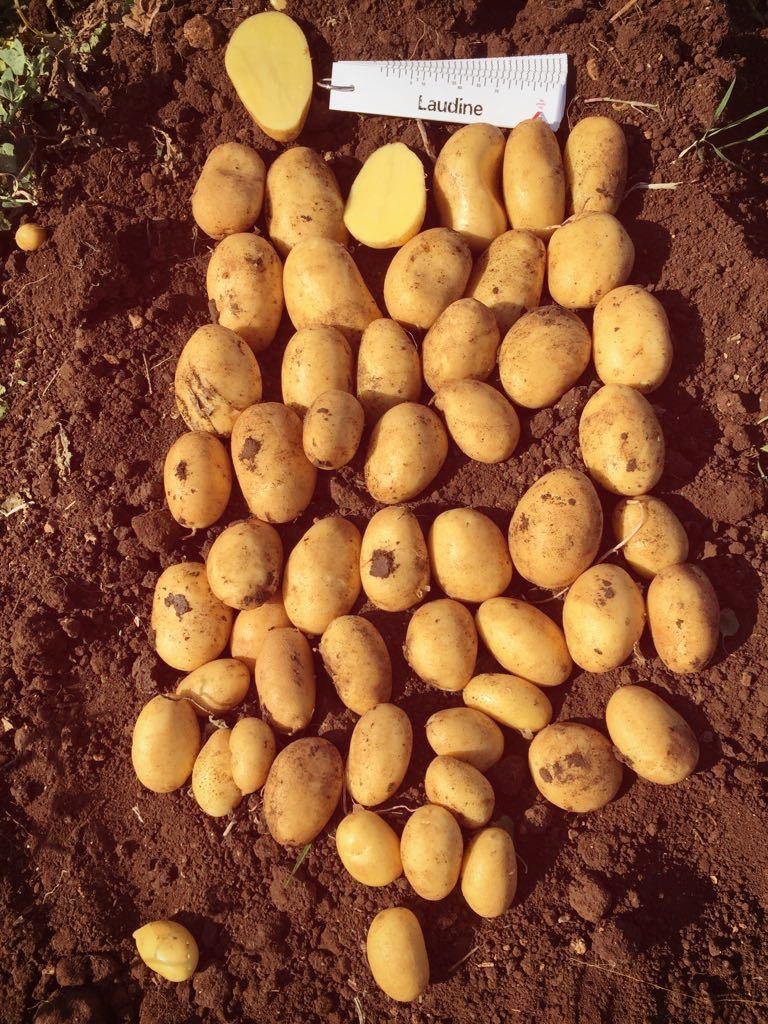 Cultivation of Laudine potatoes has resulted in good production yields in southern Italy, and especially in Apulia and Sicily, with an average of more than 40 tons per hectare.
This variety features homogeneous size and shape (oval-oblong), an intense yellow colouration of both skin and flesh, and a medium-high dry matter content (19-20%).
Laudine is suitable for all cooking uses and is especially ideal for baking or boiling, thanks to its semi-firm flesh.
We sell over 60 varieties of seed potatoes: discover them here.