Chestnuts and mushrooms, two delicious foods that evoke the colours and smells of autumn, are combined in this recipe with potatoes to make a truly original soup.
It is a dish that will warm you up while bringing a little piece of the typical magic of this season and delighting your palate too!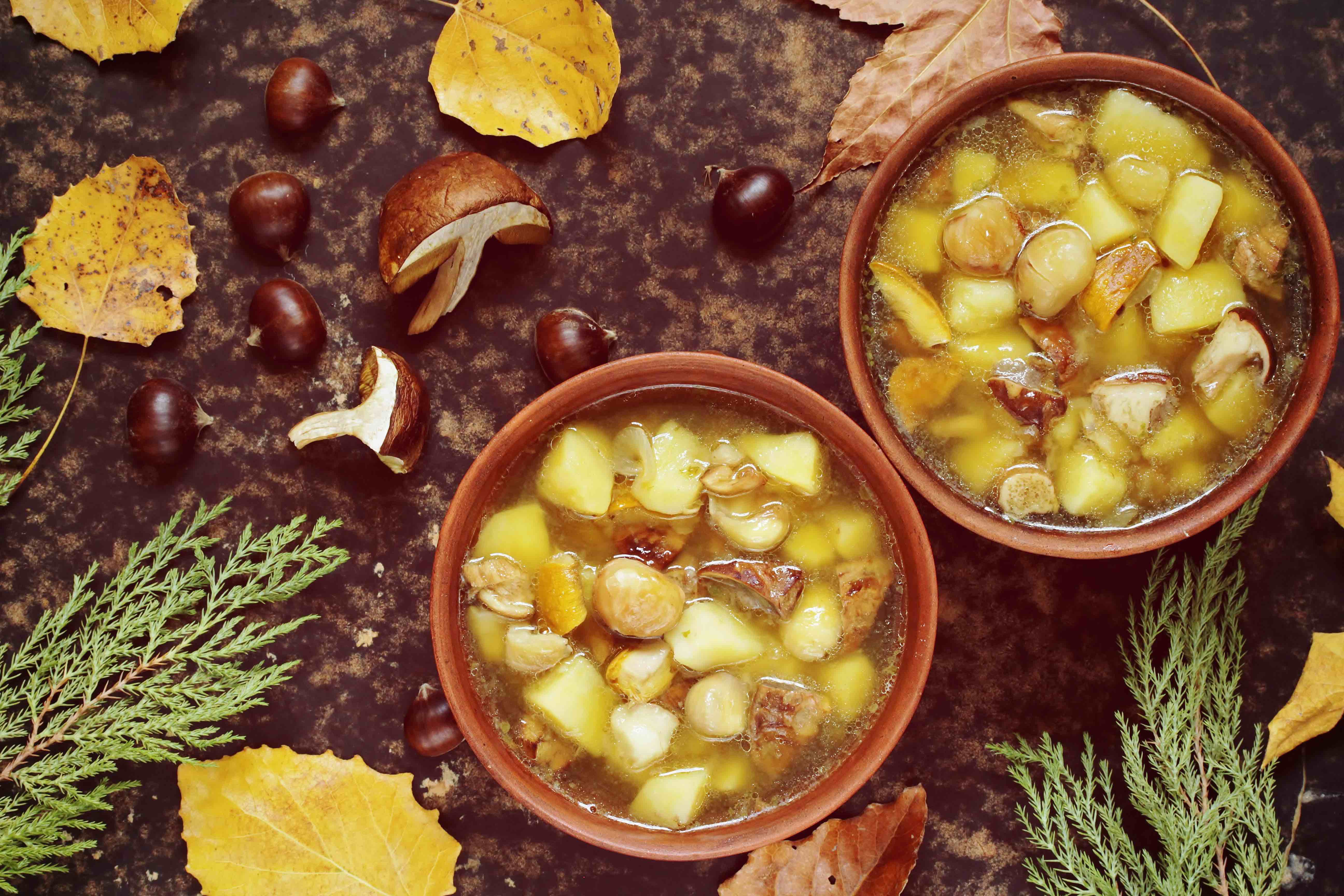 Ingredients for 4 people
Yellow potatoes, 500 g
Chestnuts, 400 g
Mixed mushrooms, 300 g
Onion, 1
Extra virgin olive oil, 4 tablespoons
Rosemary, 1 sprig
Salt, 1/2 teaspoon
Pepper, to taste

Preparation
Carefully wash the chestnuts, slice the skin with a knife and boil them in lightly salted water for 20 minutes. Drain them, leave them to cool and then peel them. Chop the onion and sweat it in a drizzle of extra virgin olive oil. Wash and peel the potatoes, dice them and then add them to the fried onion. Clean and slice the mushrooms, add them to the potatoes together with a sprig of rosemary and some salt, and then pour in as much water as needed to fully cover the ingredients. Leave them to cook with the lid on for 20 minutes, stirring from time to time. Pour in a glass of water, add the chestnuts and then cook for another 10 minutes. Once cooked, add some pepper and a drizzle of extra virgin olive oil. Serve with slices of homemade bread, if you like. For an even more delicious soup, you can use vegetable stock instead of water to cook the potatoes and mushrooms.