Made with vegetables, cured meats, or cheeses, the potato pie is a creative and versatile recipe that is loved by people of all ages. It is best enjoyed fresh out of the oven, but it's also great to eat the day after. From amongst its many varieties, we have chosen to show you one made with ham and mozzarella.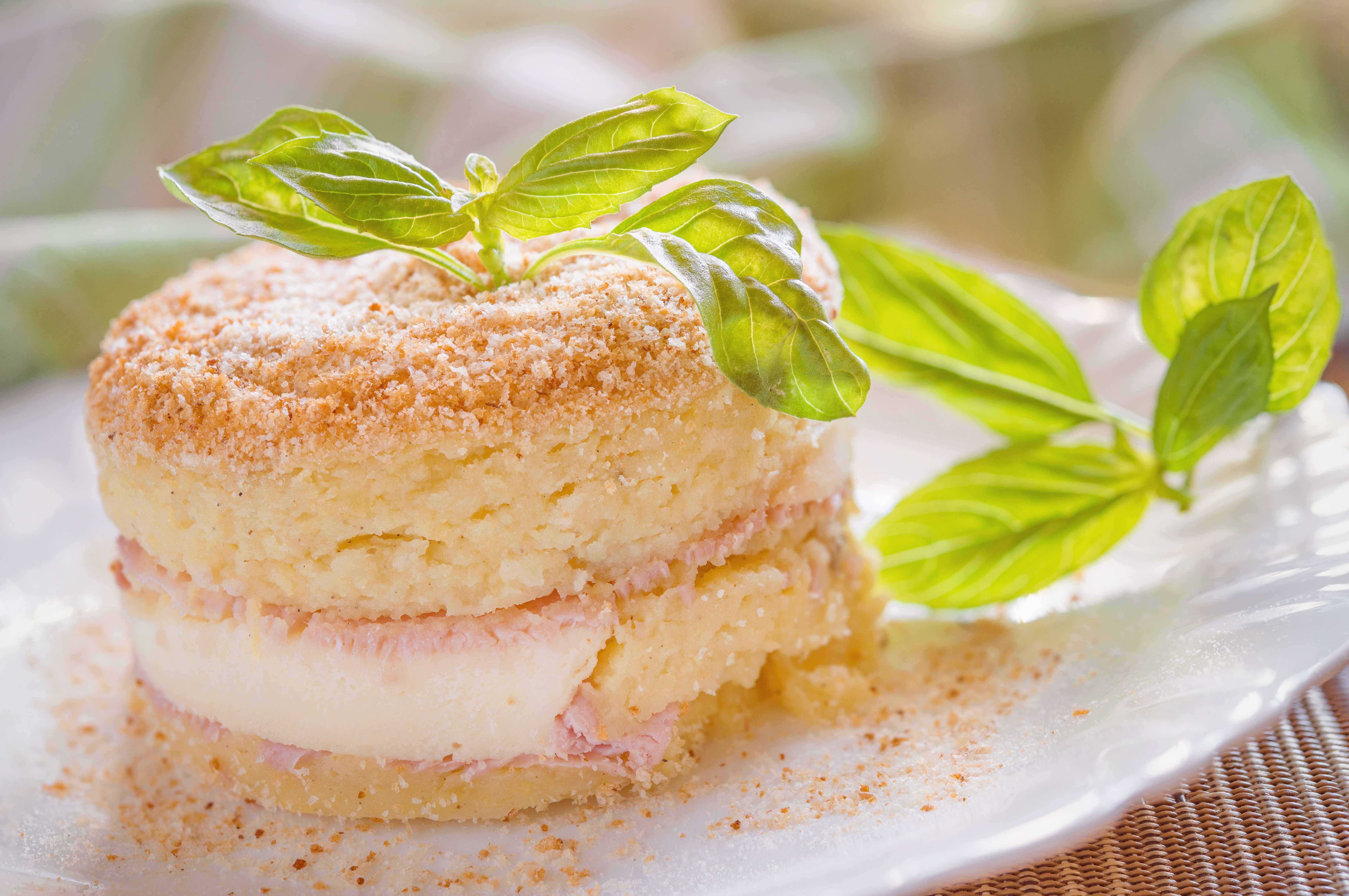 Ingredients for 4 pies
Potatoes, 300 g
Eggs, 1
Flour, 300 g
Parmesan cheese, 40 g
Cooked ham, 8 slices
Mozzarella cheese, 125 g
Salt and nutmeg, as needed

Preparation
Carefully wash the potatoes, peel them, and then boil them in salted water for 20 minutes. Mash them with a potato masher, and then add the egg, the flour, the grated cheese, a pinch of salt, and a sprinkling of nutmeg.
Using a dough cutter with a diameter of about 10 cm, assemble the pies directly onto a baking tray covered with baking paper. Create the first layer with some of the potato mixture and then add layers on top, in the following order: a slice of cooked ham, a slice of mozzarella, and then another slice of ham. Take some more potato mixture and then press it down to create the final layer. Finish by adding plenty of breadcrumbs. Repeat this to make the other three pies.
Pre-heat the oven to 180°C and bake for 20 minutes. To prevent the mozzarella from losing its consistency, leave it to cool down before serving. Enjoy your meal!