Sweet potatoes are known for their slightly sweet flavour and bright orange colour. They are good for making various dishes, both sweet and savoury.
We recommend using them here to make crispy oven-baked fries, which are perfect for an aperitif.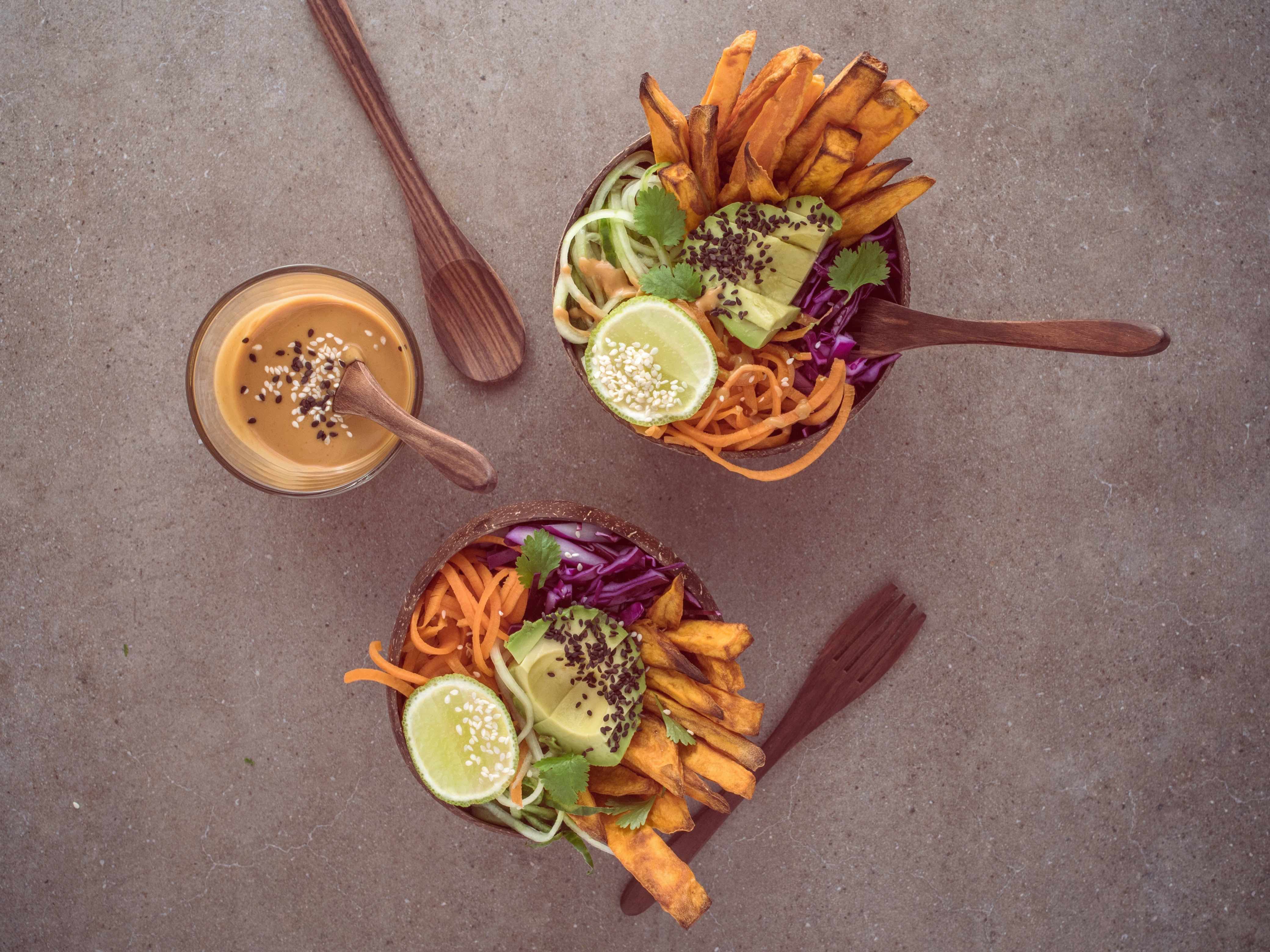 Ingredients for 4 people
Sweet potatoes, 500 g
Extra virgin olive oil, 4 tablespoons
Sweet paprika, to taste
Marjoram, to taste
Salt, a pinch

Preparation
Carefully wash the potatoes, peel them and cut them into small sticks of the same size as much as possible. Put them in a fairly large bowl and season them with salt, paprika, marjoram and extra virgin olive oil, making sure that the spices are spread around evenly. Put the fries on a baking tray covered with baking paper. Don't put them on top of each other, so they are crispy on the outside and soft on the inside. Bake in a pre-heated oven at 180°C for about 30 minutes, take the fries out of the oven and then leave them to cool. Serve them in a little aperitif bowl with a small mixed salad (carrots, onions, lettuce and avocado go really well with sweet potatoes). These fries are also amazing with a sesame sauce.
Image by Alexandra Andersson from Unsplash