In this recipe, potatoes meet a favourite autumn flavour: pumpkin. A simple but very tasty first course, which we suggest serving with a butter and sage sauce.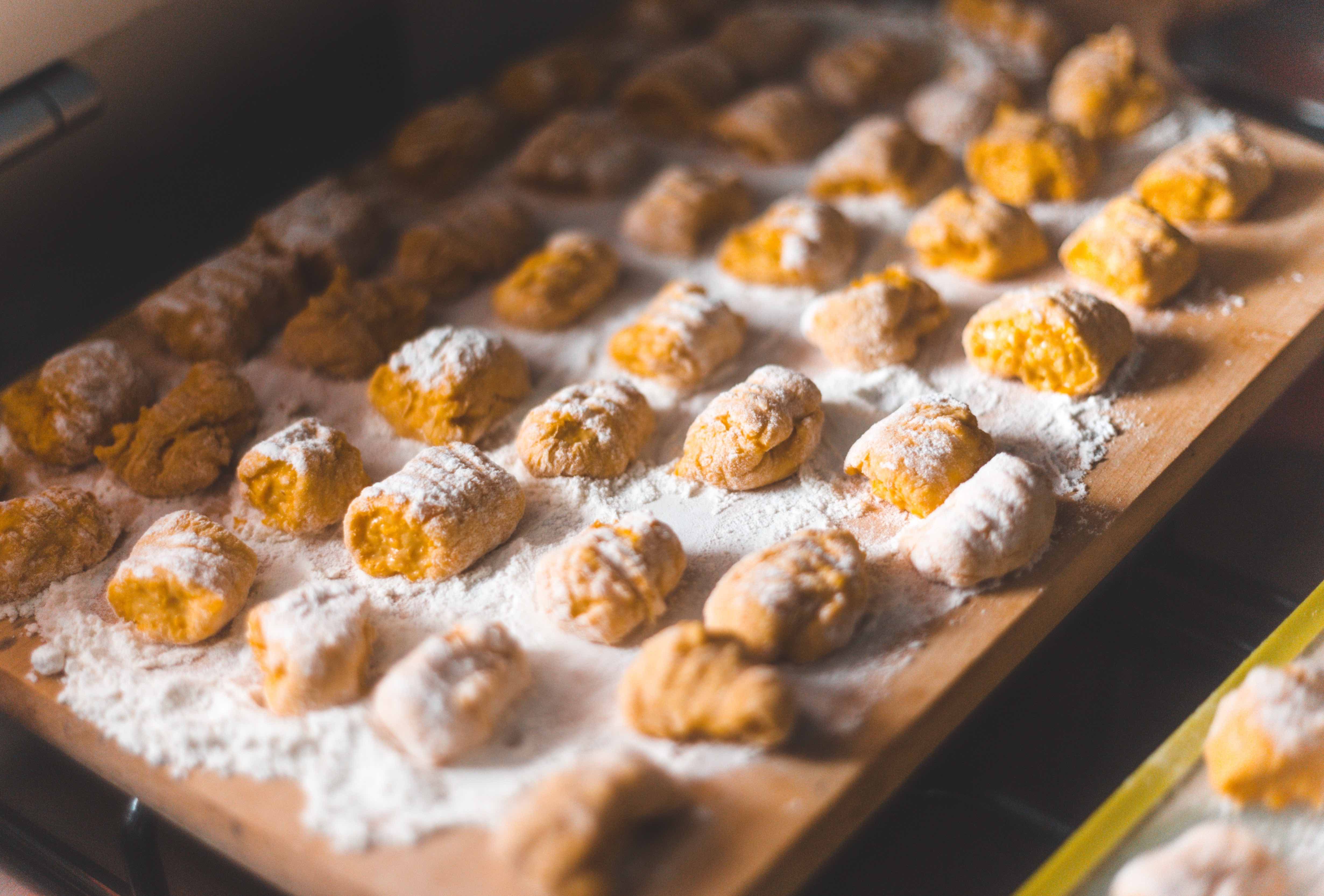 Ingredients for 4 people
Pumpkin flesh, 200 g
White potatoes, 300 g
Fine flour (type "0"), 300 g
Butter, 80 g
Eggs, 1
Sage, 4-5 leaves
Salt, ½ teaspoon
Grated Parmesan cheese, approx. 40 g
Pepper, to taste
Preparation
Wash the potatoes and boil in abundant salted water for about half an hour or until they are soft. When the potatoes are cooked, drain, peel and then mash them into a purée. Cut the pumpkin flesh into small cubes and place in an oven at 180° for 15 minutes. Remove from the oven and allow to cool. Place the potato purée and pumpkin in a large bowl, add the egg, salt and pepper and begin to knead together. Add the flour a little at the time and knead until the dough is compact and elastic. Use the dough to create sausages about 2 cm in diameter and cut each sausage into pieces to make the gnocchi. Roll each gnocchi over the prongs of a fork and press gently with your fingers to give the surface of the gnocchi a ribbed effect.
Cook the gnocchi in salted water, drain and sauté in a pan with the butter, sage and grated Parmesan cheese.
Image by Oleg Magni from Pexels