When temperatures hit freezing point, soups and puréed soups are perfect for getting a bit of warmth. In this recipe, the goodness of porcini mushrooms is combined with the delicate flavour of potatoes in a creamy pairing that will warm up those first winter days.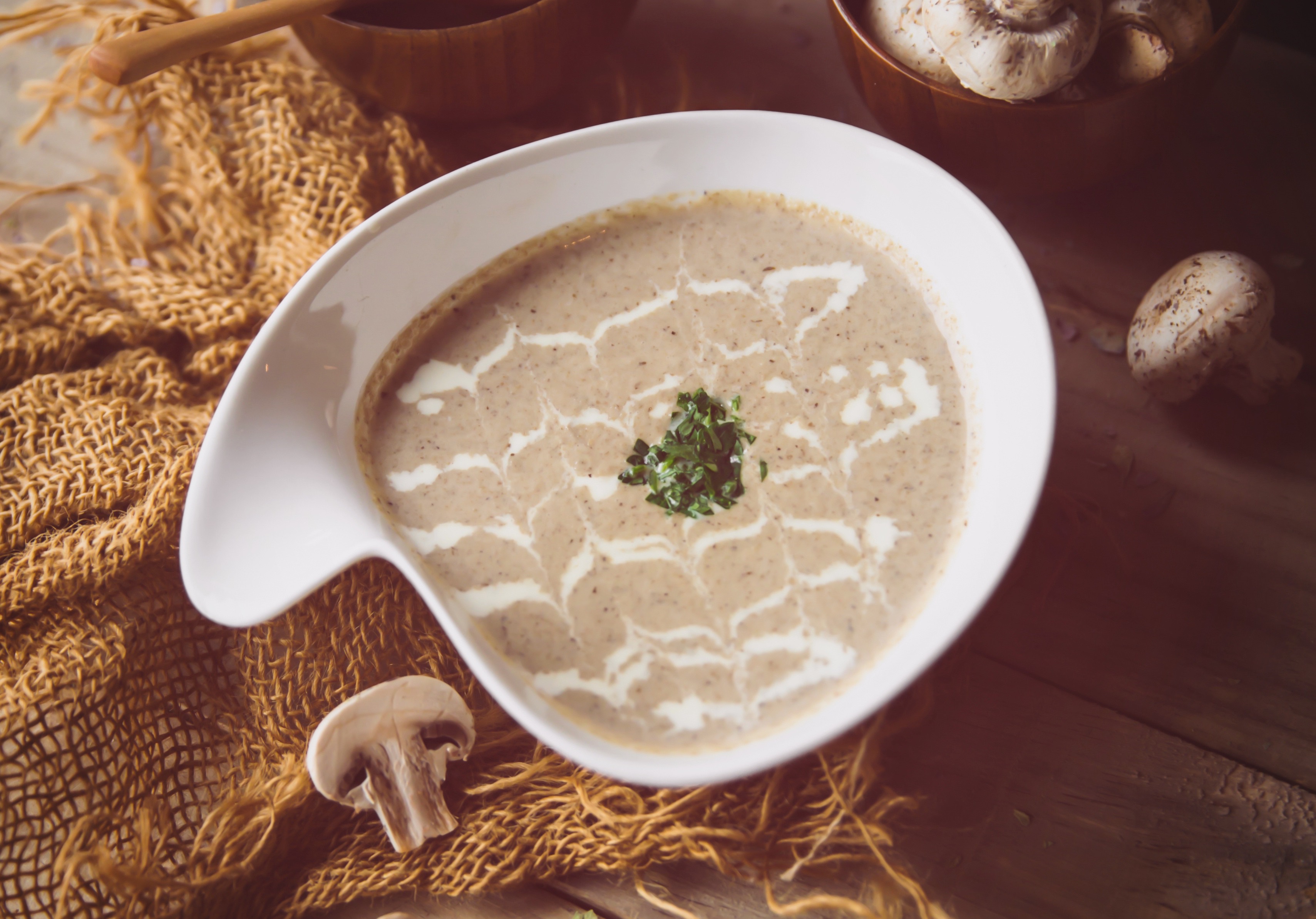 Ingredients
Porcini mushrooms, 400 g
Potatoes, 400 g
Leek, 1
Vegetable stock, 600 ml
Extra virgin olive oil, to taste
Parsley, a couple of sprigs
Salt, to taste
Preparation
Clean the leek, cut it into thin round slices and lightly fry it in a non-stick pan with a drizzle of extra virgin olive oil. Carefully wash the potatoes, peel them, dice them and mix them with the leek. Clean the mushrooms, removing any excess soil with a pastry brush and then rinse them quickly under cold running water. Dry them, roughly slice them and mix them with the potatoes and leek together with a pinch of salt and cook for 15 minutes. Pour in the vegetable stock a little at a time and cook for 20-25 minutes. When the stock has been absorbed, mix with a hand-held blender until you get a smooth creamy mixture. Add a drizzle of extra virgin olive oil and, if you like, season with some parsley.