A version of the recipe from Campania, these pull-apart bread rolls made from Colomba potatoes, with their delicate flesh and excellent organoleptic properties, are the perfect savoury stuffed dish for a day out!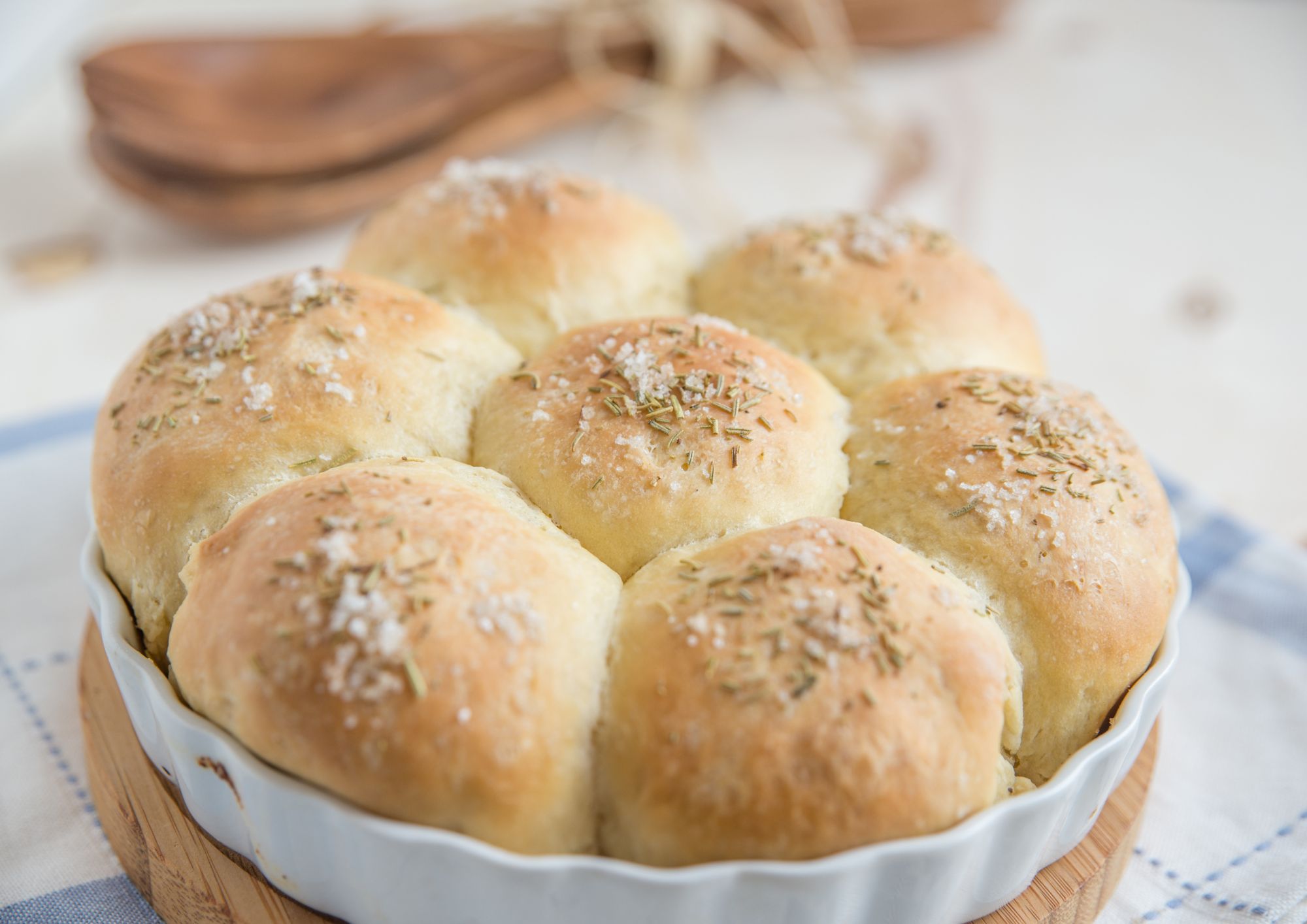 Ingredienti per 4 persone
Farina 00, 250g
Patate Colomba, 250g
Prosciutto cotto, 100g
Scamorza, 100g
Olio EVO, 10g
Lievito di birra, 2.5g
Uova, 1
Sale fino, q.b.
Rosmarino, q.b.
Preparazione
Lavate accuratamente le patate, sbucciatele e lessatele in abbondante acqua bollente per circa 25-30 minuti, o comunque fino a quando non saranno sufficientemente morbide. Una volta raggiunto il grado di cottura desiderato, scolate le patate e passatele con uno schiacciapatate in una ciotola, quindi lasciatele raffreddare.

Unite alle patate la farina, l'olio EVO, l'uovo, il lievito di birra liofilizzato (meglio utilizzare quello secco perché è preferibile non aggiungere acqua all'impasto) e lavorate rapidamente il composto. A questo punto, aggiungete anche il sale. Una volta che si sarà formato un impasto compatto e liscio, lasciatelo lievitare nella ciotola ricoperta da pellicola per circa un'ora a temperatura ambiente.

Trascorso il tempo di lievitazione necessario, impastate nuovamente il panetto su un piano infarinato e dividetelo in 7 palline. Con le mani, appiattite dolcemente le palline, farcitele con il prosciutto cotto e la scamorza, quindi richiudetele. In una tortiera rivestita con carta da forno, disponetele l'una accanto all'altra. Fate lievitare il Danubio di patate per un'altra ora, poi infornatelo in forno preriscaldato a 180° C per circa 30 minuti. Quando sarà sufficientemente dorato, sfornatelo e condite con sale e rosmarino.
Image: Canva