Tireless pollinators and sentinels for the health of the environment: we are talking about bees, those small insects that are vital to protect biodiversity.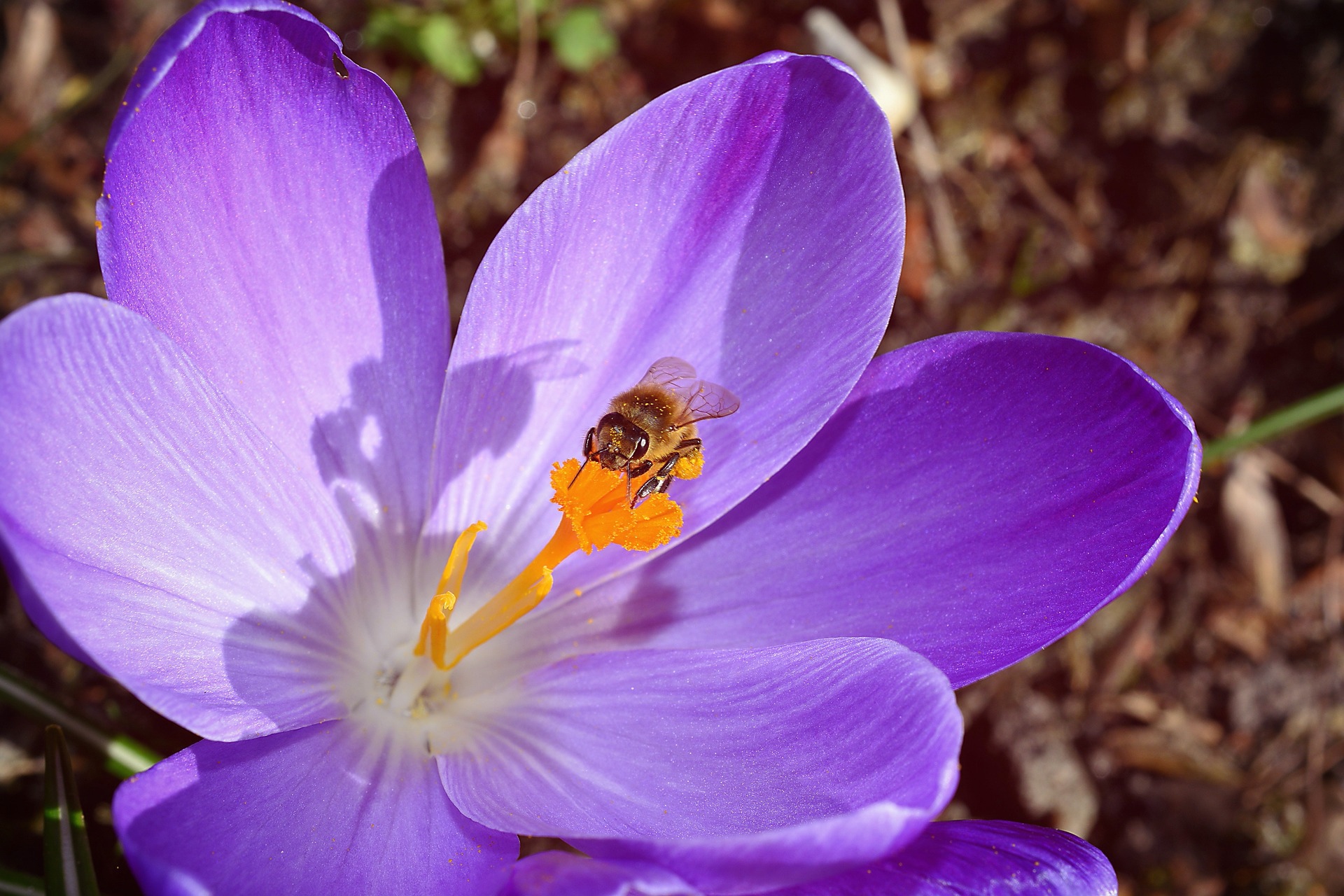 In their honour, in 2018, the United Nations established World Bee Day, which is celebrated on 20th May. It's a chance to remember the very important contribution bees make to protecting the environment and the food system, but also to reflect on the reasons for their decline.
The existence of 80% of plant species and 75% of food crops depends on the work of bees, bumblebees, beetles and other pollinating insects (FAO data, 2019). Without them, we would not be able to admire the shrubs, flowers and biodiversity that characterise our countryside. Many of the delicious foods we usually put on our dinner tables, such as apples, oranges, squashes, carrots and almonds, would not be part of our diet. We would also have to give up honey and all the other priceless products that come from the work of bees in the hive.
Some of the main factors putting pressure on the survival of these small insects include pollution, agricultural industrialisation, the use of aggressive and non-selective pesticides, climate change and invasive alien species, all of which means their numbers are now drastically falling. It is therefore vital to save bees and pollinating insects, supporting the work of beekeepers and the need for farming that works in harmony with protecting nature. Many such initiatives are being promoted all around the world. In Italy, Legambiente is promoting the "Save the queen" campaign and collecting signatures for it. This campaign was launched during the week when we celebrate World Bee Day, with the goal of informing citizens, raising awareness among institutions to promote sustainable farming models and building networks with regions to put practical measures into action to save the bees.