Autumn brings sweet potatoes to our tables (also called "American" potatoes or "batate" in Italy).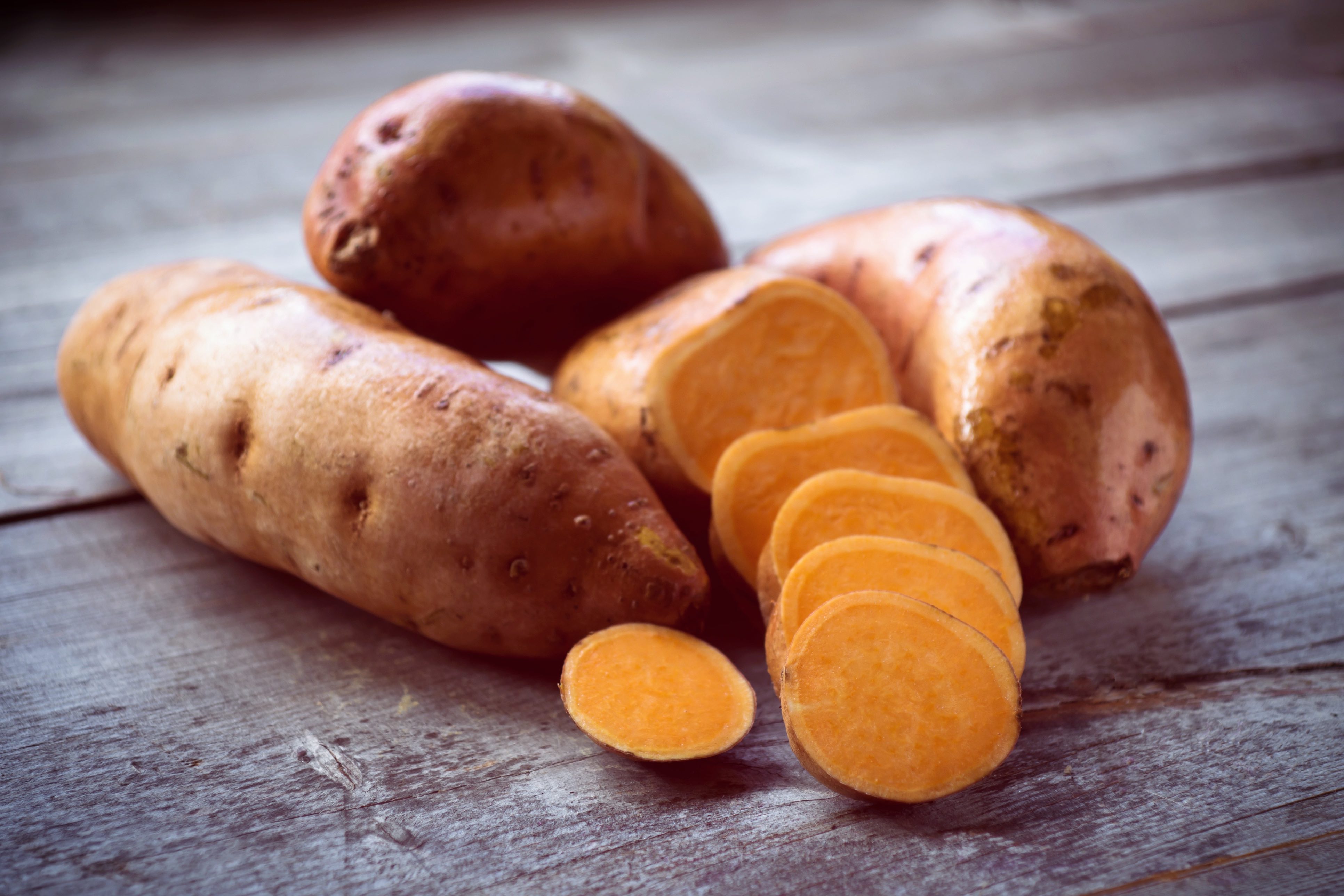 Even though sweet potatoes share the same name and shape as common potatoes, they are very different. Common potatoes are tubers belonging to the Solanaceae family which also includes aubergines, tomatoes and peppers, whereas sweet potatoes are tuberous roots produced by plants in the Convolvulaceae family (which also includes many common ornamental plants).
There are numerous types of sweet potato and they can differ in size, skin and flesh colour, but they all share an unmistakable sweet flavour, vaguely similar to pumpkin. Nutritionists consider them a "superfood" and they are very beneficial for the organism. Let's discover what some of these benefits are.
They protect the circulatory system. Sweet potatoes are valuable allies to cardiovascular health. Thanks to their antioxidant, vitamin, fibre and mineral content, they contribute to protecting the heart and arteries.
They fortify bones. Sweet potatoes are a true concentration of vitamins A and D, important in the development and fortification of bones. Prepare a tasty soup based on sweet potatoes and beans to top yourself up with vitamins and proteins.
They safeguard eyesight. To protect your visual well-being, use sweet potatoes to prepare an autumnal smoothie with ginger and orange. These tuberous roots are an excellent source of carotenoids, useful to fight oxidation and therefore to protect eyesight and the skin.
They are a natural antidepressant. The vitamin D present in sweet potatoes is considered a natural antidepressant, able to increase energy levels and improve your mood, especially during the colder months when there is less sun exposure.
They strengthen our immune system. Do you tend to catch an unpleasant seasonal cold during the first cold days of winter? Sweet potatoes are on-hand to strengthen your immune system. Use them to prepare a warm creamy soup.
Image by Zeleno from iStockPhoto