Sunny days, mild temperatures and trees in bloom herald that spring is here. Even though at the moment you can only enjoy these fine days by looking out of the window, certain typical vegetables of this time of year remind us that this beautiful season is here. Let's have a look at a few examples.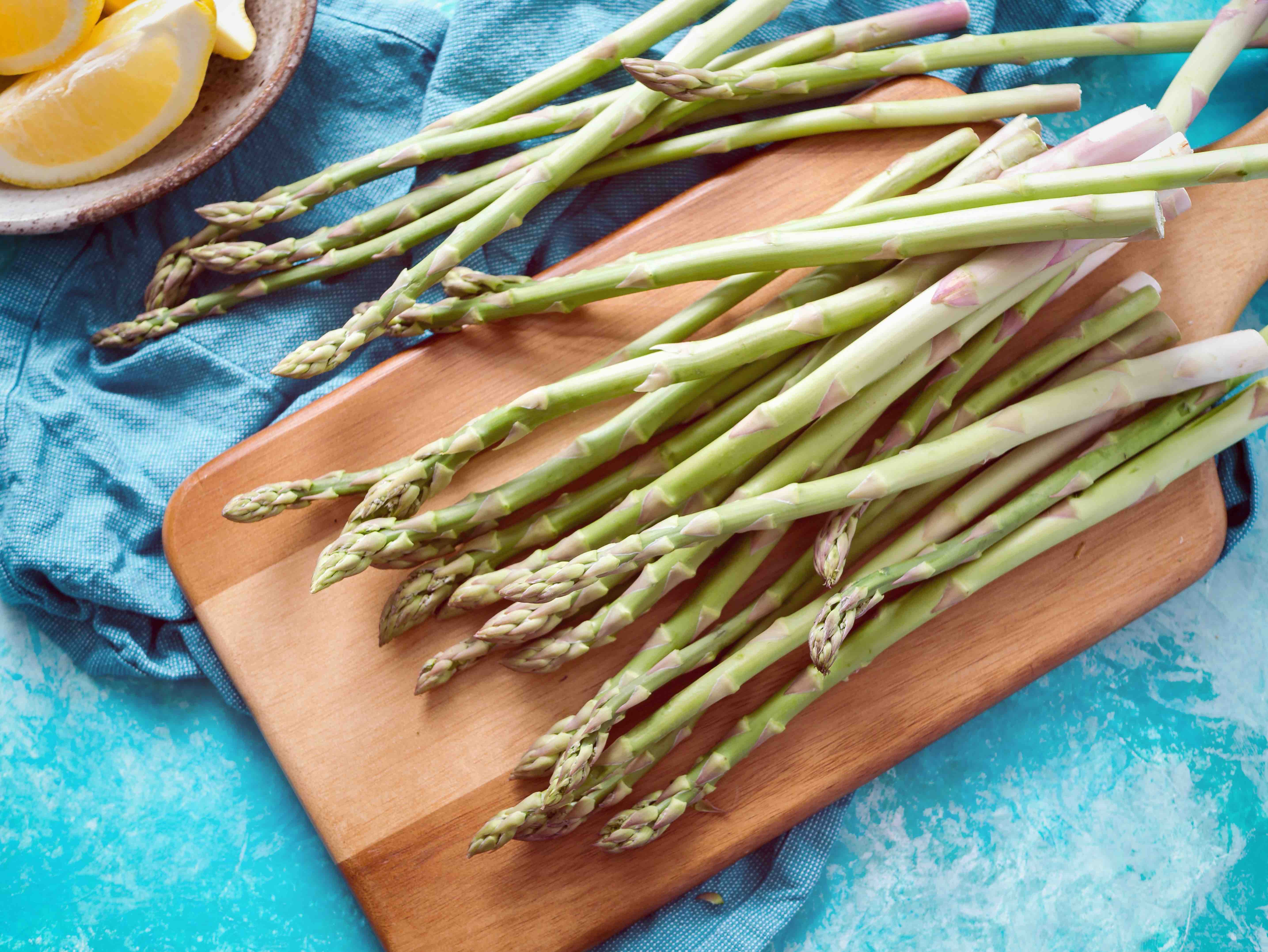 Asparagus. A good source of vitamins, such as potassium, calcium and phosphorus, asparagus helps keep your teeth and bones healthy. It's also rich in glutathione, a powerful antioxidant that prevents cellular ageing. This nutrient makes asparagus the perfect food for an anti-ageing diet.
Spinach. The spring climate increases the concentration of the many nutrients found in spinach, in particular vitamin A, folic acid and iron. We recommend seasoning spinach with lemon juice, because the vitamin C found in this citrus fruit makes it easier to absorb iron (see this recipe for spinach and potato balls in gorgonzola sauce).
New potatoes. Compared with other varieties, new potatoes contain more water and give the body more zinc and selenium. During the spring months, new potatoes take over our dinner tables with their delicate flavour and thin skin, which means you can eat them without peeling them (discover how to use them to make these Sicilian potatoes).
Strawberries. Strawberries are among the most eagerly awaited fruits of spring. They are rich in vitamins, such as phosphorus, iron and calcium, but not everyone knows they also contain xylitol, a sweet substance that helps prevent the formation of dental plaque. They're also low in calories and are very filling, so they're perfect for an afternoon snack.
Grapefruit. Even though they ripen during winter, grapefruit will continue to be available down fruit and vegetable aisles up to the end of April. There are many different varieties, but the most well-known and popular one is probably pink grapefruit. They're low in calories and high in fibre. Combine them with oranges to make delicious freshly squeezed juice.
Puntarelle chicory. Puntarelle is a particular type of chicory, rich in fibre and water, but low in calories. It helps regulate bowel movements, and also contains vitamin C. Once you've thoroughly washed and cleaned it, we recommend seasoning it with a drizzle of extra virgin olive oil and a pinch of salt to make a crunchy salad.