We can focus on sustainability in the decisions we make every day, no matter how small or big: from buying environmentally-friendly foods to choosing how we get around, from our household energy consumption to our holiday destinations.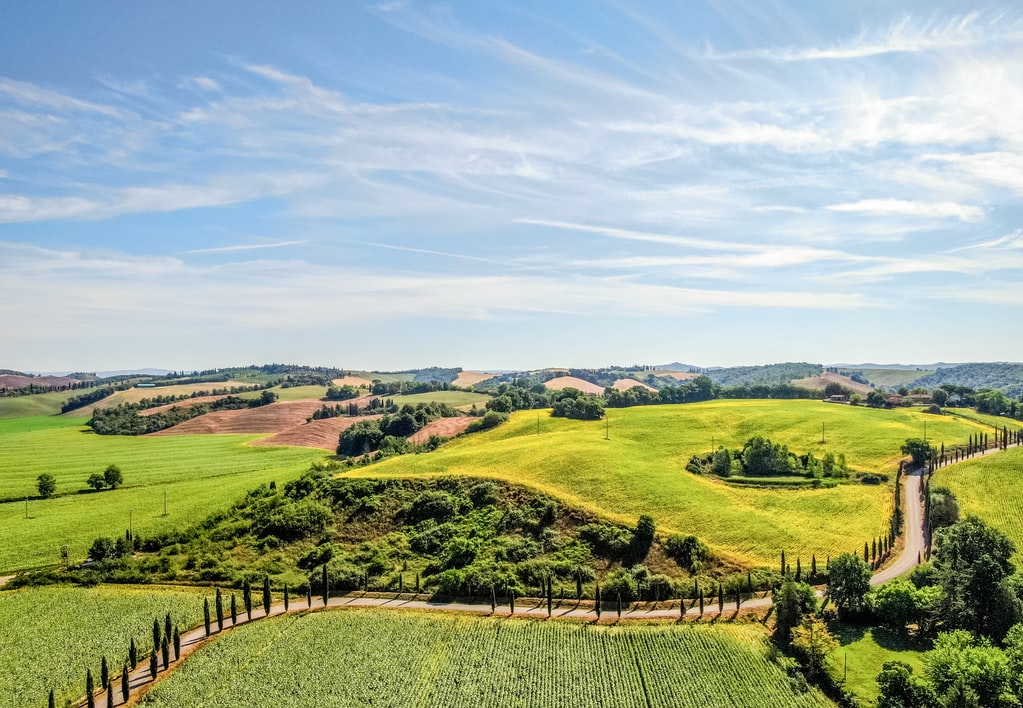 In fact, did you know that even tourism can be sustainable? According to the World Tourism Organization, this term means "a type of tourism that can meet the needs of visitors and host regions while providing and increasing opportunities for the future". Sustainable tourism therefore ensures that natural resources are used responsibly, specific cultural features of host communities are respected, and that there are socio-economic benefits for both the travellers and the regions involved.
Rural tourism is one form of sustainable travel, which includes all tourism closely linked to the region's culture and the place's rural resources. Let's have a look at a few examples.
Holiday farms. Choosing to spend your vacation at a holiday farm means appreciating the close relationship of your accommodation with their farming work which, by definition, must be the business's main source of income. These places promote and facilitate meetings between small local producers and tourists, for a trip all about discovering the rural countryside and typical flavours.
Organic holiday farms. The hallmark feature of organic holiday farms is that the agricultural products they make are organically certified, which are offered to guests and sold by the farm. This certification, issued by the Italian Association for Organic Agriculture, also ensures that the accommodation facility is ethically and environmentally managed.
Educational farms. Farms and/or breeders who offer educational activities for visitors are called educational farms. At these facilities, the workers' knowledge and expertise with the work they do there is offered to school groups and individual visitors. For example, at workshops you can learn how fruit and vegetables are harvested, how typical products are made, as well as animal milking techniques. It is a very interesting educational experience, particularly for very young children.
Craft workshops. Manufacturing and craft products can also be tourist attractions. Just think of small companies specialising in processing wood, leather and in weaving, to name just a few examples. Depending on the type of activities offered, visitors can buy craft products, discover how the materials are processed and test out their own artistic skills. It is a form of manufacturing heritage and experience with a high cultural value, forms of knowledge and know-how with close links to local communities, which are worth preserving for future generations with a view to social sustainability.
Image by Photoholgic from Unsplash