Your Easter dinner table simply has to have chocolate eggs. But, given that we all have more free time to spend at home, this holiday is a chance to try some new recipes. Here are a few ideas.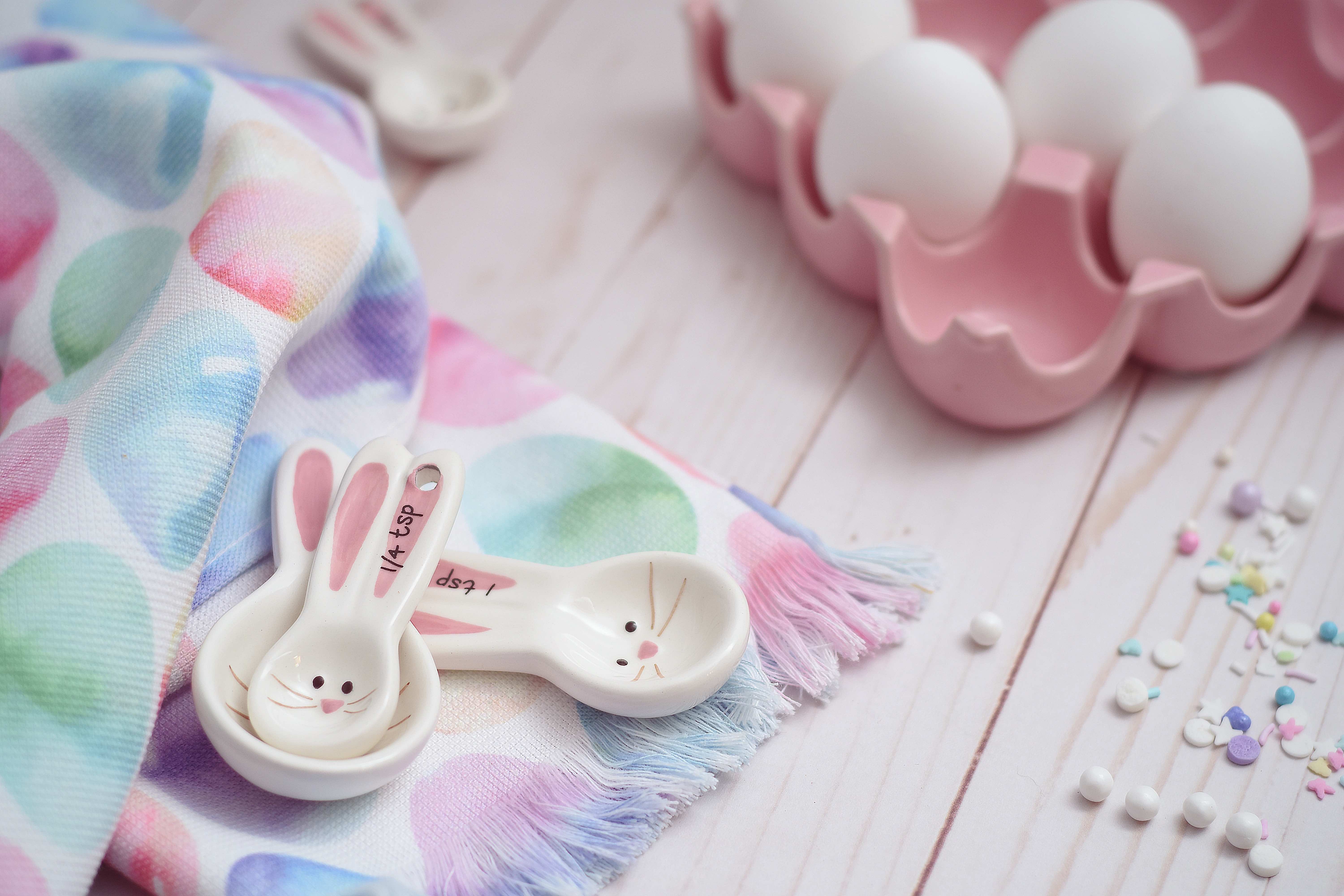 Mini puff-pastry colomba cakes. You will only need two ingredients: puff pastry and hazelnut cream. Cut out little dove shapes about 10 cm long from a sheet of puff pastry (you can use a knife or a little biscuit cutter). Use one half of them as a base to fill with a tablespoon of hazelnut cream. Place the little cakes that you put to one side on top of the others and seal the ends firmly to stop the cream from leaking out during cooking. Bake in a pre-heated oven at 200°C for 10-15 minutes, take them out of the oven and then leave them to cool.
Graffe. Who can resist soft graffe doughnuts? You can bake them with your favourite filling – custard, jam or chocolate – and enjoy them whenever you like, even at Easter! To make this dessert even softer, we suggest using potatoes in the dough: check out this recipe for baked Graffe with potatoes and chocolate.
Chocolate bunnies. Make some shortcrust pastry and roll it out until it is about 1 cm thick. Cut out little bunnies and bake them at 200°C for 15 minutes. Leave them to cool down and then dip them in chocolate icing. Alternatively, use a piping bag to draw the bunny's ears, eyes and whiskers with the icing.
Mini eggs with custard and whipped cream. If you have some small empty chocolate eggs knocking around, you can make little mouthwatering filled eggs! Gently break the top of your chocolate eggs, fill them with custard and top them with a wisp of whipped cream. Serve them in an egg cup decorated with a little bow.
Colomba cake with potato dough. Italians eat colomba cake at Easter like they do pandoro and panettone at Christmas. It's one of the most popular Italian traditional Easter desserts and you can make it in many different versions. Try this one with potato dough and chocolate chips.
What about people who prefer savoury dishes? Never fear, there's this Easter cake with potato dough.