It's so easy to just say "potatoes", but did you know that there are more than 3,000 types of potato? They have different shapes, sizes, colours, and unique qualities, which make them particularly suitable for preparing different kinds of recipes.
As well as the specific characteristics of each variety, each colour also has particular qualities. Let's find out which we should be choosing for each dish.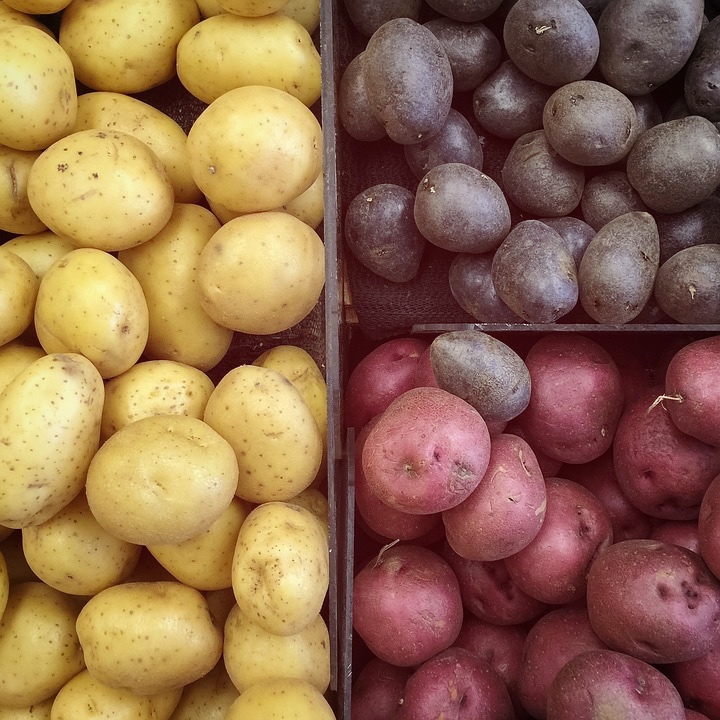 White-flesh potatoes. High levels of starch and their floury flesh allow these varieties to lose their compactness when they are boiled. This makes them perfect for making creams, sauces, gnoccchi and mash (find out how to make spaghetti with potato cream and guanciale and potato cream with striped prawnsotato cream with striped prawns).
Yellow-flesh potatoes. Versatile and ideal for preparing a plethora of recipes, their compact flesh is great for cooking in the oven, accompanied by a drizzle of extra virgin olive oil and a few sprigs of rosemary. Their hefty consistency is also great for preparing potato gnocchi and creative summer salads (find out how to make potato gnocchi with pumpkin cream and crispy guanciale and potato salad from Germany).

Purple potatoes. With their floury flesh and bright colour, purple potatoes bring a touch of originality to even the simplest of recipes. They are particularly suitable for making sauces and creams, but they're also great to use as a base ingredient for colourful desserts (such as a purple potato cheesecake).
Red potatoes. The potato varieties with yellow flesh and red skin are known for their slightly salty flavour and solid flesh. This makes them resistant to longer cooking times, which makes these varieties particularly great for frying (discover the Manitou and Alouette, two of the red-skinned potato varieties offered by Romagnoli).