36 kg: this is how much food each of us throws away every year, the equivalent of €12 billion. It is mainly fresh foods that end up in the bin, such as fruit, vegetables, bread, dairy products and sauces, but also soft drinks, pulses and pasta.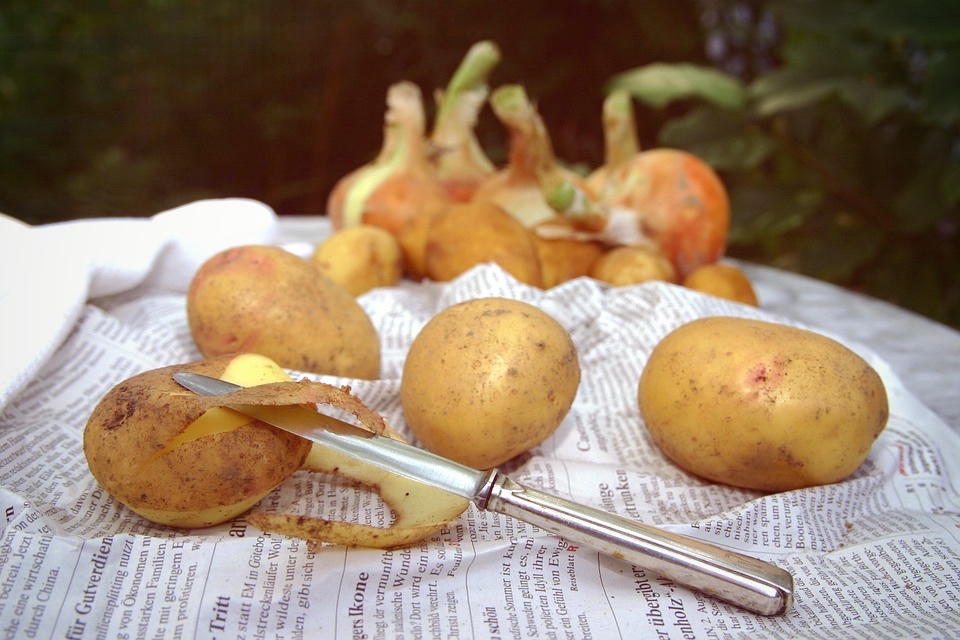 These are the figures on food waste reported by Last Minute Market's Waste Watcher at the 6th National Food Waste Prevention Day, celebrated on 5th February.
The main causes behind this problem are poor planning when buying food and oversight. If prevention has to start from everyday life, creativity in the kitchen can also help reduce waste. For example, have you ever thought that potato peels could be a delicious ingredient for your dishes rather than just throwing them away?
Have a look at these 4 recipes.
Crunchy crisps. Thoroughly wash and scrub some whole potatoes. Dry and peel them. Fry the peels in boiling oil for a few minutes and serve them while still hot. Crunchy and tasty: everyone will love them!
Stroganoff. To make this original, very quick side dish, brown an onion in extra virgin olive oil, add potato peels and after a few minutes simmer with a glass of white wine until reduced. After about 5 minutes, add a few tablespoons of broth and stir until it is completely evaporated. Finally, add 100 ml of cooking cream and cook over a high heat for a few minutes before serving.
Baked new potatoes. Thoroughly wash and scrub some new potatoes and make cuts with a knife on the surface, without peeling them. Season them with oil, garlic, rosemary and a pinch of salt. Cook in a preheated oven at 180° for 40 minutes.
Fried vegetable medley. Fry some peppers, aubergines, baby tomatoes, courgettes and potatoes in a large pan. Add the finely chopped potato peels and cook over a low heat for 30 minutes. Serve the dish hot as a side dish or a whole meal.