Orange, brown, yellow and their endless varieties: the warm colours that characterise the autumnal countryside are also reflected on our dinner tables during this season.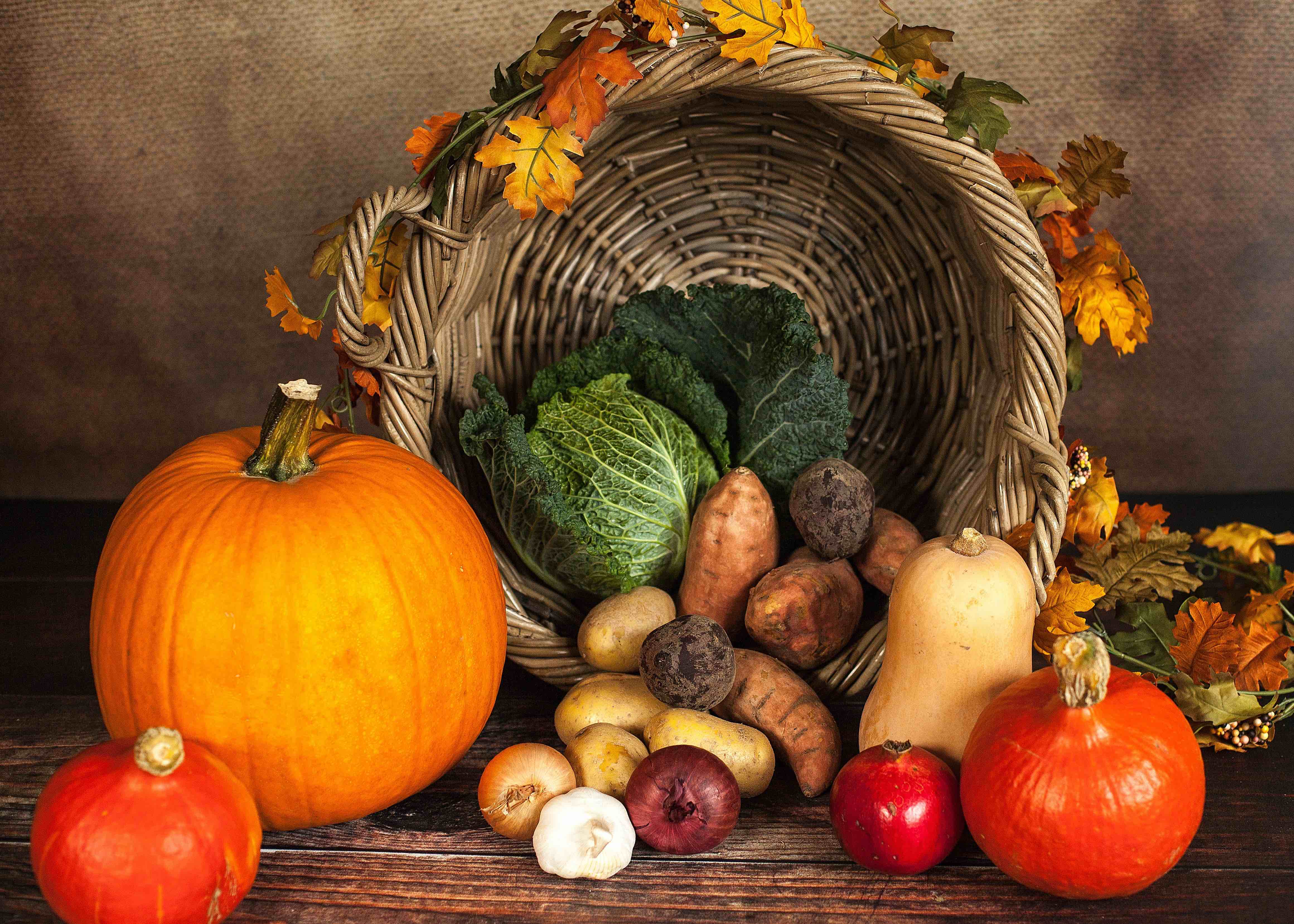 In this news section, we will discover some typical delicious autumnal foods together.
Pumpkin. Rich in nutrients but low in calories, squashes are very popular for their antioxidant and anti-inflammatory properties. In terms of which to choose, we recommend going for small ones, which are usually tastier, and selecting the most suitable variety for the dish you want to make. For example, Mantuan squash is perfect for stuffed dishes, while butternut squash is better for minestrone and puréed or normal soups. Try these pumpkin and potato gnocchi.
Mushrooms. The mushrooms that grow in autumn include chanterelles, slippery jacks, honey mushrooms, trooping funnels and porcini mushrooms, but the list could go on. Although the various varieties differ in their shape, flavour and properties, mushrooms all share certain characteristics: they are low in calories, rich in water and low in fat (fancy an autumnal dish to get you licking your lips? Try this cream of potato and mushroom soup).
Sweet potatoes. Don't be fooled by the name, sweet potatoes are actually also perfect for savoury dishes. Take advantage of their abundance at this time of year to make a warm puréed soup. Looking for something sweet? Try these muffins with pieces of chocolate.
Savoy cabbages. Savoy cabbage juice, like many other products from this time of year, is a useful ally against the flu and, when combined with a few teaspoons of honey, can also be effective against a hoarse voice. Among the Italian culinary specialities made from savoy cabbage, we have pizzoccheri alla valtellinese, a delicious first course that is perfect for this season.
Chestnuts. Available approximately from October to late November, chestnuts are very filling and this is why they can be eaten at the end of a meal to make you feel fuller. They are excellent roasted and are good for making various dishes, both sweet and savoury.
Pomegranates. Autumn is also the season of pomegranates. Thanks to their high content of antioxidant polyphenols, they are considered among the best ways to combat free radicals and ageing. You can eat them on their own or, if you prefer, add them to orange juice to make a delicious freshly squeezed juice.
Persimmons. If the drop in temperature makes you feel a little exhausted, then get your fill of these fruits. They contain a high amount of sugar and are therefore considered a great source of energy. What's more, just one persimmon provides 55% of your recommended daily intake of vitamin A and more than 20% of your vitamin C. Use them to make a 100% homemade jam.
Mandarins. They are low in calories and rich in water and vitamins. Together with oranges and other citrus fruits, mandarins contain a high amount of vitamin C, which is useful for boosting your immune system and keeping away colds and sore throats.
This is also the season of cabbages, broccoli, beetroot, rapini, quinces and other products: it's a burst of warm colours and delicious flavours!