Even in the height of summer, our vegetable gardens still delight us with their delicious, colourful fruits. Let's discover some of the typical delights of this month.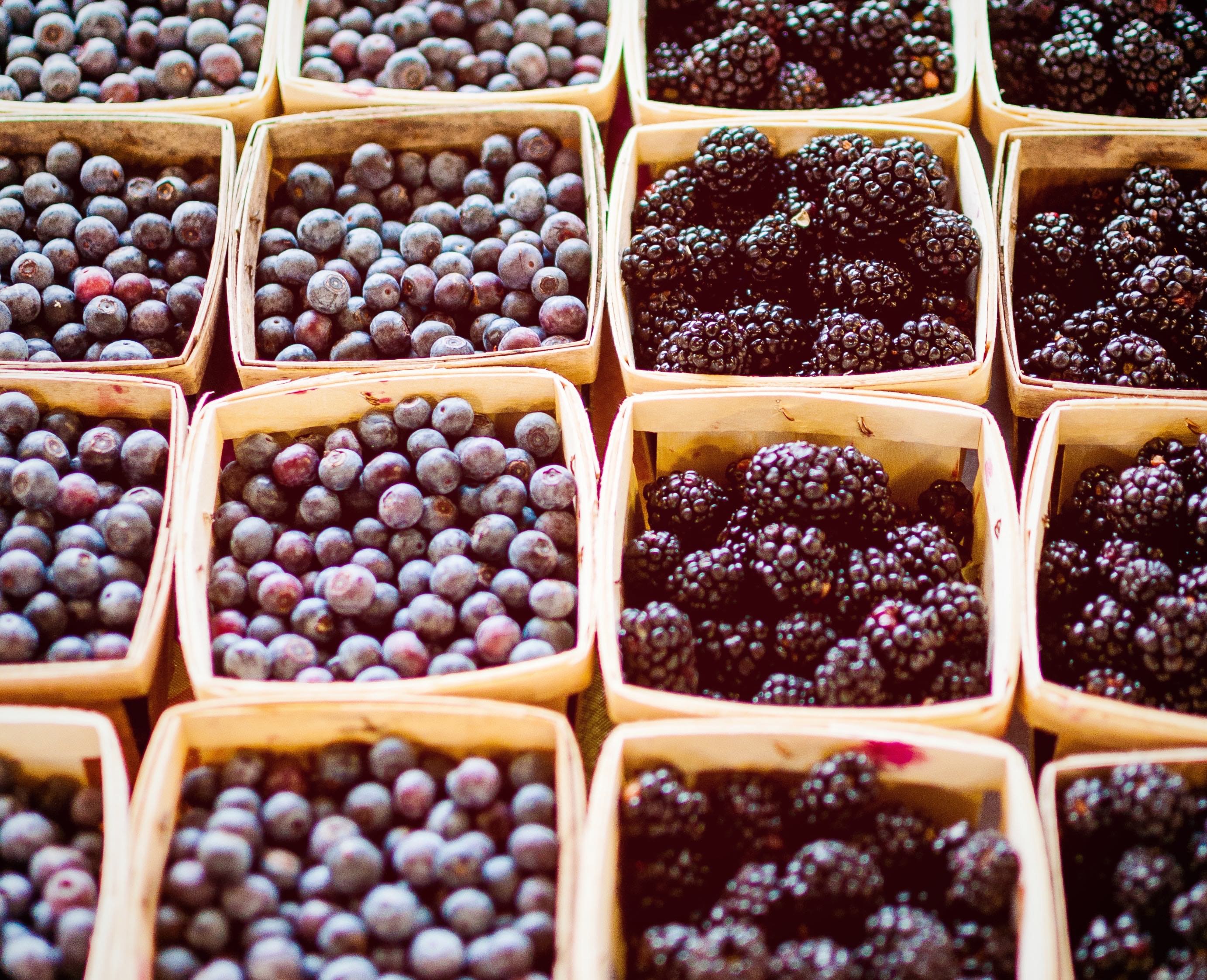 Blueberries. Blueberries are well-known for their anti-inflammatory properties, so their juice is often used to prevent urinary tract infections. They are excellent either eaten on their own or for making homemade jams and desserts.
Currants. If you want to stay in shape, currants are the fruit for you. In fact, alongside being rich in vitamins and minerals, they have a very low glycaemic index.
Blackberries. If you happen to take a stroll in the countryside or through the forest in August, you will be surprised by the amount of wild blackberries in the brambles. Only pick them when they are nice and ripe so you can fully enjoy their diuretic, detoxing and refreshing properties, as well as their sweetness.
Melons. Melons are low in calories but very filling thanks to their high fibre content. The sweet flavour of melon goes really well with the savoury taste of cured ham. Serve them together for a fresh meal that can be made in a few minutes.
Grapes. Flavonoids, natural antioxidants found in abundance in grapes, are among the best friends of your cardiovascular system. You can dry grapes so you have a supply of this fruit out of season too: in fact, it seems that raisins do not lose any of the beneficial properties of the fresh fruit.
Peppers. Did you know that peppers are 92% water? This makes them perfect for replenishing the liquids you lose in sweat. Add them to potatoes, aubergines and carrots to make a very colourful side dish.
Radishes. Alongside their diuretic and detoxing properties, radishes are very popular for their ability to relax your muscles. Radish leaves are also edible and can be used to make pestos, frittatas and soups.
Aubergines. Aubergines are rich in minerals, particularly potassium, phosphorus and magnesium, which is why they can help restore your body's mineral balance. Aubergines' high water content also makes them a useful detox food if you suffer from urinary retention.
Many of the typical fruit and vegetables of July keep ripening during August, so have a look at this news section too.
Image by James Trenda from Unsplash.