The weeks of lockdown are a good chance to spend time on your hobbies and discover new ones, to look after your body and home, but they also require a more sedentary lifestyle. We're here to the rescue with a few suggestions to stay in shape and improve your mood.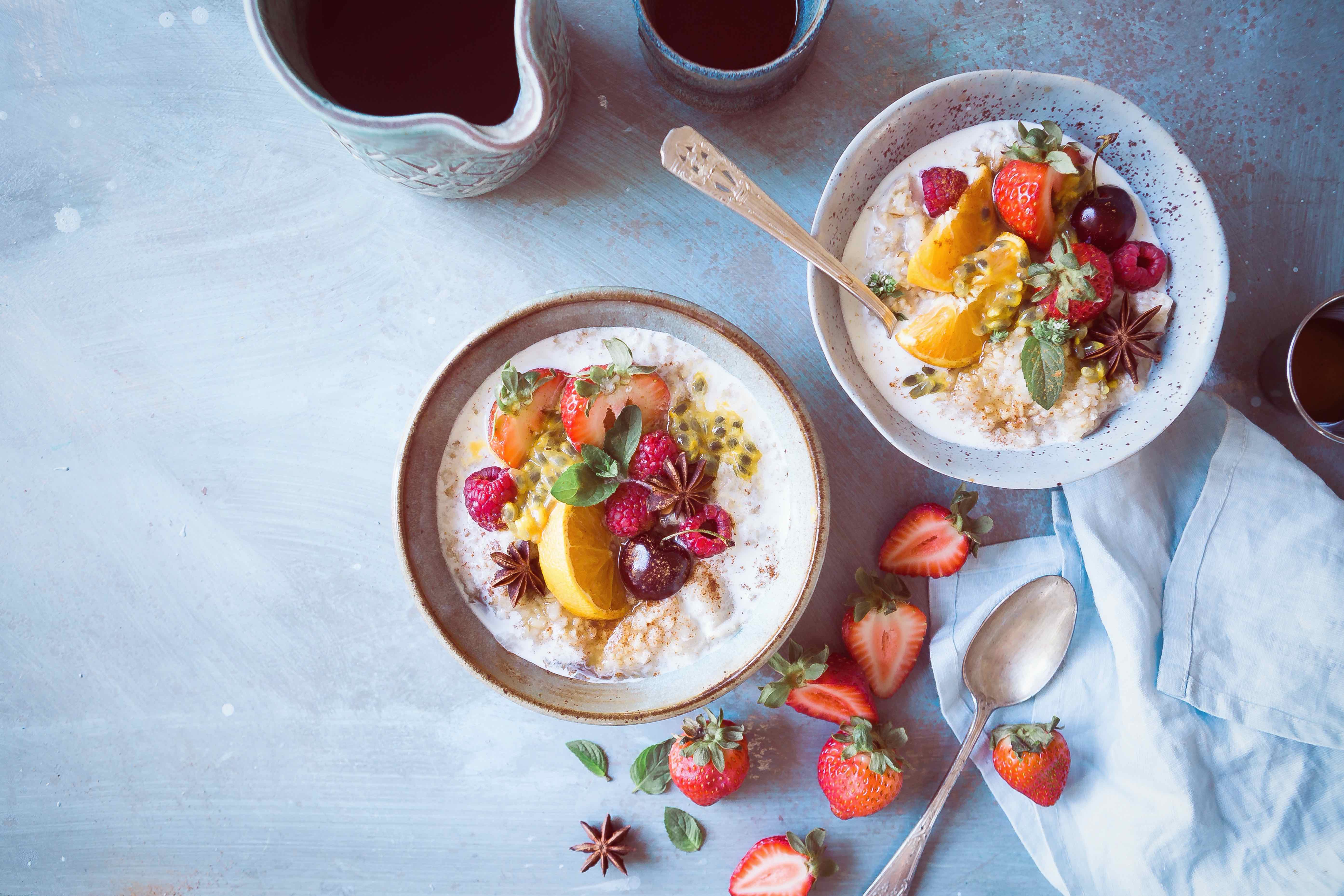 Never skip meals. A proper diet must always include 5 meals, even at home: breakfast, a mid-morning snack, lunch, an afternoon snack and dinner. Snacks between the main meals are important so you don't get too hungry when it's mealtime and risk overeating.
Eat fruit and vegetables. To start the day on the right foot, have your favourite fruit for breakfast: strawberries, grapefruit, apples, pears or bananas. You can eat it on its own or use it to make delicious smoothies. For dinner, have some cooked or raw vegetables as a side dish, which will give you a good amount of fibre and minerals.
Watch out for condiments. To make even the simplest dishes more appetising, sometimes all you need is a drizzle of extra virgin olive oil and a pinch of salt, without ever going over the top. Citrus fruit and herb emulsions are also a great condiment which you can make at home with a few simple, fresh ingredients. Avoid sauces and creams rich in fat.
Be careful with fried foods. Bake or steam your foods when cooking them: they will be lower in calories, easier to digest and just as tasty. This is always a good rule to follow, all the more so when you're forced to live a particularly sedentary lifestyle.
Drink plenty of water. A sedentary lifestyle can make you forget a very important habit: drinking lots of water. You should drink at least 1.5 litres a day, when you're not particularly thirsty.
Avoid alcohol. Alcoholic drinks are not recommended. If you decide to have some, drink on a full stomach and always in moderation.
Get some exercise. Getting some exercise every day will help tone your body and improve your mood. Choose the exercise that's right for you: you can follow online workout routines or just dance to your favourite songs. You just need 15 minutes a day to feel happier, more energetic and active.
Have a look at the advice from the Italian Ministry of Health: COVID-19, how to live a healthy lifestyle while staying at home.