In Syracuse, plants are developing normally and the products are a good size despite adverse weather conditions.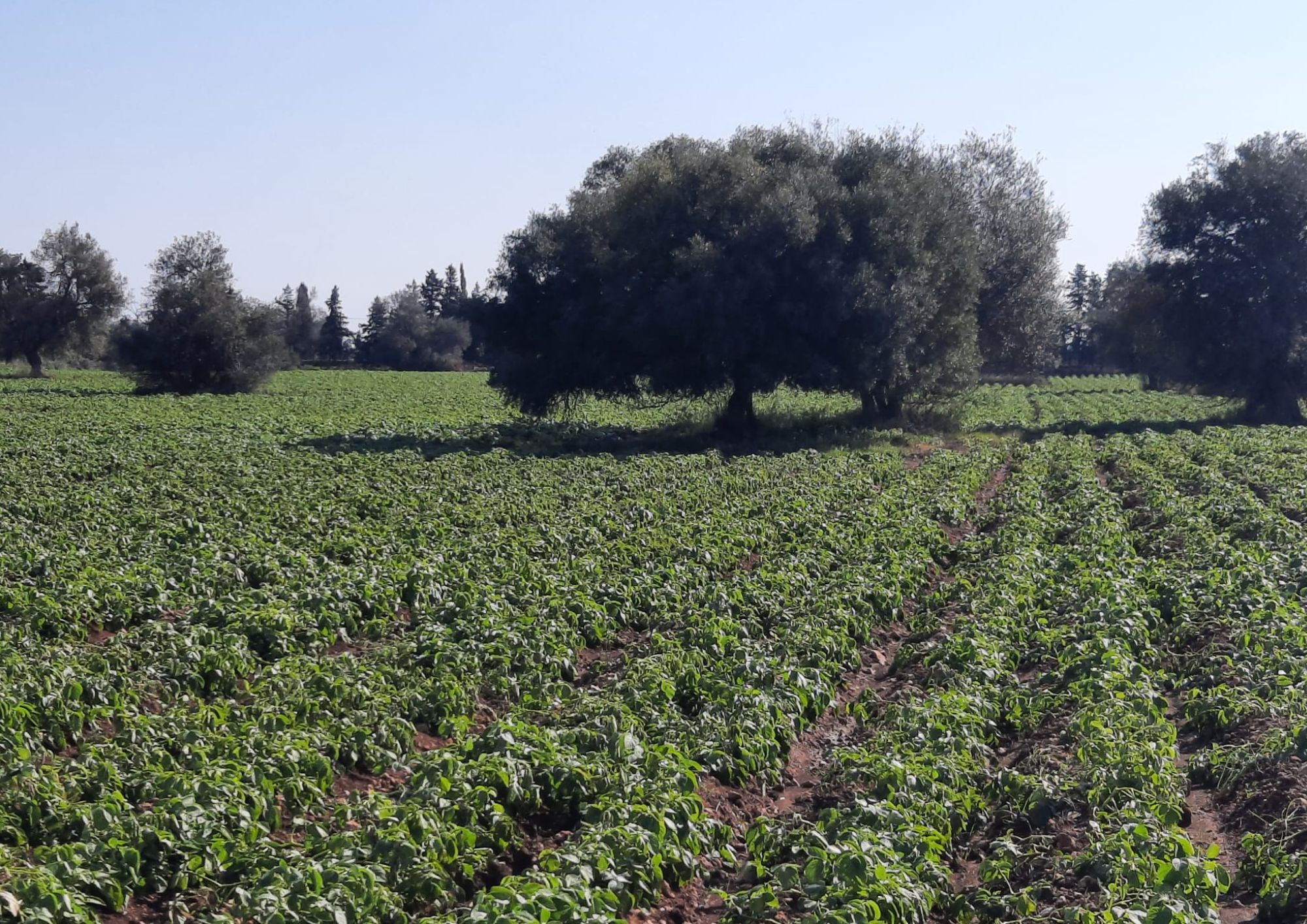 In anticipation of the start of harvests in the province of Syracuse in Sicily, Romagnoli F.lli analysed the production situation for early potatoes. Even though recent disruptions in the area caused damage, the mild climate over subsequent weeks allowed crops to produce a high-quality product and a consistent size.
The significant disruptions that hit south-east Sicily over the first ten days of February, featuring strong gusts of wind and up to 250-300 mm of rain in just 48 hours, caused damage to plants' foliage, in particular on plots of land by the sea. Favourable weather conditions over subsequent weeks partly allowed plants to recover and grow. Albeit with a lower number of tubers per plant, production is characterised by excellent quality products and a consistent size.
Critical issues remain in terms of less surface area, with a reduction of over 15% compared with 2022. It is a multi-factor phenomenon that can be stemmed by focusing on product quality and enhancing the production chain. On this basis, over the years, Romagnoli F.lli has invested in innovation and research into varieties to create a valuable supply chain and to offer potato varieties that are highly successful for production and appreciated by the market: alongside the now well-established Arizona and Elodie, which have made a name for themselves as outstanding early potatoes thanks to their early development and high yields, there is Levante, part of the "Next Generation" segment - which is naturally tolerant to the main crop diseases and puts èVita Residue-Free potatoes on supermarket shelves - as well as the highly successful new products Generosa and Paradiso. The latter is strengthening and increasing its market share thanks to its excellent production yields, eye-catching yellow skin and outstanding organoleptic properties, which are very popular among consumers.
"With normal weather conditions, we can expect the start of harvest from the final ten days of March", explained the Romagnoli F.lli Spa technical service, "with profitable prices due to the high-quality product".
Image: Romagnoli F.lli