The soft texture of potato focaccia, a traditional recipe from Apulia's cuisine, goes great with cured meats, vegetable dips or any other condiment.
Several variants exist of this scrumptious bread, which can be served as a mid-day snack or as an appetizer. Here is the recipe for the standard version.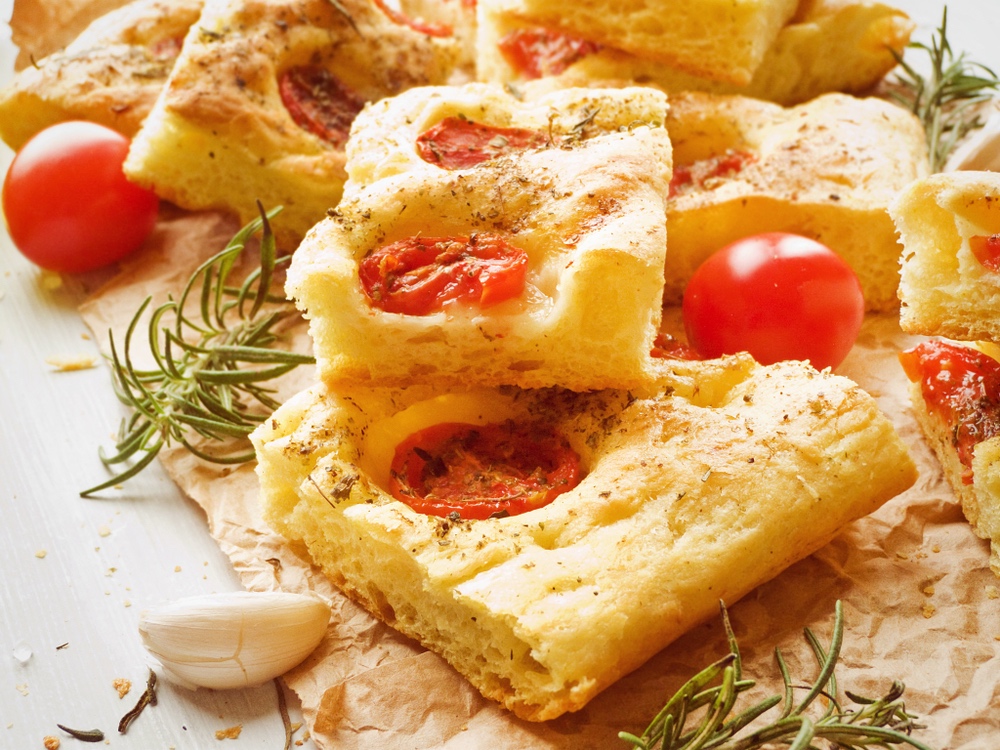 Ingredients for 4 people:
Potatoes, 200 g
Flour, 450 g
Malt (or honey), 6 g
Extra virgin olive oil, 5 table spoons
Dry brewing yeast, 7 g
Water, 150 ml
Rosemary, 1 sprig

Preparation
Wash the potatoes and place them in boiling water. After about 30 minutes (depending on their size), peel them and mash them so as to obtain a purée. Sift the flour in a separate bowl, then add the yeast and finally the malt. Add the potatoes and the water little by little, mixing constantly, until you obtain a fairly liquid dough. Pour the mix onto a previously oiled surface, knead it vigorously for about ten minutes, then mould it into an oval shape and place it in a large bowl before putting it in the oven (turned off with the light on to facilitate the rising action) for about 3 hours, until it doubles in volume. Oil a baking dish and spread the dough on to it, creating small holes with your fingers. Add the rosemary, a sprinkle of olive oil and a bit of salt. Let it rise for another 30 minutes. Preheat the oven at 200 degrees, then bake for 20-25 minutes.
When the base has turned golden in colour (lift it with a fork to check), the focaccia is ready to be sliced and enjoyed.