Valentine's Day roast potatoes, a quick and easy side dish by @uno.spicchio.di.melone. This recipe is made with our Colomba variety potatoes, perfect for any type of cooking.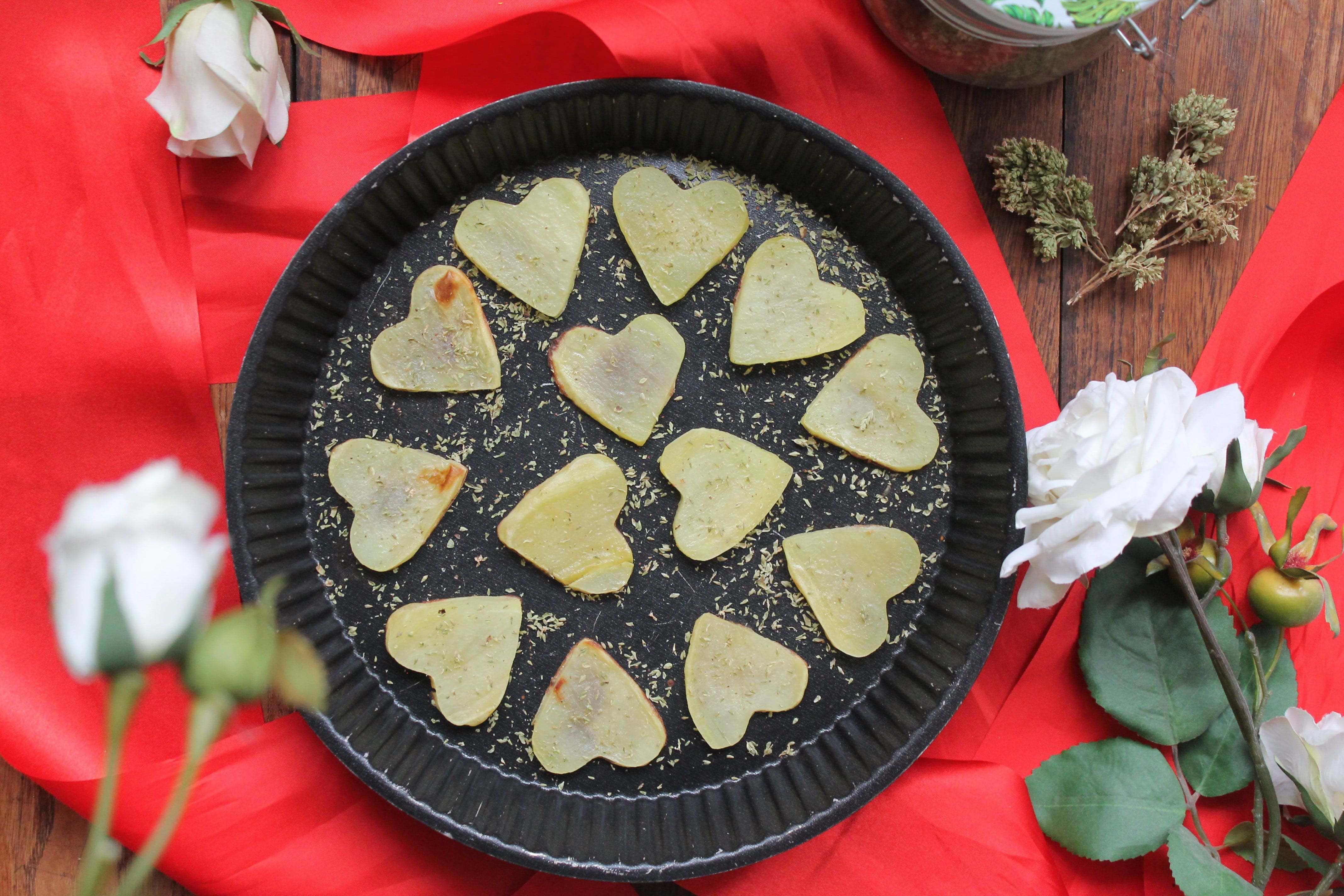 Ingredients for 2 people
Colomba variety potatoes, 2
Extra virgin olive oil, to taste
Salt, to taste
Oregano, to taste
Preparation
Peel and wash the potatoes, then cut them lengthwise, about half a centimetre thick. Shape them by using a heart mould. Keep any leftovers to one side and you can reuse them in other dishes.
Preheat the oven to 180-200 degrees for about 15 minutes. Place the potato hearts on a baking tray, add some oil, salt and oregano, and then bake until they are perfectly golden brown. Leave them to cool down and then plate up.
Image: Irene Bombarda