Every variety of potato has characteristics - like the colour of its skin and the texture of its flesh - and organoleptic properties that make it particularly suitable for certain dishes. How do you choose the best ones for each recipe?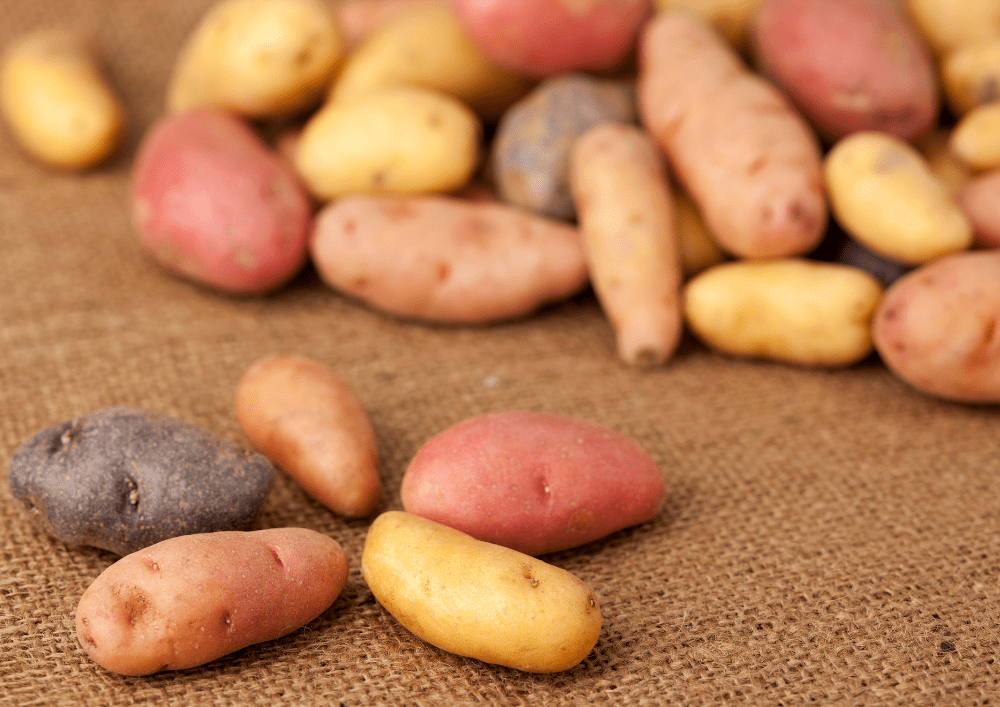 Frying. The best type of potato for frying has a floury or semi-floury flesh, which produces chips that are crispy on the outside and soft on the inside. The best varieties for this type of cooking must have a low reducing sugars content, therefore preventing black spots, which are not great for our health. For example, to make perfect chips, our Alouette variety is ideal - with its bright yellow floury flesh and red skin - or our Babylon variety, with its bright yellow floury flesh and yellow skin.
Boiling. Boiling potatoes is very often useful for making soft dishes, such as mashed potatoes, soups or desserts. The perfect type of potato for making simple yet essential boiled potatoes should therefore have a semi-firm flesh and very little graininess perceptible to the palate. Constance and Colomba stand out from our most suitable varieties, both of which have light yellow semi-firm flesh.
In the oven. For flawless roast potatoes, you need a variety that can keep a soft texture on the inside and stay crispy on the outside. So our Levante variety is well-suited to this purpose - with its even yellow semi-firm texture, perfect for baked potatoes or for a classic side dish of seasoned potatoes - or our Monique variety, with its firm flesh which develops a velvety texture when cooked.
Romagnoli F.lli has been working alongside the Institute for Bio-Economy IBE-CNR in Bologna for decades, to monitor the quality of potato production, characterising potato varieties from an instrumental and sensory point of view in order to determine their culinary uses and suitability for cold storage.
Image: Canva