Perhaps not everyone knows that Halloween dates back to a pre-Christian Celtic festival, when on 31 October people celebrated the end of summer and the arrival of the cold season.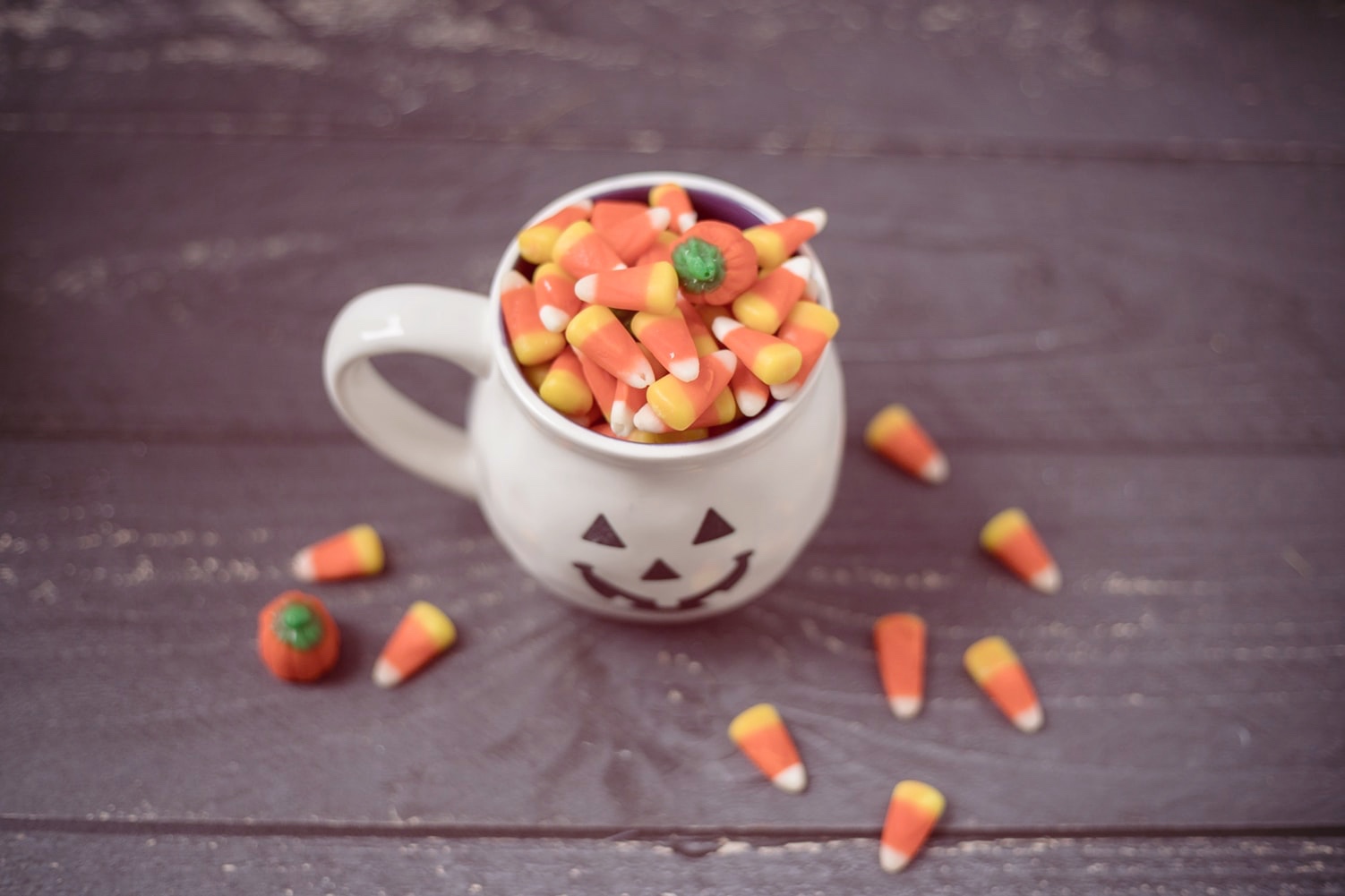 Muffin jar. Create a decoration by cutting the eyes and mouth of a Halloween pumpkin on an orange piece of paper the same height as your jar. Wrap the piece of paper around the jar and glue the two ends together. Place a couple of muffins in the jar (check out the chocolate and sweet potato muffin and blueberry and potato muffin recipes) and close the jar with its lid. Either gift the jars to your guests or use them to serve the muffins to your friends.
Bag of biscuits. Cut some orange cardboard (which you will use later to secure the bag of biscuits), so you have a rectangle measuring 10 cm long and 5 cm wide. Fold in half and draw some ghosts (or if you prefer, little witches or a cobweb) on both sides. Put 2-3 biscuits in a small coloured paper bag suitable for food and staple the opening of the bag inside either end of the card (check out the short pastry potato and jam biscuits). In just a few minutes you have created a sweet and original gift!
Bag for chocolates. Cut two 10-cm squares from a piece of black felt. Put together and sew around three of the four sides with a needle and thread to create a bag. Create the handles: take two white felt rectangles 8 cm long and 1 cm wide. Using a needle and thread, attach the handles to the top part of the bag. On the same felt used to make the handles, draw the outline of a skull. Cut the skull out and sew onto one of the two sides of the bag. Put a couple of chocolates inside and voilà, the bag is ready to gift!
Sweet skewers. Create soft sweet skewers taking care not to fill each skewer any further than half way along its length. Wrap each skewer in a transparent plastic bag and secure using a coloured ribbon. Draw two Halloween pumpkins on a piece of cardboard, colour them in, cut them out and glue to either end of the ribbon. Let loose your creativity and decorate each skewer with different images: ghosts, witches, skeletons, etc.