The Guinness World Records is a book produced every year that collects all the records around the world in various fields, from art to sport, right up to fruit and vegetables!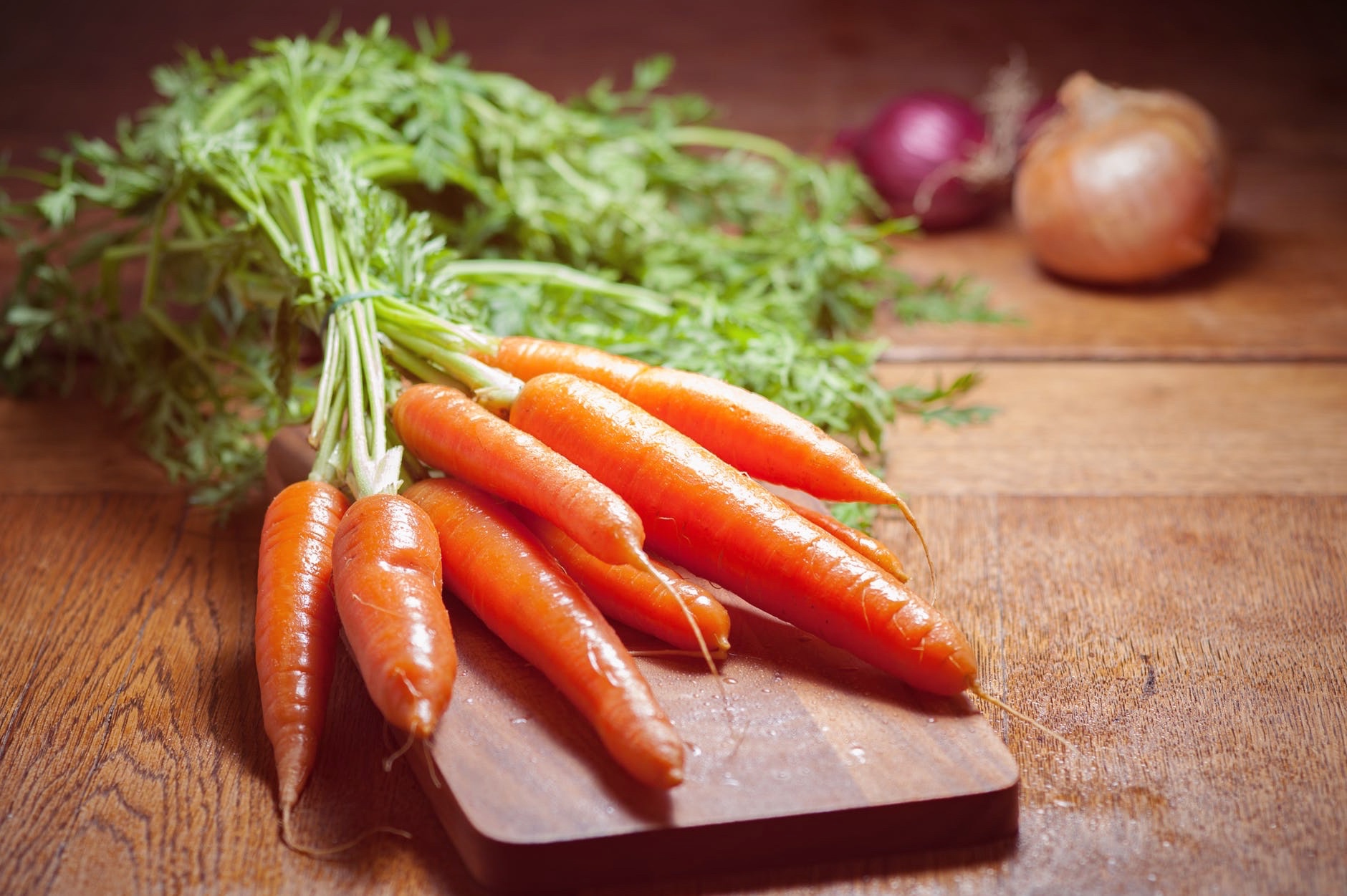 To mark Guinness World Record Day, which will be celebrated this year on 18th November, let's discover some of the most original records starring fruit and vegetables.
The heaviest potato. Can you imagine a potato weighing 4.98 kg? This record-breaking tuber is real and was grown in 2011 in the United Kingdom by farmer Peter Glazebrook.
The highest tomato plant. In 2000, the English company Nutriculture Ltd, which works in the field of hydroponics, grew a tomato plant that reached a height of 19.8 metres.
The quickest onion ever eaten. If the thought of eating an entire raw onion seems strange, you will be even more surprised by this curious record: in 2013, in Japan, Yusuke Yamaguchi ate one in just 29.56 seconds.
The longest carrot. Grown in 2016 by farmer Joe Atherton in the United Kingdom, the longest carrot in the world currently stands at 6.24 metres, over 40 cm longer than the previous record.
The most apples harvested in 8 hours. Can you imagine 8,180 kg of apples? In 1980, farmer George Adrian from Indianapolis, harvested this amount in just eight hours.
The longest strawberry cake. On 19 May 2019, at the Festa delle Fragole or Strawberry Festival, the town of San Mauro Torinese in Piedmont made a record-breaking dessert: a strawberry cake measuring 100.48 m long.
The oldest pear tree. It is believed that the oldest pear tree in the world, found in the ancient pear garden in the Chinese township of Shenchuan, is 458 years old.
The largest vegetable mosaic. In 2019, in Almeria, Spain, a heart-shaped mosaic was made with tomatoes, aubergines, peppers, courgettes and broccoli. It measured 603.13 square metres.
Image by Mali Maeder from Pexels